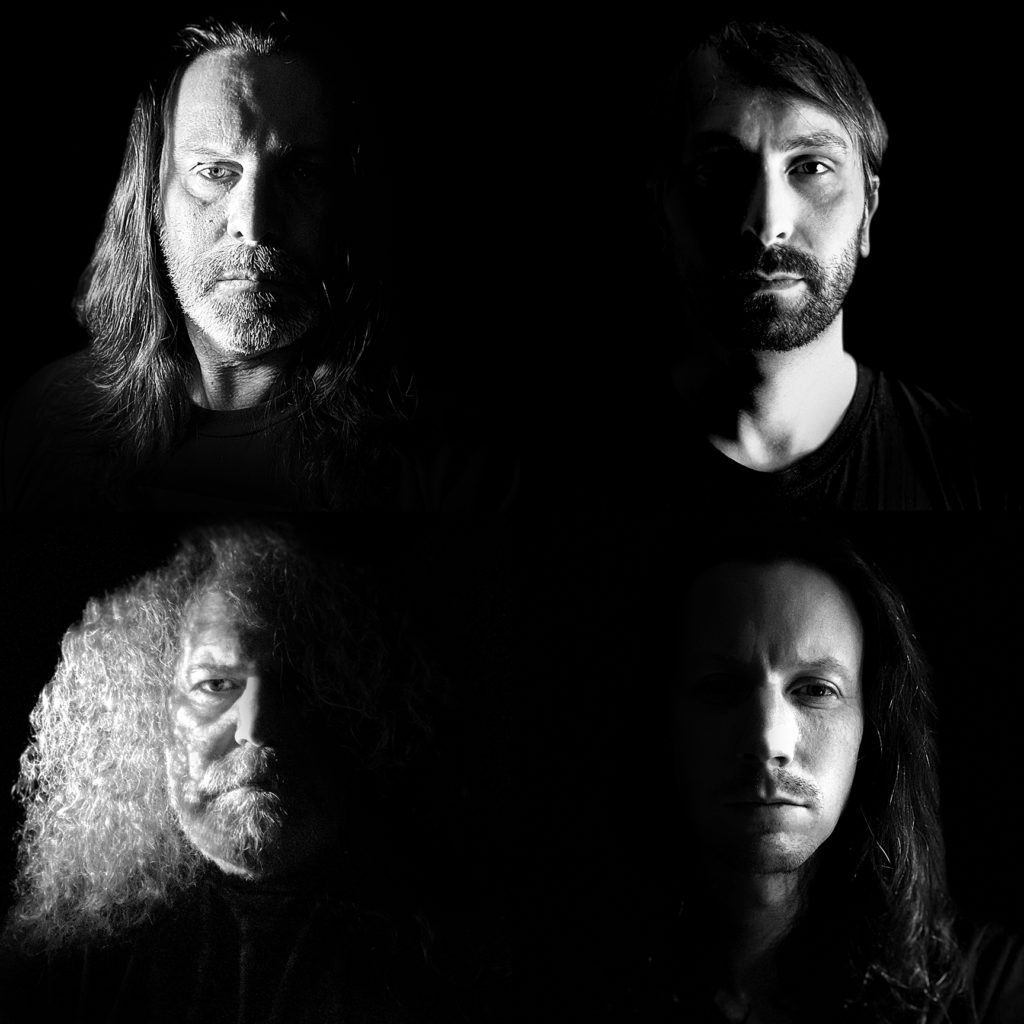 New York City-based KOSMODEMONIC has completed their second album, Liminal Light, and is preparing to release the record via Transylvanian Recordings in May. A brief teaser including the album artwork and more has been issued.
KOSMODEMONIC is a doomy black metal band fueled by demon fire. Having initially emerged from the creative primordial ooze of the Brooklyn underground, the band rapidly became local favorites. Piece by piece they crafted a sound that fuses the influences of black metal acts like Craft with the art doom majesty of Triptykon and Yob. They sought to create a sound that was crushing but maintained a sense of classic metal magic, peppered with touches of krautrock, and psychedelia.
In 2016, KOSMODEMONIC released their thrilling debut, The Inebriating Darkness, a devastating offering that only began to hint at what the group was capable of, which yielded rave attention from the likes of Decibel Magazine and BrooklynVegan. From there, the band embarked on an East Coast tour and even opened for Watain, Kvelertak, and Horrendous, among others.
Now, after years of hard work, KOSMODEMONIC is gearing up to release their new Sanford Parker engineered album, Liminal Light. With a new guitarist in tow and the whole pandemic spent waiting to release the record, Liminal Light is a thrilling offering from the band. It is a marked step up for the project, emphasizing the diversity in the sound and embracing everything from epic prog to thrash metal. The record also features the amazing artwork of Aleksandra Waliszweska. Jeremy Sosville of Sanhedrin and Black Anvil also supplies guest solos on the tracks "Drown In Drone" and "Broken Crown." Of course, it all stays true to the bands original vision, and makes for an exciting record with lyrics that speak to the horrors of a society that can't keep up with technological evolution.
Liminal Light eagerly builds on past ideas and drives towards exciting futures. The band look forward to once more playing shows and even breaking into the festival circuit once more.
See a brief teaser for KOSMODEMONIC's Liminal Light RIGHT HERE.
Liminal Light will see release digitally and on cassette through Oakland-based Transylvanian Recordings on May 7th. Watch for videos and more from the album to be issued over the weeks ahead.
Liminal Light Track Listing:
1. Drown In Drone
2. Moirai
3. Hidden Light
4. With Majesty
5. Ipomoea
6. Lover Of Leaving
7. Broken Crown
8. Chains Of Goddess Grove
9. Unnaming Unlearning
KOSMODEMONIC:
David Bozzler – guitars, vocals
Dave Wirchansky – drums
Dean Rispler – bass
Ryan Motley – guitars
https://www.facebook.com/kosmodemonic
https://www.instagram.com/kosmodemonic
https://kosmodemonic.bandcamp.com
https://transylvaniantapes.bandcamp.com
https://www.instagram.com/transylvanianrecordings