Australian post-industrial trio, KOLLAPS, presents a new single from their impending second album, Mechanical Christ, which is nearing early May release through Cold Spring Records. The new track, "Love Is A War," makes its debut through an exclusive advance premiere hosted by Heathen Harvest.
Mechanical Christ was recorded and mixed over a two-month period at Aviary Studios by Mike Deslandes, except "Ankara" which was recorded and mixed by Wade Black and produced by Black and Damian Coward. The album was mastered by James Plotkin at Plotkinworks (Khanate) and completed with photography by Kazimierz Zdzieblo and design by Ligeia Black.
"Love Is A War" is written for the casualties of romance, and is an indictment on manipulators, liars, and concealers of iniquitous intentions. With the introduction of an acoustic guitar sonically the track differs from the rest of KOLLAPS' back catalog and pursues a neo-folk styled atmosphere which is set against a backdrop of explosive, cacophonous drum sounds, metal percussion, and howling, reverberated guitars.
Offers Wade Black of KOLLAPS on the new single, "'Love Is A War' is inspired by the effect of addiction in relationships. The track expresses the emotional blackness and turmoil that one faces during the breakdown of a relationship and challenges the idea of conventional love, fairytale endings, and also deals with the bereavement of grief in being forced to untie the many knots that we make with our loved ones once the toxicity and distress has spread to unmanageable levels.
Heathen Harvest notes of the track, "Clearly, given the contemporary context of its social criticism, Mechanical Christ has the potential to be one of the most relevant and important post-industrial releases in many years."
Stream KOLLAPS' "Love Is A War" at THIS LOCATION.
A seven-song journey into the desperation and lack of resolve that is both the crux of modern social ills and at the very heart of the human condition, Mechanical Christ delivers seven tracks of blistering harsh noise akin to acts such as Swans, Whitehouse, Khanate, and Pharmakon.
Mechanical Christ will see release on CD, LP, and digital formats via Cold Spring Records Friday, May 3rd. Find preorders and more info HERE, and see the previously-released video for "Fleshflower" RIGHT HERE.
KOLLAPS is working on a large European tour for later in the year, including their announced participation in Tower Transmissions VIII in Dresden, Germany on September 20th with Lydia Lunch, MZ.412, Burial Hex, and more. In the meantime, the band continues to book shows regionally surrounding the release of Mechanical Christ. Watch for tour updates in the weeks ahead.
KOLLAPS Live:
9/20/2019 Tower Promotions – Dresden, DE @ Tower Transmissions VIII w/ Lydia Lunch, MZ.412, Burial Hex [info]
KOLLAPS creates a unique brand of primitive noise "intended for degenerates and outsiders," as per the members. The band's distinctive primordial tones are created using appropriated waste materials like scrap metal, raw plastics, and steel plates, combined with blistering percussion, bass, and vocals. This is no empty "industrial" gesture; for the band, this process of creation facilitates the literal use of postmodern society against itself.
Mechanical Christ, the second full-length KOLLAPS release, is a conceptual continuation of its predecessor, Sibling Lovers. The LP sees KOLLAPS further their exploration of the inherent societal sickness of our times, one that manifests itself in the debasement of individual morality. Themes of exploitation, vengeance, drug addiction, paranoia, and slave labor are part of a dissonant, inverted morality play. Testament to the band's evolving conceptual depth are the overarching themes of love, life, and death, which offer a sense of shared experience in the discomfort of the universal human experience. Known for their violent and nihilistic stage performances, this recording encapsulates with harsher clarity the visceral confrontation that is the KOLLAPS live act.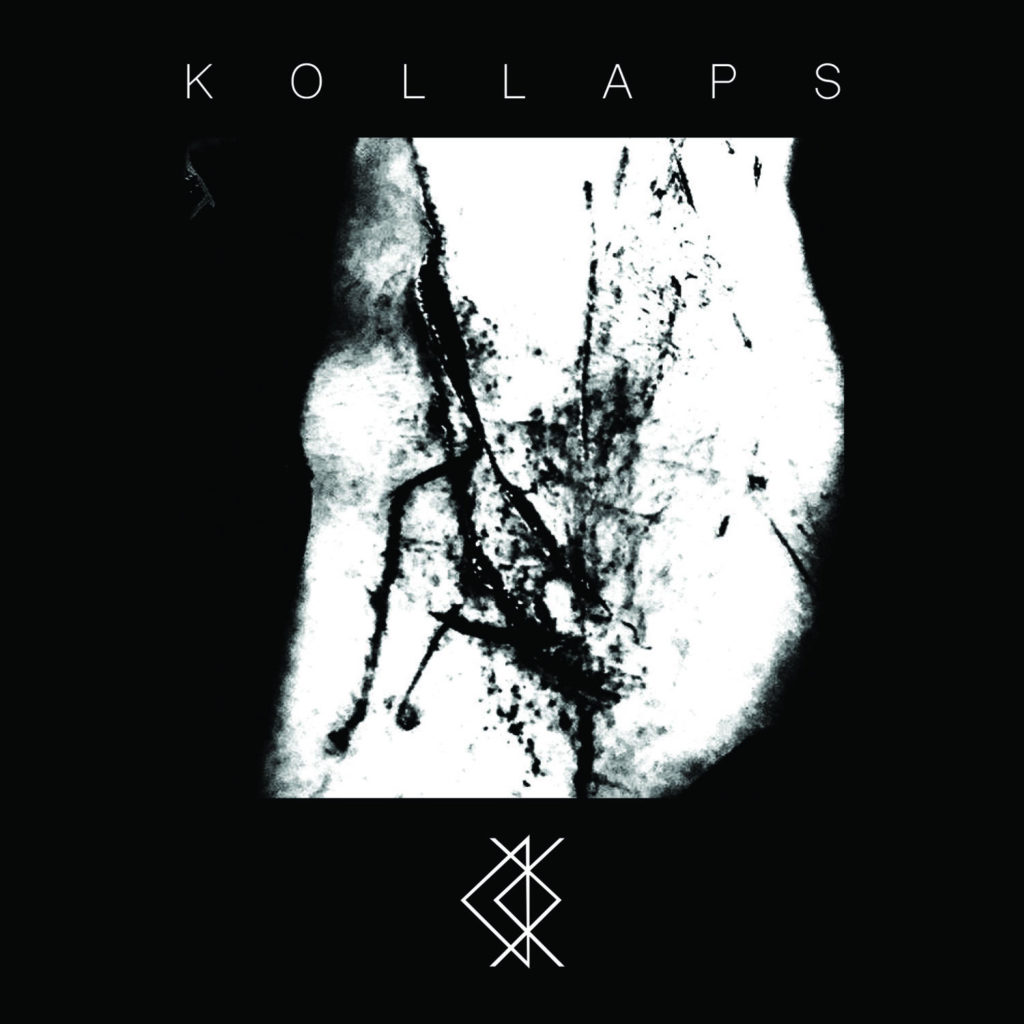 https://www.facebook.com/Kollapsmusic
https://kollaps-noise.bandcamp.com
http://www.coldspring.co.uk
https://twitter.com/coldspringhq
https://coldspring.bandcamp.com
http://www.facebook.com/coldspringhq
http://www.soundcloud.com/coldspring