View / Share KING WITCH's "Beneath The Waves" video at THIS LOCATION.
This February, Listenable Records will unleash Under The Mountain, the debut full-length from Scotland-based metal/doom rockers KING WITCH. In advance of its release, Decibel Magazine is hosting a premiere of the band's official video for "Beneath The Waves." Calling the record, "heavy and epic," the outlet furthers, "Driven by thunderous riffs and rhythm section and propelled into the next dimension by powerhouse vocalist Laura Donnelly, the quartet just sounds huge…"
Elaborates Donnelly, "'Beneath The Waves' was inspired by stories such as Moby Dick and explores man's need to destroy anything and everything beautiful, dangerous, and unfamiliar… and the retribution dealt in return. This track felt like a natural choice for the video – soaring vocals, massive drums and some huge riffs!"
View KING WITCH's "Beneath The Waves" video, courtesy of Decibel Magazine, at THIS LOCATION.
Under The Mountain is scheduled for a February 9th, 2018 release via Listenable Records. For preorders visit THIS LOCATION.
Under The Mountain was recorded and produced by guitarist Jamie Gilchrist at their underground studio in their home city of Edinburgh, mixed and mastered by Tom Dring at Vagrant Recordings (Dragged Into Sunlight, Acolyte) in Southport and comes swathed in artwork created by Donnelly. The record serves as KING WITCH's follow-up to their debut EP, Shoulders Of Giants, and boasts nine riff-laden tracks offset by Donnelly's powerful yet bewitching vocals. Influenced by everything from Black Sabbath and Led Zeppelin to Mastodon and High On Fire, Under The Mountain is as melodic as it is monolithic, taking its listener on a journey from soulful doom to full-tilt metal mayhem.
Formed in early 2015 in a dark cavern beneath the streets of old Edinburgh, KING WITCH manifests a potent and heavy brew of old school metal and the meatiest of '70s classic rock. In a time where many seek to stick rigidly within the confines of their chosen genre, KING WITCH simply writes the songs they want to play.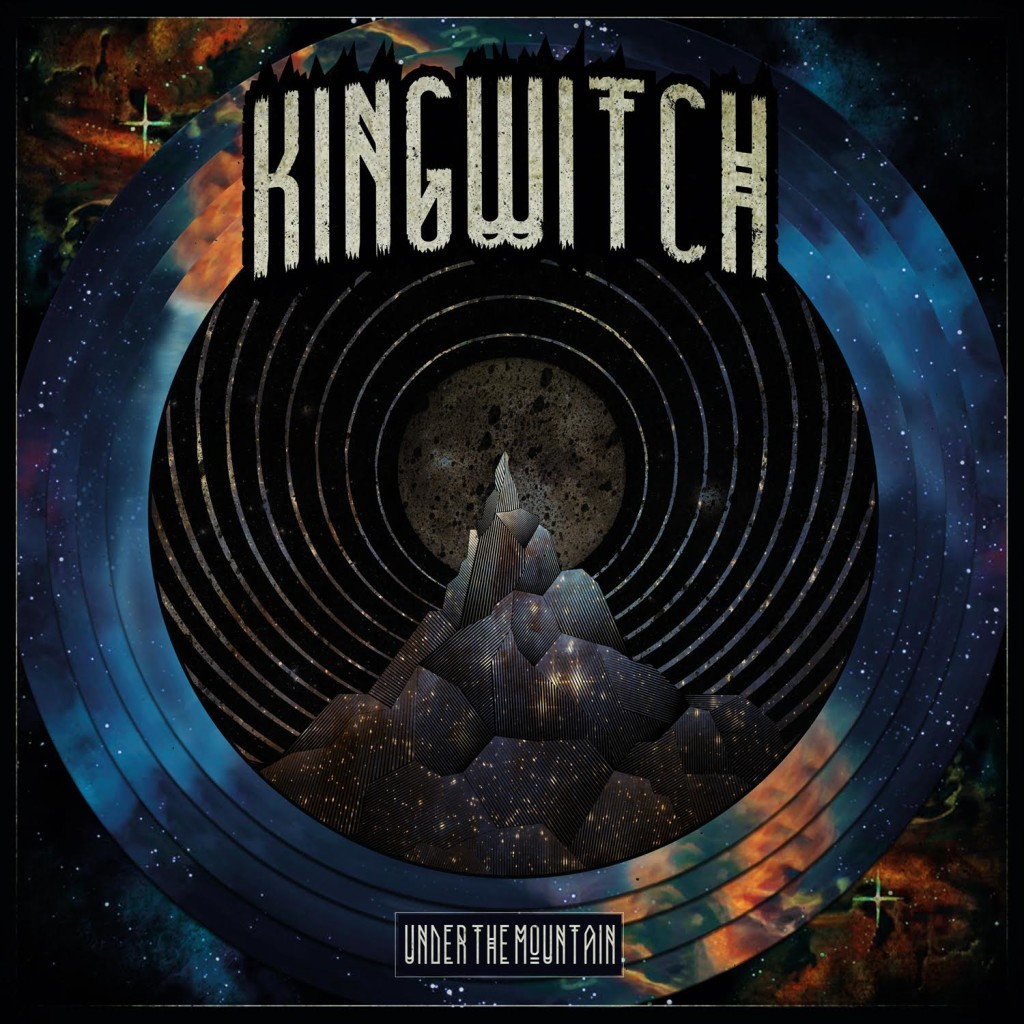 http://www.facebook.com/kingwitch
http://www.instagram.com/kingwitchband
http://www.listenable.net
http://www.facebook.com/listenablerecs