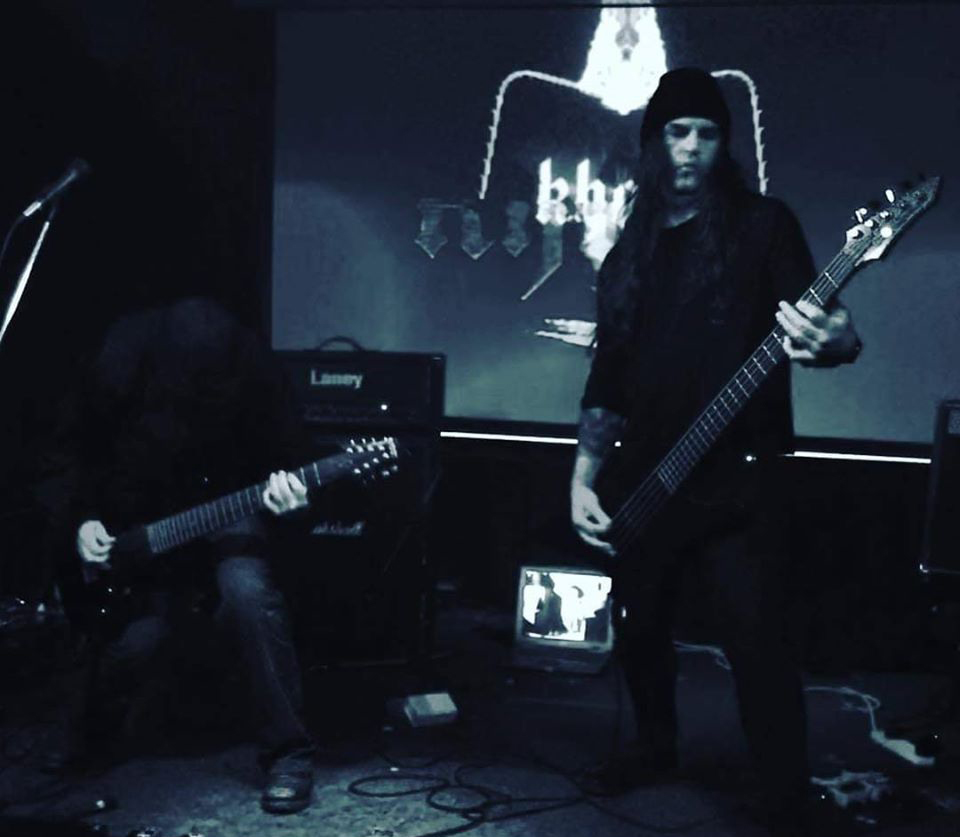 Cvlt Nation is now streaming the caustic assault of Buried Steel, the new album by Birmingham, UK-based industrial metal duo KHOST. The exclusive advance stream falls on the eve of the record's release through Cold Spring.
Guests on KHOST's Buried Steel include Stephen Mallinder (Cabaret Voltaire, Wrangler), Syan, Eugene Robinson (Oxbow), Manuel Liebeskind, Daniel Buess (16-17, MIR), and Stephen Ah Burroughs (Tunnels Of Ah, ex-Head Of David). The album is completed with artwork contributions from Talitha Bell, and Craig Earp.
Writes Cvlt Nation with their stream of the record, "This project is full of the kind of industrial audio tension that will keep you on the edge of your brain!"
Hear KHOST's Buried Steel album early through Cvlt Nation at THIS LOCATION.
Cold Spring will release Buried Steel this Friday, March 13th via the label webshop HERE, Bandcamp HERE, and through all digital providers.
KHOST will also perform at several European festivals throughout the summer. Watch for additional audio and video samples from the record and other news and dates to follow in the bleak weeks ahead.
KHOST Live:
4/03/2020 Boom – Leeds, UK w/ Voices, Aubzagl [info]
4/24/2020 The Black Heart – London, UK w/ Voices, Threshold Entities [info]
KHOST is comprised of Andy Swan (Final, Iroha) and Damian B (carthage, Techno Animal, Deathless). The follow-up to their 2017-released Governance album, Buried Steel delivers themes and sonics ranging from granite and impassive to dreamlike and somnambulistic. The recording of Buried Steel was plagued with unexplained events including a studio fire which destroyed the masters of some songs. Several tracks on the album had to be pieced together from burnt fragments of tape and recovered segments of damaged hard drives. From this point, the dynamics of some of the songs were altered, shifting their eventual outcome, particularly the tone of ambient work on Buried Steel.
http://khostband.bandcamp.com
https://www.facebook.com/khostband
http://coldspring.co.uk
https://www.facebook.com/coldspringhq
https://soundcloud.com/coldspring
https://twitter.com/coldspringhq