[photo by Jordan Hyde]
As Denver doom quartet KHEMMIS bulldozes their way north on their West Coast tour to the maiden Migration Festival in Olympia, Washington this weekend, the band has released the first single from their impending second album, Hunted.
The first listen to the new KHEMMIS album comes via an exclusive Metal Injection premiere of the anxiously awaited record's second track, "Candlelight," alongside which the popular web mag provides, "Crisp, soaring vocals fuse with a harsh bellow as vocalists/guitarists Phil and Ben, respectively, battle with each other through segments of melodic riffs that race towards the stratosphere while bassist, Dan, and drummer, Zach, add a thick, earthy layer of grit to the track, giving a tinge of sludge to the incisive slab of Doom."
The band collectively offers, "'Candlelight' embodies our approach to this album — sludgy, melodic, and ultimately triumphant. The lyrics tell of a haunting dream that cannot be contained. Horror emerges, formless, from the void and consumes all hope."
Bask in KHEMMIS' "Candlelight" at Metal Injection RIGHT HERE.
KHEMMIS' West Coast tour on the way to perform at the first annual Migration Fest in Olympia, Washington continues this week. With shows in Denver, Salt Lake City, Las Vegas, Phoenix, and Los Angeles, the band plays in Oakland this tonight, Tuesday, August 9th, with sets in Sacramento and Portland taking place the next two nights. KHEMMIS plays Migration Fest this Friday, July 12th, joining the likes of The Body and Krieg, Panopticon, Mournful Congregation, Auroch, Christian Mistress, Full Of Hell, Krallice, Magic Circle, Nightfell, Obsequiae, Vastum, Vhol, and others at the mighty gathering.
KHEMMIS On Tour Now:
8/09/2016 Golden Bull – Oakland, CA
8/10/2016 Starlite Lounge – Sacramento, CA
8/11/2016 Ash St. Saloon – Portland, OR
8/12/2016 Migration Fest – Olympia, WA
20 Buck Spin will issue Hunted on CD, LP, and digital formats on Friday, October 21st. Additional tour dates, audio samples, preorder info, and much more will be released in the weeks ahead.
Hunted comes just over a year after the release of KHEMMIS' stunning Absolution debut, which caught the doom world by complete surprise, and set the band up as one of the scene's favorite new artists. The album slowly but surely steamrolled all that came in contact with its unforgettable heaviness and classic melodicism. Virtually unknown outside Denver upon release, the band gathered acclaim over the ensuing months and by year end had landed in the #9 spot on Decibel Magazine's annual Top 40 Albums Of The Year, not a small accomplishment for a band on its debut album.
Using the same team as their lauded debut, Hunted was recorded at Flatline Audio with Dave Otero (Cobalt, Nightbringer, Cephalic Carnage) and features artwork by Sam Turner (3 Inches Of Blood, Black Breath, TRVE Brewing). Hunted is undoubtedly an album that will solidify KHEMMIS' place at the vanguard of doom's most notable modern manifestations, in large part because they transcend the label itself. They've seamlessly blended their influences into an extraordinarily listenable album worthy of countless spins. With such a glut of music released nowadays, Hunted stands apart, rewarding repeat listens with songs seared straight into the heart.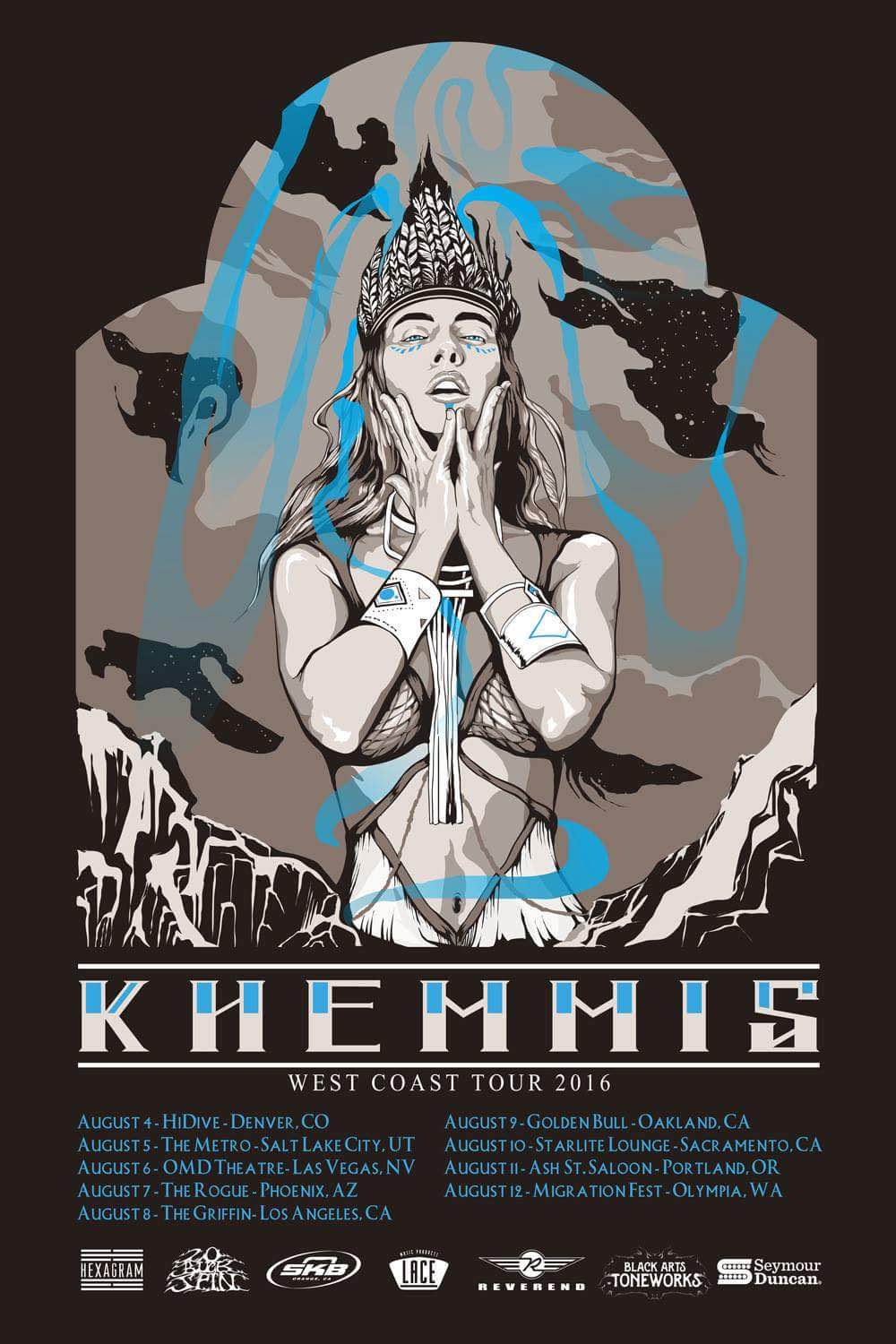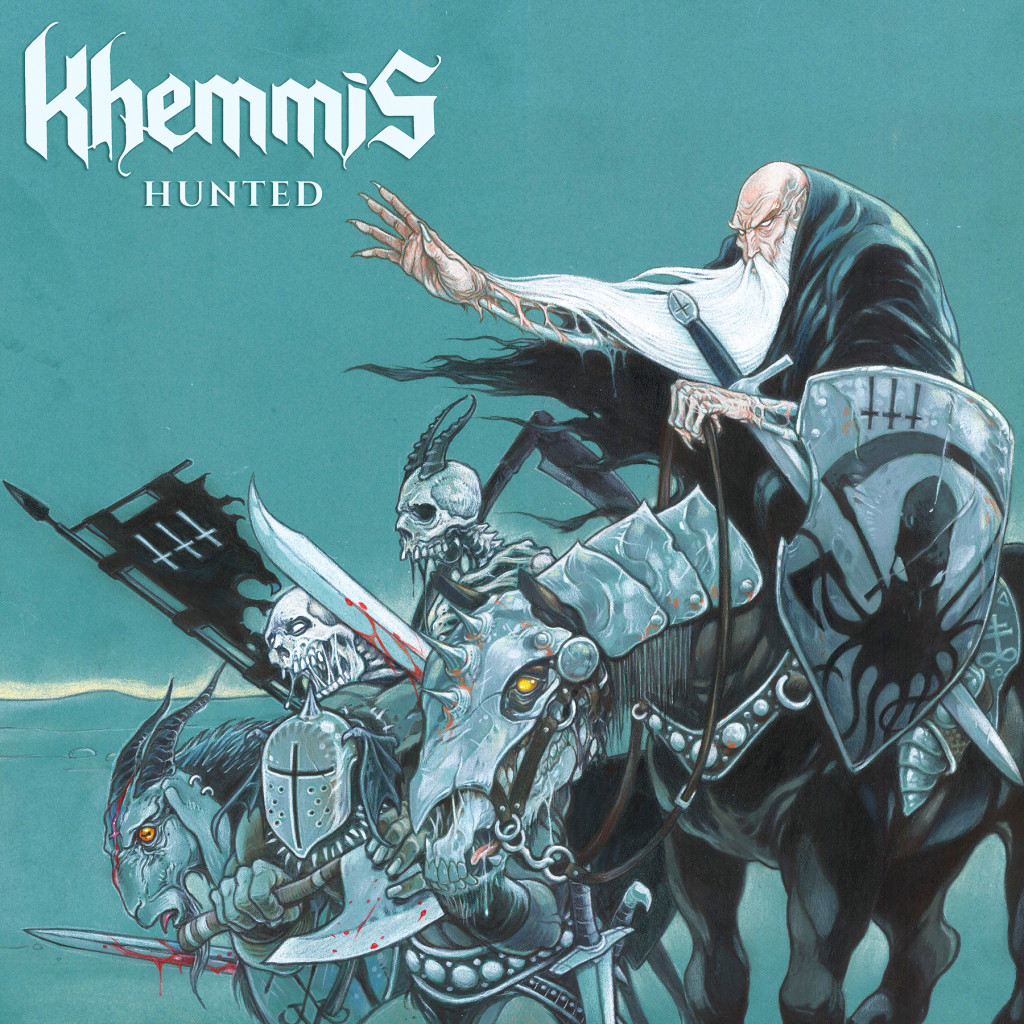 http://www.facebook.com/khemmisdoom
http://khemmis.bandcamp.com
http://twitter.com/khemmisdoom
http://www.20buckspin.com
http://www.facebook.com/20buckspin
http://twitter.com/20buckspinlabel