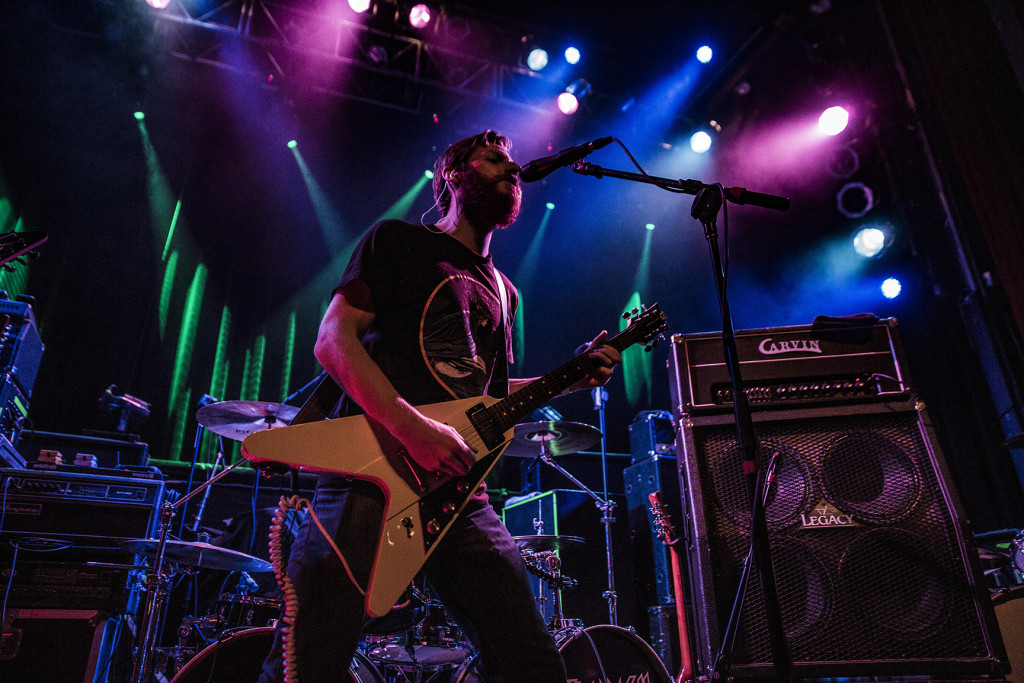 [photo by Jordan Hyde]
With the impending release of one of the year's most anxiously-anticipated doom/heavy metal records on the cusp of release, KHEMMIS' entire second LP Hunted is now playing exclusively through Noisey, alongside an interview with the band.
Noisey introduces their in-depth coverage of Hunted with praise, including, "Within its five towering tracks resides soaring riffs and polarized vocals executed with pinpoint precision by Phil Pendergast and Ben Hutcherson. The dueling guitarists and vocalists for the band are responsible for some of KHEMMIS' most striking characteristics. Phil's crisp, cleans contend with Ben's gritty growls as the band rides a slow, loud, and heavy wave of Thin Lizzy-inspired orchestrations that are moving them to the top of Denver's music scene."
Stream the immense Hunted by KHEMMIS only at Noisey, RIGHT HERE.
Using the same team as their lauded debut, Hunted was recorded at Flatline Audio with Dave Otero (Cobalt, Nightbringer, Cephalic Carnage) and features artwork by Sam Turner (3 Inches Of Blood, Black Breath, TRVE Brewing). Hunted is undoubtedly an album that will solidify KHEMMIS' place at the vanguard of doom's most notable modern manifestations, in large part because they transcend the label itself. They've seamlessly blended their influences into an extraordinarily listenable album worthy of countless spins. With such a glut of music released nowadays, Hunted stands apart, rewarding repeat listens with songs seared straight into the heart.
20 Buck Spin will issue Hunted on CD, LP, and digital formats next Friday, October 21st; preorders are available HERE.
Following their West Coast US tour to Migration Fest this Summer, KHEMMIS has booked a hometown record release show for next Friday, October 21st, the day Hunted is released, joined by special guests Spectral Voices. The band is also confirmed to take part in Tucson-based Southwest Terror Fest V, playing the main stage on Sunday, October 23rd alongside Saint Vitus, The Skull, Witch Mountain, CHRCH, and Grey Gallows. KHEMMIS has also already booked two special one-off shows for 2017, the band to play in Chicago and Brooklyn on January 13th and 14th respectively, with more tour dates to be announced in the weeks ahead.
KHEMMIS Tour Dates:
10/21/2016 Hi-Dive – Denver, CO *record release show w/ Spectral Voices [info]
10/23/2016 Club Congress – Tucson, AZ @ Southwest Terror Fest w/ Saint Vitus, The Skull, more [info]
1/13/2017 Reggies – Chicago, IL
1/14/2017 Saint Vitus Bar – Brooklyn, NY w/ Crypt Sermon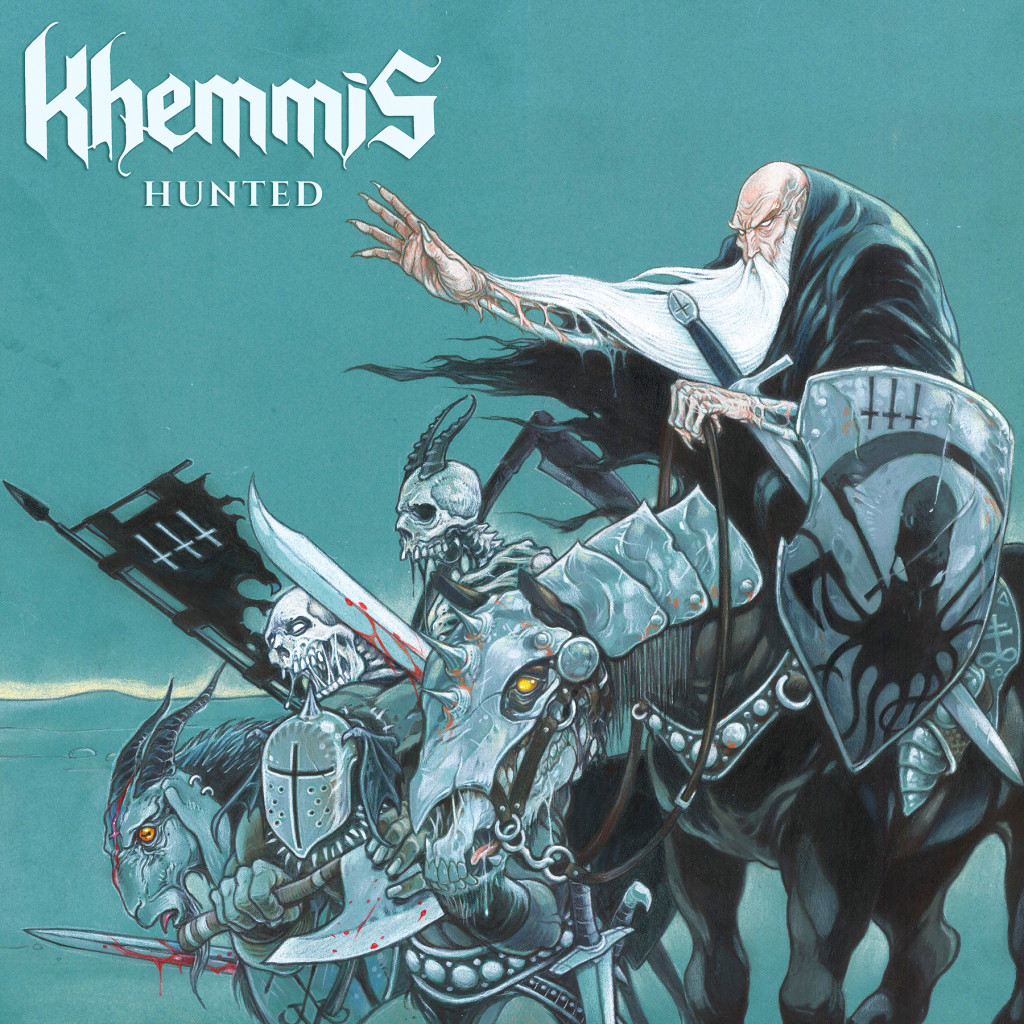 http://www.facebook.com/khemmisdoom
http://khemmis.bandcamp.com
http://twitter.com/khemmisdoom
http://www.20buckspin.com
http://www.facebook.com/20buckspin
http://twitter.com/20buckspinlabel