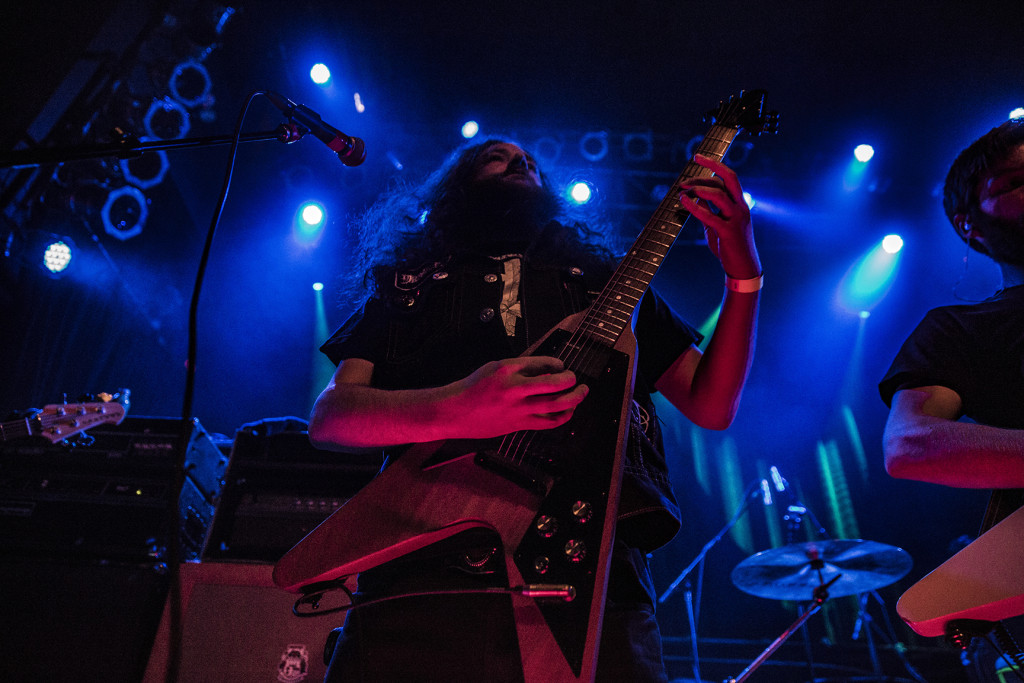 [photo by Jordan Hyde]
Following a trio of sold-out headlining shows — one in their hometown of Denver, followed by one-off shows in Chicago and New York – KHEMMIS has been confirmed to provide direct support for Oathbreaker on their upcoming US Spring tour.
The newly-announced tour will see KHEMMIS delivering their epic, classic doom/metal to audiences across the western half of the country with Oathbreaker for twelve days. The first show takes place in Mesa on March 26th, the tour then winding through San Diego, Los Angeles, San Francisco, Portland, Seattle, Boise, Salt Lake City, Denver, Kansas, Chicago, and ends in Detroit on April 6th.
KHEMMIS will also perform at Decibel Magazine's Beer & Metal Fest in Philadelphia on April 22nd and 23rd with Agoraphobic Nosebleed, Sleep, Pig Destroyer, Municipal Waste, Immolation, Krieg, and others. Additional tour dates will be announced in the coming weeks.
KHEMMIS Tour Dates:
3/26/2017 The Underground – Mesa, AZ w/ Oathbreaker
3/27/2017 Soda Bar – San Diego, CA w/ Oathbreaker
3/28/2017 The Roxy – Los Angeles, CA w/ Oathbreaker
3/29/2017 Thee Parkside – San Francisco, CA w/ Oathbreaker
3/30/2017 Ash Street Saloon – Portland, OR w/ Oathbreaker
3/31/2017 Highline – Seattle, WA w/ Oathbreaker
4/01/2017 The Shredder – Boise, ID w/ Oathbreaker
4/02/2017 Urban Lounge – Salt Lake City, UT w/ Oathbreaker
4/03/2017 Marquis Theater – Denver, CO w/ Oathbreaker
4/04/2017 The Riot Room – Kansas, MO w/ Oathbreaker
4/05/2017 Subterranean – Chicago, IL w/ Oathbreaker
4/06/2017 El Club – Detroit, MI w/ Oathbreaker
4/22-23/2017 The Fillmore – Philadelphia, PA @ Decibel Metal & Beer Fest [info]
KHEMMIS' second LP, Hunted was released through 20 Buck Spin in October. Using the same team as their lauded Absolution debut, Hunted was recorded at Flatline Audio with Dave Otero (Cobalt, Nightbringer, Cephalic Carnage) and features artwork by Sam Turner (3 Inches Of Blood, Black Breath, TRVE Brewing). Undoubtedly an album that will solidify KHEMMIS' place at the vanguard of doom's most notable modern manifestations, its epic presence has resulted in a widespread infection within fans and media critics around the globe. The album has continued to captivate the masses since its official release, and is currently dominating year-end/best-of lists everywhere, the album even taking the prestigious slot as Decibel Magazine's #1 Album Of 2016.
Hunted is available worldwide on CD, LP, and digital formats through 20 Buck Spin right HERE.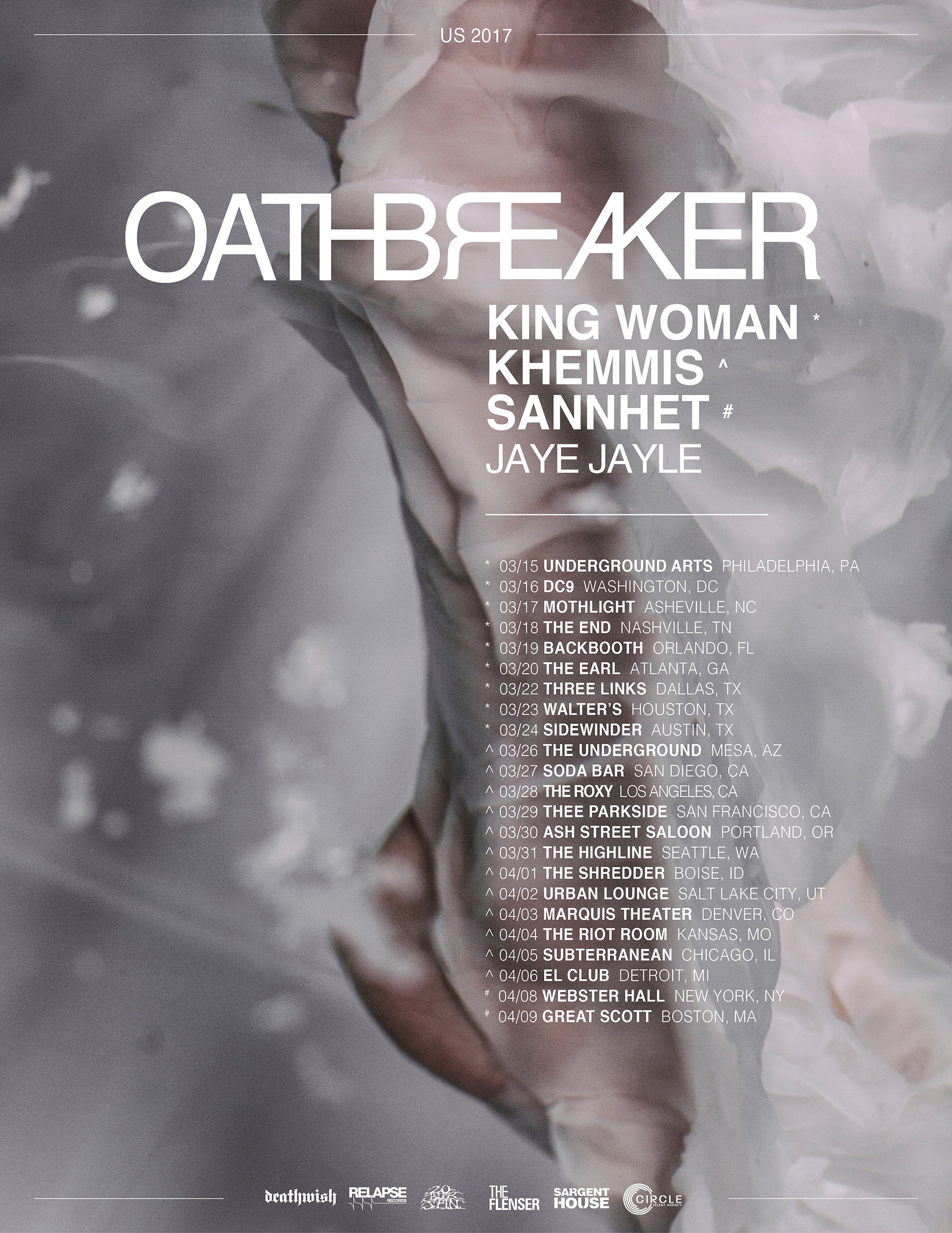 http://www.facebook.com/khemmisdoom
http://khemmis.bandcamp.com
http://twitter.com/khemmisdoom
http://www.20buckspin.com
http://www.facebook.com/20buckspin
http://twitter.com/20buckspinlabel