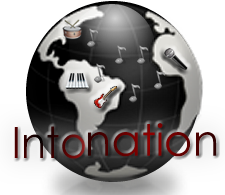 Are you a musician looking to join a band or collaborate with other musicians, either locally or internationally? Is your band searching for the perfect member? Are you a teacher seeking new students? Or a tech, recording engineer, songwriter, or session musician simply looking for work?
Launched earlier this year by Unearth guitarist Ken Susi and his brother Paul, Intonation-Network — http://www.intonation-network.com — is a free, user-friendly, location-based social networking site that allows musicians and music industry professionals to connect and collaborate online. This site does not attempt to replace other social networks, but instead allows for the consolidation of all your multimedia from other social networking sites into one place.
Discover: See and be seen! Find local musicians or expand your search to find musicians around the world. Show off your music and videos by creating profile pages for both you and your band(s).
Audition: Are you a musician looking for a band? Is your band in need of a new member? Use this site to advertise your needs and attract the best talent out there. Take it a step further and hold online auditions.
Learn: Use our location-based search engine to find local teachers. Teachers, advertise your services for free and attract new students
Promote: Enter information about upcoming events for you or your band. This is a great way to promote your events and gain the exposure you deserve.
Integrate: Many musicians are already using sites such as Facebook and YouTube to promote themselves. We don't want you to have to create another account or re-enter all your information again. Simply login with your Facebook account choose what information you'd like to share. In addition to Facebook integration, Intonation is also integrated with YouTube allowing you to further enhance your profile page with video.
Collaborate: Meet face-to-face with musicians around the world using Intonation-Network's online video chat.
Said Ken Susi of the official launch: "Intonation-Network will revolutionize the networking between musicians and music business representatives!" Paul agrees, adding, "It really is the perfect outlet for all musicians and bands to showcase their abilities and get discovered."
Check out a video introduction to the site, hosted by Ken Susi: