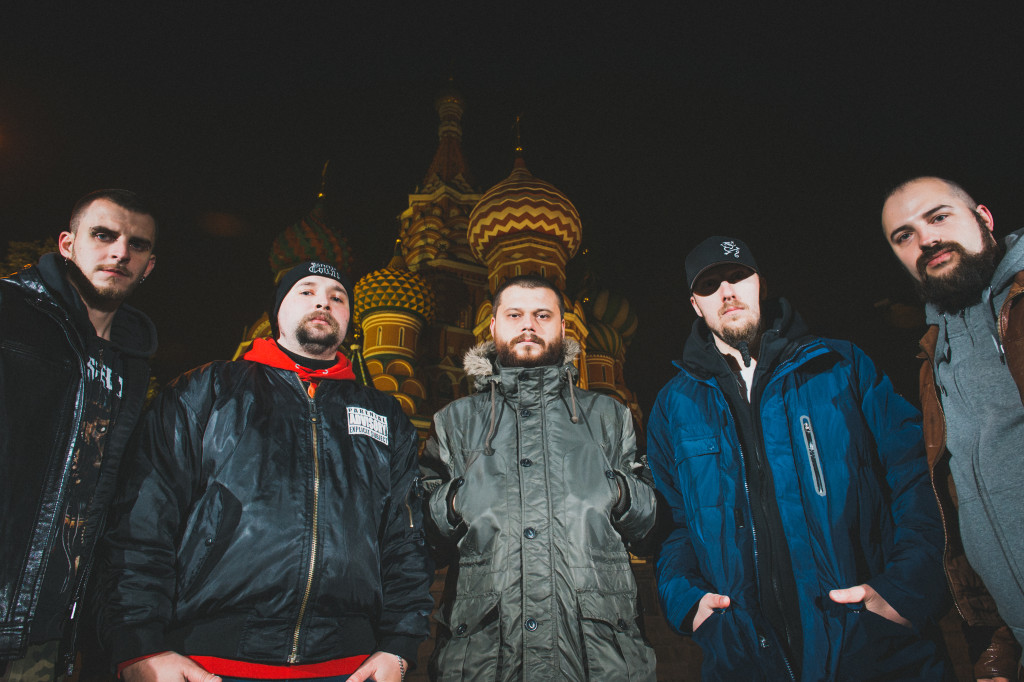 Death metal superpower Unique Leader Records will release the enthusiastically awaited second album by Moscow, Russia-based KATALEPSY this May, this week disclosing the album's details, including a new teaser.
KATALEPSY was formed in 2004 when members from other acts coalesced into a new entity in search of something new. The band's first demo, Femicide, brought the first victims to the altar of brutality, which strengthened the band to a point where they began playing live beyond the Moscow region. In 2007 they gave birth to Musick Brings Injuries, and blood was spilled in circle pits and mosh-battles throughout Russia, which led to the Triumph Of Evolution three-way split CD with partners in crime Fleshrot and Blunt Force Trauma. This release gave the band opportunities to invade foreign lands on tour, beginning with a performance at Switzerland's Mountains Of Death Open Air in 2008, followed by raids all over Europe where shows and festivals in Germany, Switzerland, Belgium, Netherlands, Austria, Czech Republic, and Finland became battlefields of unholy beatdowns to the band's technical grooves. In 2010, KATALEPSY unleashed the Your Fear Is Our Inhabitancy EP followed by a three-week European tour, amidst a restructuring of the lineup, when the band caught the attention of Unique Leader Records, and inked a blood pact with the label. The signing was followed by the 2012 release of the band's debut album, Autopsychosis, which was surrounded by widespread touring, and irreversibly brought a new horde of listeners into the band's domain.
Now in 2016, KATALEPSY warns the world of their second full-length effort, Gravenous Hour, a relentless death metal assault from the other side, crawling into our existence with murderous intent with eleven new tracks of absolute decimation. Recorded at Cosmos Studios by Arkady Navaho (T.H.R.O.N., Obstetrical Palsy) with artwork by W. Smerdulak (Semargl, Blackthorn, Distant Sun et al), Gravenous Hour proves to be the most unrelenting material to date from this deadly outfit, which will again give the band another foothold in world domination. A major priority release for Unique Leader Records, Gravenous Hour will see release on May 27th; a teaser featuring the first audio to be released from the album, as well as the cover art, track listing, and more have been revealed.
View KATALEPSY's Gravenous Hour trailer below:
Gravenous Hour Track Listing:
1. In The Dark Of Stars
2. Blinded Sultan
3. To The Lords Of Nihil
4. Critical Black Mass
5. The Long Bright Darkness
6. Monastery Of Nothing
7. After Omega
8. Grave New World
9. Ghoul Inquisitor
10. Tephra
11. In The River Of Red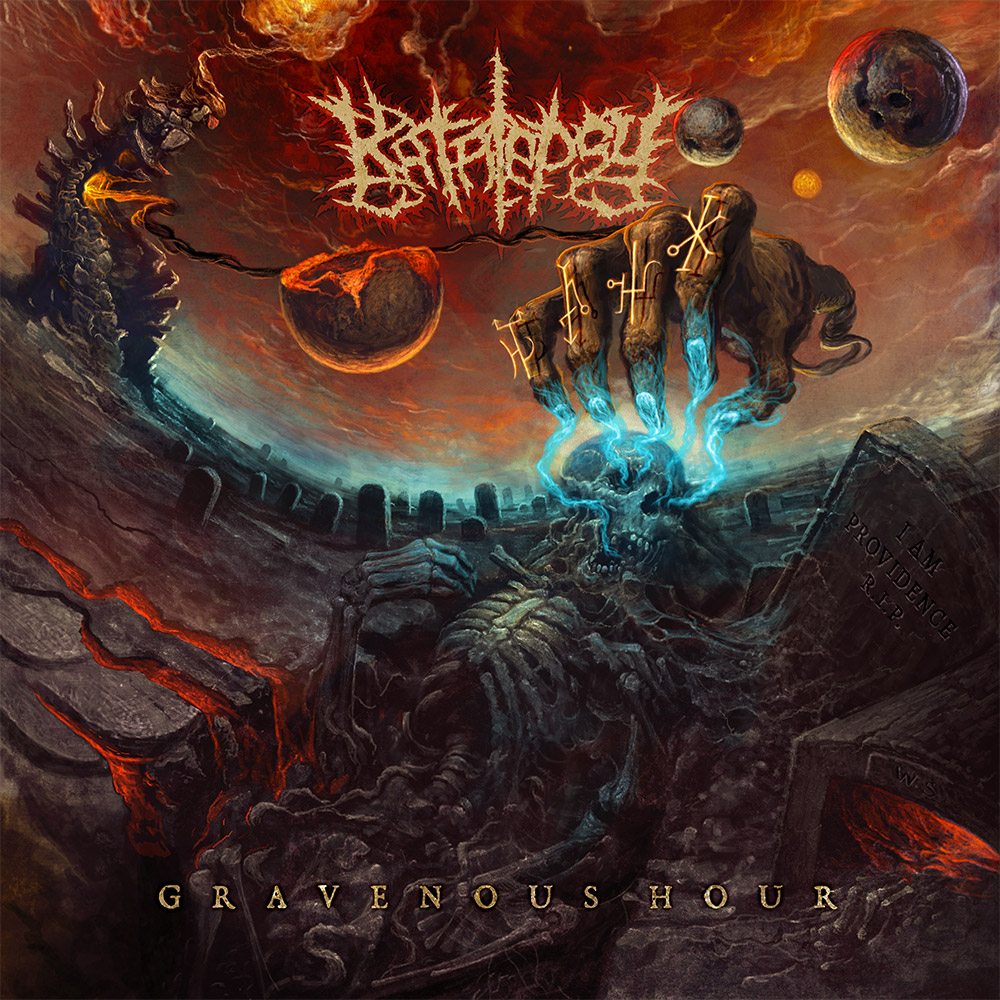 http://www.facebook.com/Katalepsymoscow
http://www.katalepsy.ru
http://www.uniqueleader.com
http://www.facebook.com/UniqueLeaderRecords