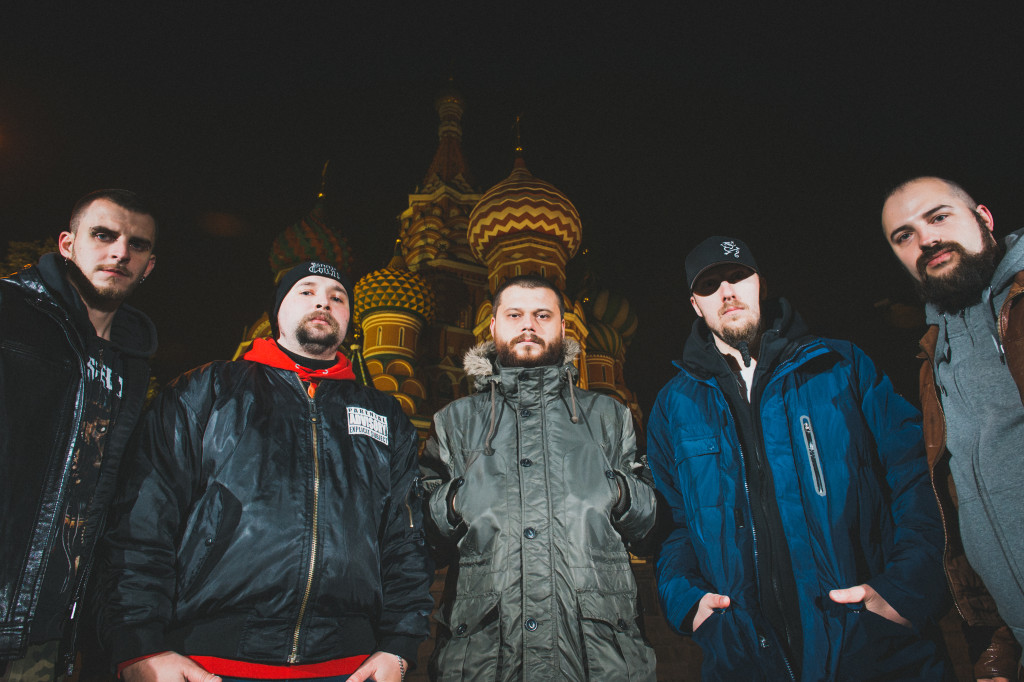 Next week, Moscow-based death metal sect, KATALEPSY, will unleash the chronic brutality of their Gravenous Hour full-length. As a precursor to its May 27th release through Unique Leader, today Revolver Magazine presents "To The Lords Of Nihil" for public celebration.
You can also twist your brain waves to the sounds of "Critical Black Mass" still streaming courtesy of No Clean Singing at THIS LOCATION.
Gravenous Hour was captured at Cosmos Studios by Arkady Navaho (T.H.R.O.N., Obstetrical Palsy) with artwork by W. Smerdulak (Semargl, Blackthorn, Distant Sun et al). Preorder Gravenous Hour at THIS LOCATION.
In a recent investigation of the record, No Clean Singing issues, "If Gravenous Hour is any sign of what is going on in modern death metal circles, there is certainly a reason to dive deeper into those turgid waters. While old-school death and Swedish death metal continue to reign ascendant, this younger generation of bands is certainly vying for the opportunity to take their place in extreme metal's pantheon," while Crown Of Viserys gushes, "If you love Nile, Cannibal Corpse, Dying Fetus, and Broken Hope, this album is definitely one for you to break your brutal death metal cherry. KATALEPSY forge forth another unbelievable album of brutality for all diehards and newcomers alike." Two Guys Metal Reviews proclaims, "Gravenous Hour is a powerful statement, a tribute to KATALEPSY's unwillingness to compromise and their desire to put out some of the most face melting riffs known to man. The production, songwriting and execution of this record are all top notch…. There is something wonderfully visceral about the experience of listening to Gravenous Hour… and as the chugs resonate across your speakers and into your heart, you will find yourself raising a fist in honor of the true masters." Dead Rhetoric notes, "Genre fans are sure to get a thrill out of Gravenous Hour. There's a fresh energy and chaos level that KATALEPSY delivers with flair….This is burly, dynamic, and surprisingly memorable death metal." Adds MetalSucks of the track "Critical Black Mass," "…between vocalist Igor Filimontsev's guttural delivery and the thick, ropey tone of the guitars, the song basically ends up sounding like metal's answer to what happens to your asshole after enjoying an entire bottle of the hottest hot sauce you can find. This is what it sounds like when your anus is a fire breathing dragon."
KATALEPSY was formed in 2004. The band's first demo, Femicide, brought the first victims to the altar of brutality, which strengthened the band to a point where they began playing live beyond the Moscow region. In 2007 they gave birth to Musick Brings Injuries, and blood was spilled in circle pits and mosh-battles throughout Russia, which led to the Triumph Of Evolution three-way split CD with partners in crime Fleshrot and Blunt Force Trauma. This release gave the band opportunities to invade foreign lands on tour, beginning with a performance at Switzerland's Mountains Of Death Open Air in 2008, followed by raids all over Europe where shows and festivals in Germany, Switzerland, Belgium, Netherlands, Austria, Czech Republic, and Finland became battlefields of unholy beatdowns to the band's technical grooves. In 2010, KATALEPSY unleashed the Your Fear Is Our Inhabitancy EP followed by a three-week European tour, amidst a restructuring of the lineup, when the band caught the attention of Unique Leader Records, and inked a blood pact with the label. The signing was followed by the 2012 release of the band's debut album, Autopsychosis, which was surrounded by widespread touring, and irreversibly brought a new horde of listeners into the band's domain.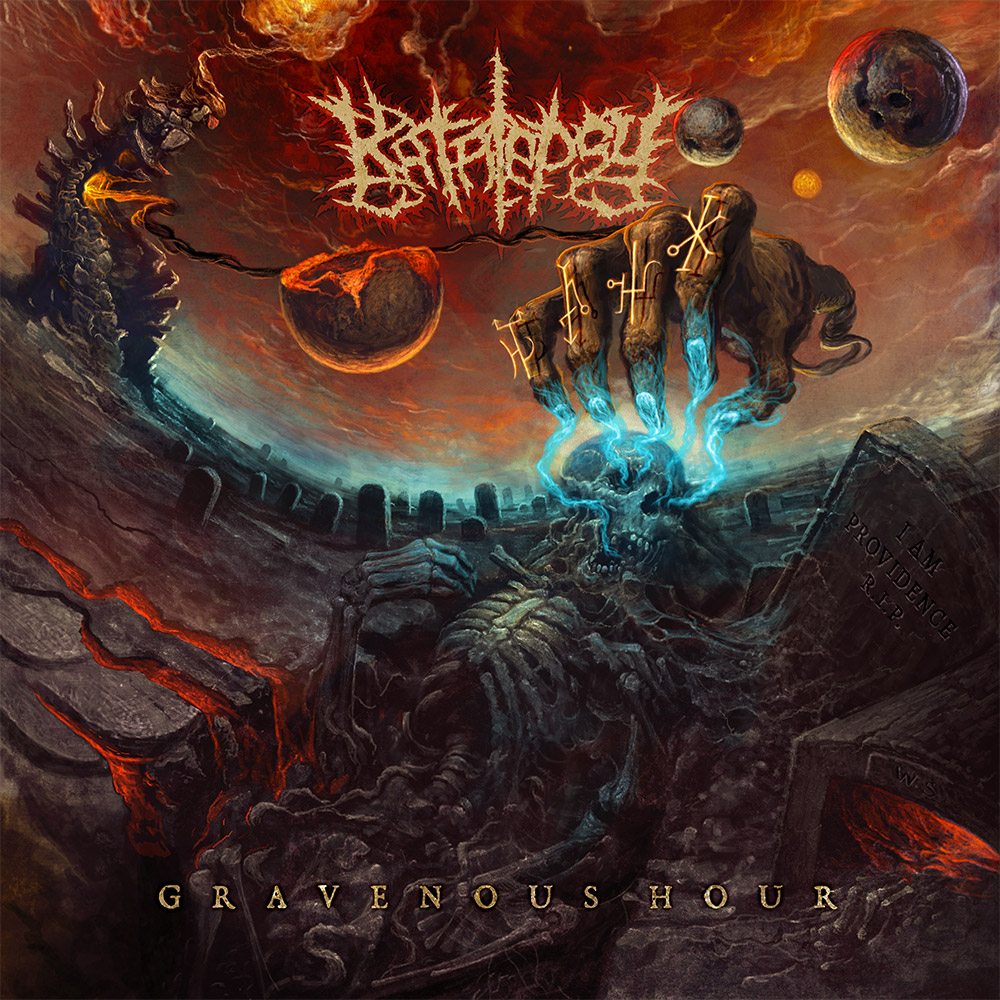 For further info contact liz@earsplitcompound.com.
http://www.facebook.com/Katalepsymoscow
http://www.katalepsy.ru
http://www.uniqueleader.com
http://www.facebook.com/UniqueLeaderRecords