Out of Minneapolis comes KARAMAZOV, a solo project infused with collaborations from a wide range of artists, coalescing into an expansive hybrid of electronic and rock-based soundscapes. The new outfit has completed its debut recordings, Self-Control EP : 23:28, and is streaming several tracks from the record.
From the ashes of defunct Minneapolis-based grindcore nomads Ambassador Gun arises KARAMAZOV, the brainchild of Luke Olson, which he began in 2014 between recording and touring with his other acts, Blue Ox, and the now defunct Ambassador Gun. Having no prior experience handing studio production, Olson took his longtime affinity for electronic music and homed in on the construction of a new type of music, beginning with simple guitar riffs, and following with the addition of percussion, synth, and other electronic elements. After several years of learning and layering, KARAMAZOV now presents its debut Self-Control EP : 23:28.
With Luke Olson handling all songwriting, KARAMAZOV delivers five dynamic songs which infuse spellbinding, lush, synth landscapes with soaring, post-metal/post-hardcore guitar elements and slowly-ebbing buildups, with each song unfolding with a completely unique sound and approach from the others. Self-Control EP : 23:28 was recorded, mixed, and produced at Signaturetone Recording by Luke Olson and Adam Tucker, and mastered by Adam Tucker. In addition to Olson's guitar, vocals, bass, keyboards, synths, programming, and more to the EP's five tracks, additional sounds were provided by several of the artist's local friends, with Tim Java (ex-Dead To Fall) performing live drums on "When The Hope Dries," "Rich Red Light," and "Triangle," Jake BadNRad supplying vocals on "Triangle," Erin Severson (Former Worlds) singing on "Sleepwreck," saxophone from Thomas Strommen on "Collapser," and Adam Tucker playing bass on "Sleepwreck."
Olson states, "I felt there was an opportunity to give the record a human touch and knew plenty of talented musicians from the Twin Cities to work with. I invited five people to contribute their interpretation and have the freedom to add whatever they felt. This recording was inspired, laborious and rewarding and I'm very excited to share with the world."
KARAMAZOV's "Triangle" and "Sleepwreck" can be streamed via Bandcamp HERE.
The Self-Control EP : 23:28 will see digital release on August 18th ; preorders are live through Bandcamp HERE as well as through all primary digital outlets.
A video for the track "Collapser" and more from the EP will be issued in the coming days.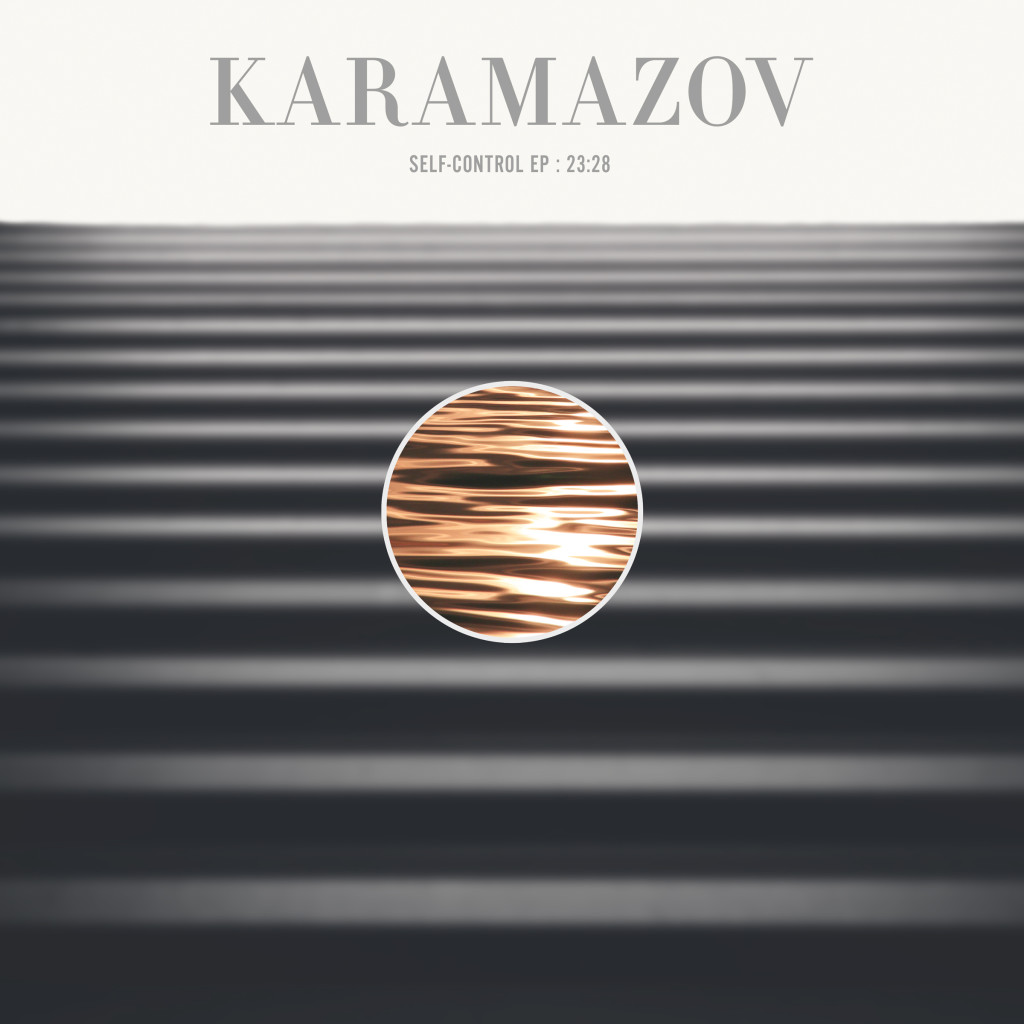 Self-Control EP : 23:28 Track Listing:
1. When The Hope Dries
2. Rich Red Light
3. Triangle
4. Collapser
5. Sleepwreck
https://www.facebook.com/karamazovnoise
https://karamazovnoise.bandcamp.com