June 2011 Southern Lord Releases:
PLANKS, SEVEN SISTERS OF SLEEP, XIBALBA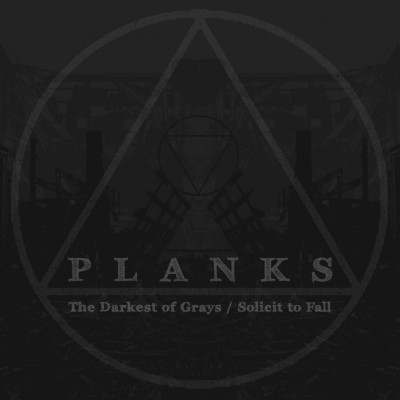 PLANKS
The Darkest of Grays/Solicit to Fall
Germany's PLANKS unleash intense, morose hardcore with scathing metal qualities, as witnessed by their multitude of releases over recent years, their brooding qualities hitting hard and resonating deep within the listener. At the core, PLANKS' approach is evenly influenced by groups like His Hero is Gone and From Ashes Rise, yet integrates crushing tones fans of Neurosis will cling to and even straightforward black n' roll-ish sounds one may attribute to Darkthrone. Their surging hardcore/punk power chords are forcefully accented by dissonant melodies.
This exclusive limited CD via Southern Lord — which is part of the same underground series that also includes releases from Acephalix, Summon the Crows, Alpinist, Seven Sisters of Sleep, Xibalba and more — compiles both PLANKS' The Darkest of Grays 12″ and their Solicit to Fall 12″, marking the first time any of the band's recordings have been available on compact disc.
PLANKS have previously toured the US and currently have a line of European show and festival appearances planned, with much more in the works for the coming months; view the band's ongoing tour schedule here.
www.myspace.com/walkingonplanks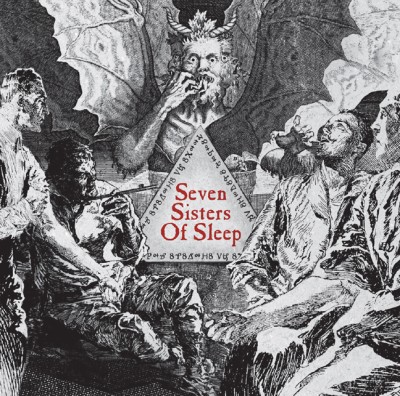 SEVEN SISTERS OF SLEEP
Seven Sisters of Sleep
A fairly new act hailing from Southern California, SEVEN SISTERS OF SLEEP's self-titled debut album attacks the listener's psyche with relentless, pulverizing riffs and hypnotic drumming in the name of the horned one! Featuring ex-members of Tafkata and Arm And Sword Of The Bastard God, this potent unit delivers eight tracks of ultra-gloomy, subsonic depression, with elements of Eyehategod, Burning Witch, Integrity and more, delivered with the force of a vicious kick to the skull. The vinyl version of the album was previously released by A389 records (Ringworm, Integrity, Pulling Teeth), and now sees the light of day again on June 21, 2011 via limited edition CD release on Southern Lord, part of the underground series including recent releases from Summon the Crows, Acephalix, Alpinist, Planks and Xibalba.
SEVEN SISTERS OF SLEEP will be seen touring throughout the United States this Summer, including appearances at brutal festivals including Within These Walls 2011 in Mesa Arizona this September with Integrity, Gehenna, labelmates Xibalba and tons of other metal and hardcore acts.
SEVEN SISTERS OF SLEEP Live:
9/24/2011 The Nile Theatre – Mesa, AZ @ Within These Walls 2011 [info]
http://www.myspace.com/sevensistersofsleep
http://www.facebook.com/sevensistersofsleep
XIBALBA
Madre Mia Gracias Por Los Dias
Another Southern Cali band who recently joined the Southern Lord family is the mighty XIBALBA. This crushing act infuses their early American death metal influences born of Sepultura and Obituary with downtuned '90s hardcore acts like Disembodied and Bloodlet, resulting in an oppressive force to be reckoned with. XIBALBA not only know their roots, but make sure you won't forget them either. The Madre Mia Por Los Dias CD contains the band's self-titled debut album as well as their material from the Earthquake compilation. The vinyl edition of this album was released by A389 records (Ringworm, Integrity, Pulling Teeth), the limited CD version seeing release June 21, 2011 on Southern Lord, as part of the label's ongoing underground series including releases from Summon the Crows, Acephalix, Alpinist, Seven Sisters of Sleep, Planks and more.
Having just stormed Chaos In Tejas fest, XIBALBA are currently embarked on a massive American tour which has the band slaying audiences alongside the likes of Foundation, Homewrecker, Harm's Way and countless more throughout the jaunt, and brings their crushing riffage to major US hardcore festivals including Long Island Fest this month alongside Foundation, Most Precious Blood, Skarhead, Trapped Under Ice, and more, as well as Sound And Fury Fest in July, alongside Trapped Under Ice, Ringworm, Cruel Hand, Xibalba and dozens more.
XIBALBA On Tour Now:
6/07/2011 The Beat – Minneapolis, MN
6/08/2011 Beat Kitchen – Chicago, IL w/ Homewrecker
6/09/2011 West End Art Space – Ashtabula, OH w/ Homewrecker
6/10/2011 The Loft – Poughkeepsie, NY w/ Homewrecker
6/11-12/2011 Bergen Point Country Club – West Babylon, NY @ Long Island Fest [info]
6/13/2011 Westcott Community Center – Syracuse, NY w/ Foundation
6/14/2011 Valentines Upstairs – Albany, NY w/ Foundation
6/15/2011 Anchors Up – Haverhill, MA w/ Foundation
6/16/2011 The Party Expo – Brooklyn, NY w/ Foundation
6/17/2011 BSM Upstairs – Philadelphia, PA w/ Foundation
6/18/2011 Charm City Art Space – Baltimore, MD w/ Foundation
6/19/2011 The Warehouse – Richmond, VA w/ Foundation
6/20/2011 Soapbox – Wilmington, NC w/ Foundation
6/21/2011 Luna Nueva – Atlanta, GA w/ Foundation
6/22/2011 Hoops Tavern – Orlando, FL w/ Seraphim
6/23/2011 The Talent Farm – Pembroke Pines, FL w/ Seraphim
6/24/2011 Unit 6 – Jacksonville, FL w/ Seraphim
6/25/2011 The Farside – Tallahassee, FL w/ Seraphim
6/26/2011 The Spot – Tupelo, MS w/ Seraphim
6/27/2011 Downtown Music Hall – Little Rock, AR w/ Seraphim
6/28/2011 1919 Hemphill – Fort Worth, TX w/ Seraphim
6/29/2011 The Naylair – El Paso, TX
6/30/2011 Yucca Practice Spot – Tempe, AZ w/ Harm's Way
7/01/2011 Che Cafe – San Diego, CA w/ Harm's Way
7/02/2011 Aladdin Jr. – Pomona, CA w/ Harm's Way
7/03/2011 924 Gilman – Berkeley, CA w/ Harm's Way
7/22-24/2011 Earl Warren Showgrounds – Santa Barbara, CA @ Sound And Fury Fest [info]
http://www.facebook.com/placeoffear
http://www.myspace.com/placeoffear
Promos of these new releases and interviews with the bands are available to North American journalists now via Earsplit PR. Stay tuned for more live updates on these acts, as well as more upcoming Southern Lord Recordings release news.
http://www.southernlord.com
http://blog.southernlord.com
http://www.myspace.com/southernlordrecordings
http://twitter.com/twatterlord