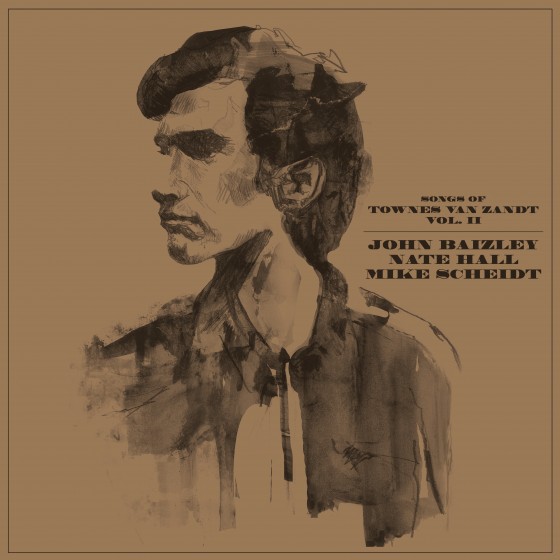 As Neurot Recordings prepares to release Songs of Townes Van Zandt Vol II this Winter, the first single from the tribute collection to late folk/country music icon is now playing via Noisey/Vice Magazine.
Neurot will release Songs of Townes Van Zandt Vol II in North America — once again through a partnership with Germany's My Proud Mountain Records, the label formed to release the first Songs of Townes Van Zandt album in 2012, which featured contributions from Scott "Wino" Weinrich, Steve Von Till and Scott Kelly — who will again handle the international release of this second installment of the series. Featuring an outstanding cast of artists who front full-time bands in addition to releasing their own solo and collaborative works complimenting this legendary but often overlooked American singer-songwriter, Songs of Townes Van Zandt Vol II bears nine more TVZ covers from Mike Scheidt (YOB, VHÖL), Nate Hall (USX), John Baizley (Baroness), Katie Jones, Stevie Floyd (Dark Castle, Taurus) and Dorthia Cottrell (Windhand).
Noisey is hosting a stream of the album's closing rendition of the Townes Van Zandt anthem, "If I Needed You," as performed by John Baizley and Katie Jones, who both provide a mixture of heartfelt vocals to an acoustic backdrop in their remake of the beautiful yet gloomy TVZ classic. Listen in now AT THIS LOCATION.
Songs of Townes Van Zandt Vol II will see digital and CD stateside release via Neurot on March 11th. Stay tuned for additional retold tales from the collection to be released in the coming weeks.
http://www.neurotrecordings.com
http://www.facebook.com/neurotrecordings
http://www.youtube.com/user/NeurotRecordings
http://www.myproudmountain.com