Buenos Aires-based experimental guitarist JAVIER AREAL VÉLEZ today releases his debut solo album, rrrrrrrrrr tKtK, into the world through Nefarious Industries. The seven songs on rrrrrrrrrr tKtK were performed entirely by JAVIER AREAL VÉLEZ solo on prepared electric guitar. All pieces are improvised; there are no overdubs.
The musical approach of JAVIER AREAL VÉLEZ relies heavily on a primal technique that emphasizes timbre and rhythm and avoids traditional forms in favor of intensity and dynamic contrast. The physicality of his interactions with the guitar creates estranged and unstable sonic entities that evolve haphazardly, free of preexisting genres, blurring the edges of his instrument, playing from a standing position while moving around and using just a few objects or preparations (pieces of wood, metal, rocks) to attack and alter the guitar's sound. His sound goes through a pair of pedals to a large amplifier at max volume. This setup allows him to exploit the sonic spectrum to its limits, spontaneously recycling errors and unexpected sounds.
rrrrrrrrrr tKtK was recorded, mixed, and mastered by Carlos Quebrada in Buenos Aires throughout 2019 and 2020, and completed with artwork by JAVIER AREAL VÉLEZ. To further the exploratory reach of the record, AREAL VÉLEZ also collaborated with renowned Argentinian artist Gabriel Rud to create the first full videoclip for rrrrrrrrrr tKtK which features an evolving 3D VR animated landscape built to watch on your phone or portable device to fully experience its multidimensional qualities.
JAVIER AREAL VÉLEZ has also released an extremely limited edition prepared guitar package; a special kit of nine hand-selected objects that one can use to expand the sound of the electric guitar, based on some of the preparations used in the making of rrrrrrrrrr tKtK. The items are housed in an electrical outlet case (which itself doubles as a preparation) and includes a copy of the rrrrrrrrrr tKtK CD.
Stream JAVIER AREAL VÉLEZ' entire rrrrrrrrrr tKtK and watch the "poonG" 3D/360 video where the album is available on all digital providers with the CD and kit at Nefarious Industries RIGHT HERE.
Watch for additional videos and more to be issued following the release of rrrrrrrrrr tKtK.
JAVIER AREAL VÉLEZ is a composer, improviser, and curator who performs mostly on electric guitar, with or without objects stuffed among its strings. He's part of Calato, a loud (free and scored) noise improv outfit, and bizarre electronic experimental pop duo Kyse. Past commitments include post-punk trio Coso and weird songs band El Helicoptero. As an improviser, AREAL VÉLEZ has collaborated with countless artists from different parts of the world such as Audrey Chen, Nicola Hein, Shayna Dunkelman, Axel Dörner, Brian Chase, Violeta García, Chris Pitsiokos, Jorge Espinal, Andrew Drury, Paal Nilssen-Love, and Jack Wright. Over the last decade, he has toured intensively across South and North America, Europe, and Japan.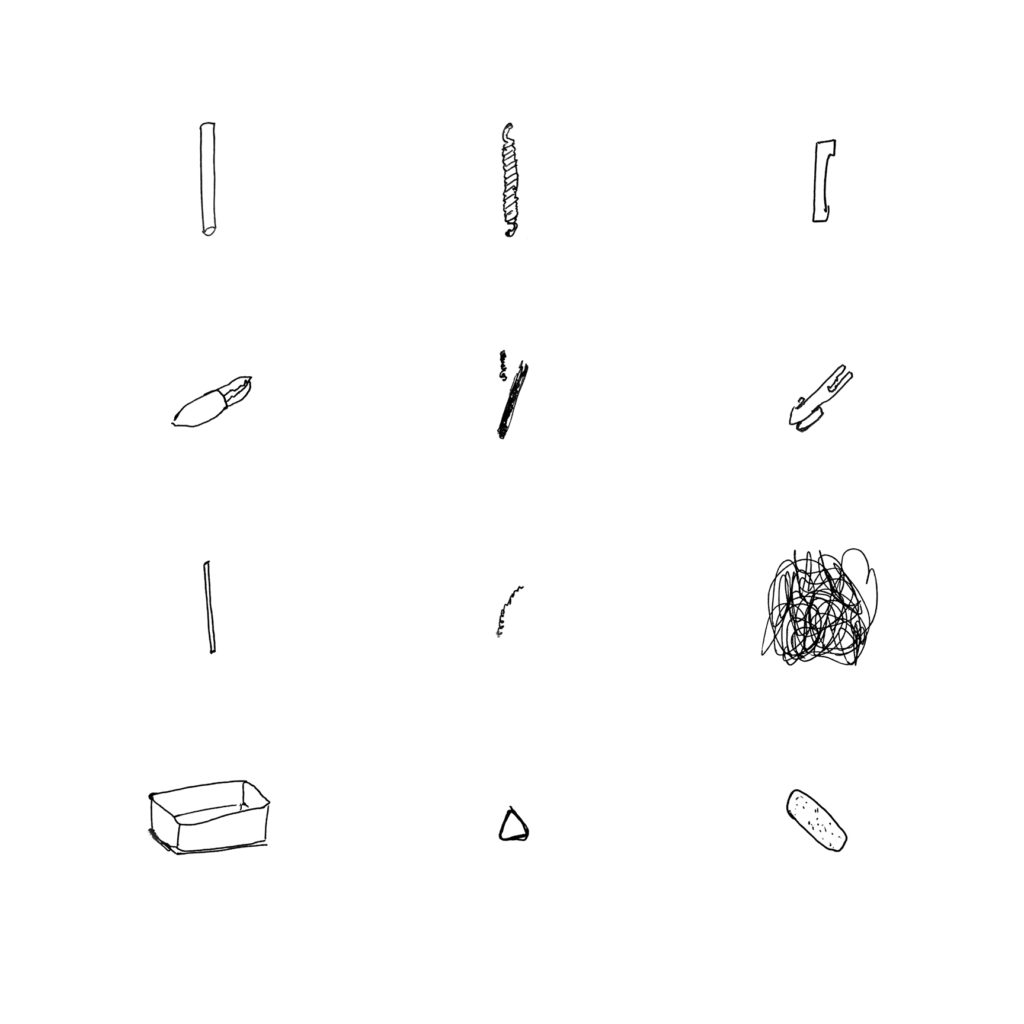 http://www.javierarealvelez.com.ar
https://javierarealvelez.bandcamp.com
http://soundcloud.com/javierarealvelez
http://instagram.com/javierarealvelez
http://facebook.com/javierarealvelez
http://nefariousindustries.com
http://www.facebook.com/nefariousIndustries
http://www.twitter.com/nefariousInd
https://nefariousindustries.bandcamp.com