With the release of Our Birth Is But A Sleep And A Forgetting, the impending new full-length from psychedelic space rock instrumentalists, IT'S NOT NIGHT: IT'S SPACE, now less than two weeks away, today Cvlt Nation offers up fourth movement, "Starry Wisdom," for public celebration.
"The track was born, like most of our songs, out of jam but this one was particularly potent," the band elaborates of "Starry Wisdom." "During the auspicious dog days of July 2013, we had one particular session that delivered to us a lot of the material that wound up on the record. We would jam for twenty-minutes, take a break, jam again, etc. One of those blocks delivered this song petty much in its entirety. We trimmed the fat and rearranged maybe one or two riffs in the middle, but this song basically arrived as is, start to finish, in a way that is different from how we normally work. The title is a nod to Lovecraft as Starry Wisdom is the name of a cult that exists in his mythos."
Lose yourself in IT'S NOT NIGHT: IT'S SPACE's "Starry Wisdom" at THIS LOCATION.
You can also hear "Beard Of Macroprosopus," still playing at The Obelisk at THIS LOCATION as well as opening track "Nada Brahma," at the official Small Stone BandCamp page at THIS LOCATION where you'll also find various preorder options.
Our Birth Is But A Sleep And A Forgetting was recorded, produced, and mixed by Rick Birmingham at Castle Alamut and The Tin Roof Studios and mastered by Chris Goosman (Acid King, La Chinga, Solace, Lo Pan, Freedom Hawk etc.) at Baseline Audio. With dreamy artwork by Travis Lawrence, the six-track offering will be available worldwide on CD, digitally, and limited edition 180-gram vinyl via Small Stone Recordings June 24th.
"Our Birth Is But A Sleep And A Forgetting is a surprising little journey through the psychedelic cosmos of the stoner and ambience world," notes Apochs.net. "IT'S NOT NIGHT: IT'S SPACE does a superb job casting various settings… leaving the listener at their mercy through soothing astral voyages with or without the aid of hallucinogenic drugs of some kind. Between solid musicianship like what's found on 'The Beard Of Macroprosopus' and the emotionally charged sensations felt on 'Across The Luster Of The Desert Into The Polychrome Hills,' it's plain to see that this three-piece is not your everyday instrumental act." "Beaming in from cosmic depths with six tracks… Our Birth Is But A Sleep And A Forgetting offers sonic immersion and atmospheric scope in kind with a patient, hypnotic front-to-back flow that adds rich tonality to what guitarist Kevin Halcott, bassist Tommy Guerrero, and drummer Michael Lutomski accomplished their first time out," offers The Obelisk. "Parts may have been born of improvisations, but the finished product doesn't feel like a collection of jams. Rather, a series of interconnected pieces correctly positioned to guide the listener through this aural expanse. Spiritualism, contemplation, philosophy, space itself – all of this seems to be in play for IT'S NOT NIGHT: IT'S SPACE." Adds Outlaws Of The Sun, "The album sounds incredible through-out. The production is first rate as you feel emotionally connected to the music from the very start. Our Birth Is But A Sleep And A Forgetting is simply an album that will not only be considered as one of the year's best instrumental rock albums but perhaps one of the best albums of the year."
Guitarist Kevin Halcott and drummer Michael Lutomski founded IT'S NOT NIGHT: IT'S SPACE early in 2010. Crammed in a small, smoky bedroom, they tapped in and jammed, compelled by chemistry to push forward. By that Fall, Tommy Guerrero had joined on bass and the band dropped two self-releases by 2012. The first EP arrived in October 2011. East Of The Sun & West Of The Moon featured three epic instrumental pieces that set the tone for what to expect from IT'S NOT NIGHT: IT'S SPACE. Positive response came in virtual and physical realities, and the band set about honing their craft, averaging about fifty-sixty shows a year.
Momentum carried IT'S NOT NIGHT: IT'S SPACE straight into their first LP, 2012's Bowing Not Knowing To What, self-released with the help of successful crowdfunding raising $5,000 to press CDs and vinyl. It was this album that caught the attention of Small Stone Records. A series of roadblocks and personal setbacks fowlloing that release album set the tone for their second album, the soon-to-be issued Our Birth Is But A Sleep And A Forgetting.
In moldy warehouses, grimy basements, and the dusty backrooms of pizza shops, the psychedelic drone trio channeled new material and worked tirelessly to craft the songs that would become a definitive offering. It became a full-time task. Our Birth Is But A Sleep And A Forgetting rings both familiar and fresh. Longtime fans should have no trouble getting down with the heavy grooves and climaxes of these sonic journeys, but the band has pushed into dreamier territories as well. The long wait to share this very personal and powerful album is finally over, and IT'S NOT NIGHT: IT'S SPACE is ready to get back on the wave and ride it forward.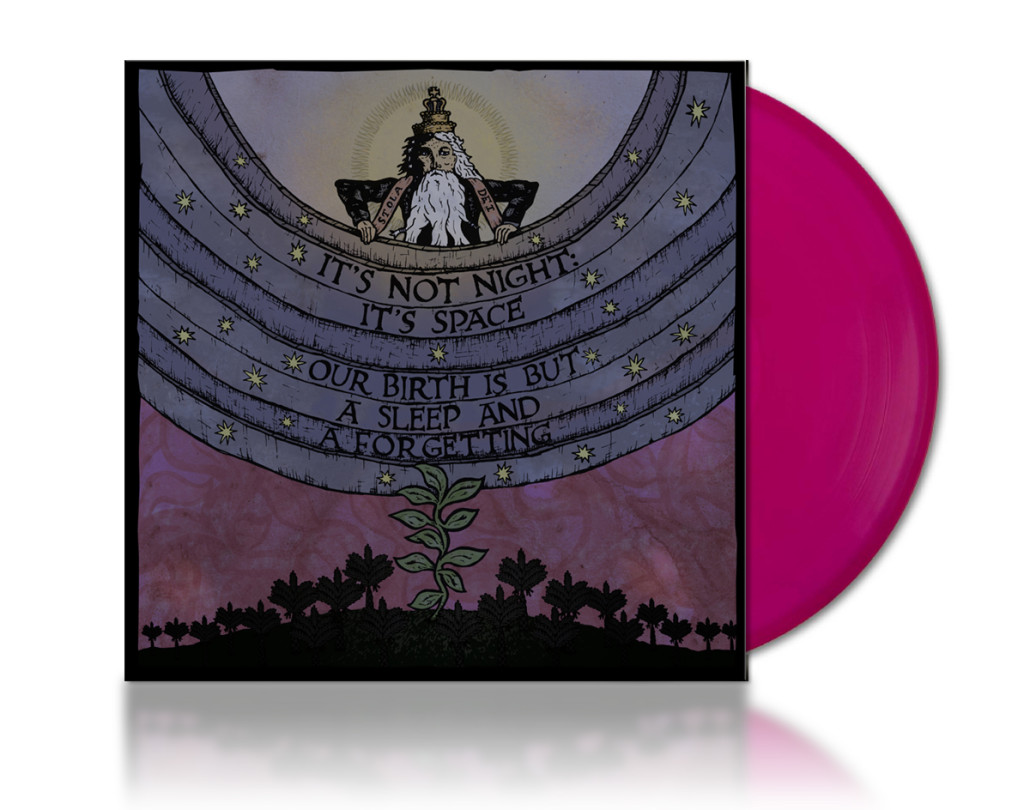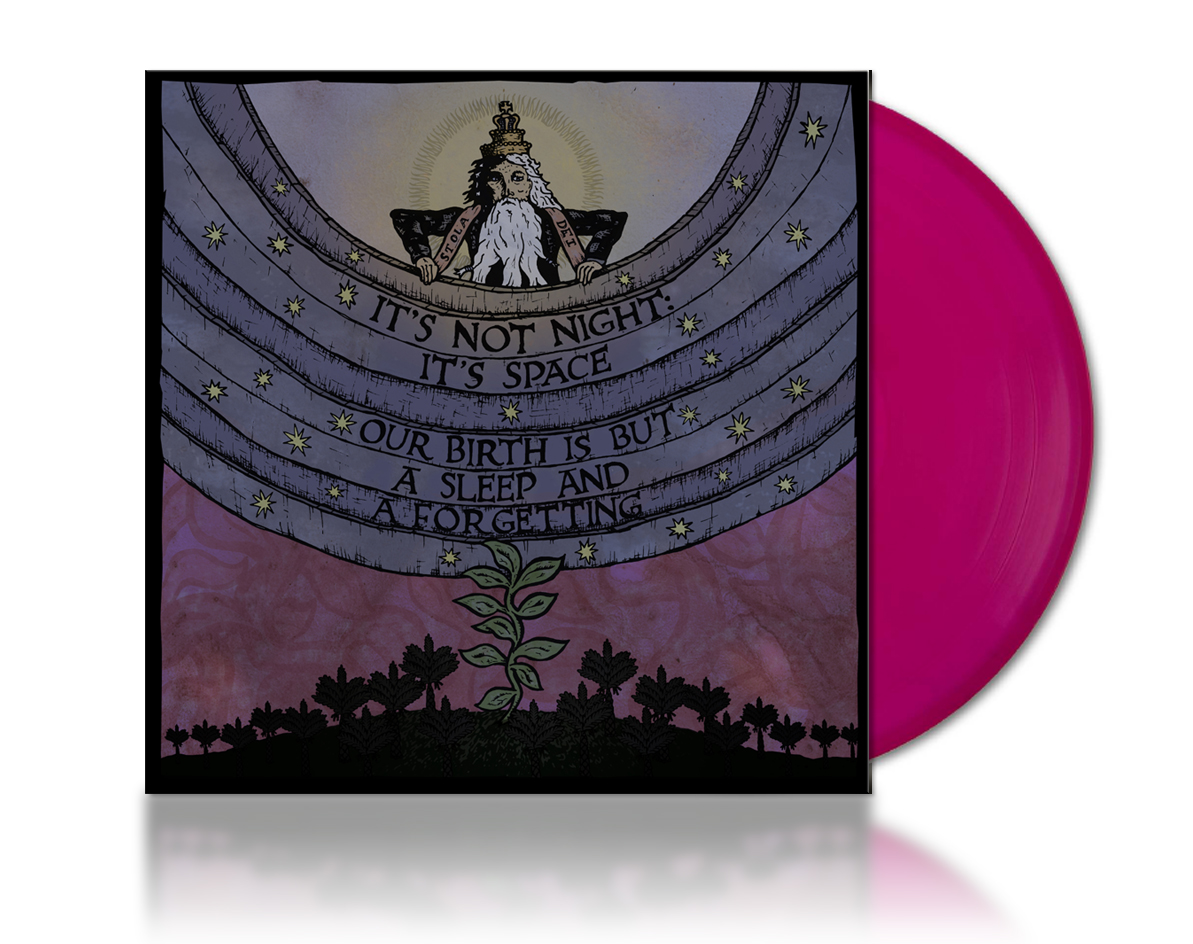 For coverage of IT'S NOT NIGHT: IT'S SPACE contact liz@earsplitcompound.com.
http://www.facebook.com/innis.band
http://www.smallstone.com
http://www.facebook.com/smallstonerecords