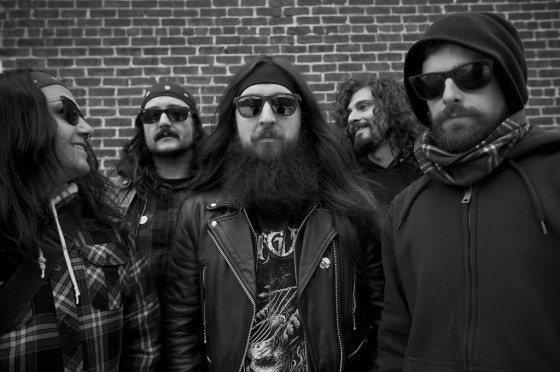 In conjunction with Decibel Magazine, crossover maniacs and recent Relapse signees, IRON REAGAN, today announce the release of their Spoiled Identity EP available now for free through the official IRON REAGAN Bandcamp page. Mastered by Scott Hull (Pig Destroyer, Agoraphobic Nosebleed), the EP hammers through thirteen riotous numbers in about seven minutes. Spoiled Identity will also be available as a 7″ EP as part of Decibel's ongoing Flexi Disc series.
Listen to the Spoiled Identity EP on Bandcamp HERE. Subscribe to Decibel HERE.
Spoiled Identity Track Listing:
1. Tongue Tied
2. The Living Skull
3. I'm Regret
4. Zero Gain
5. One Shovel Short Of A Funeral
6. Spoiled Identity
7. Your Kid's An Asshole
8. The Hungry Male (Of Wall St.)
9. Cops Don't Like Me, I Don't Like Cops
10. Declaration Of War
11. I Spit On Your Face/Grave
12. Court Adjourned
13. The Hill Witch
In related news, IRON REAGAN is days away from a solid month of live takeovers with Ghoul and Occultist. See a complete list of dates below.
IRON REAGAN Live Takeover 2014:
w/ Occultist:
4/02/2014 Strange Matter – Richmond VA
4/04/2014 Macrock Festival – Harrisonburg, VA
4/05/2014 The End – Nashville, TN
4/06/2014 Vino's – Little Rock, AR
Weapons Of Mosh Destruction Tour II w/ Ghoul, Occultist:
4/09/2014 Club Red – Tempe, AZ
4/10/2014 Soda Bar – San Diego, CA
4/11/2014 Constellation Room – Santa Ana, CA
4/12/2014 Rock City – Camarillo CA
4/13/2014 The Roxy – Los Angeles, CA
4/14/2014 Midtown Barfly – Sacramento, CA
4/15/2014 Branx – Portland, OR
4/18/2014 Tankcrimes Brainsqueeze Fest – Oakland, CA [info] *no Occultist
w/ Occultist:
4/22/2014 Gino's – Salt Lake City, UT
4/23/2014 Moe's – Denver, CO
4/24/2014 Replay Lounge – Lawrence, KS
4/25/2014 Fubar – St. Louis, MO
4/26/2014 Three Floyd's Brewery [Dark Lord Day] – Munster, IN
4/27/2014 Cobra Lounge – Chicago, IL
4/28/2014 Frankie's – Toledo, OH
4/29/2014 Ace of Cups – Columbus, OH
4/30/2014 Smiling Moose – Pittsburgh, PA
IRON REAGAN signed with Relapse Records earlier this year and are currently in the midst of recording their highly-anticipated second LP. The as-yet-untitled full-length will be self-produced before being mixed by Converge's Kurt Ballou for an expected Fall release.
"What do you get when you take half of Municipal Waste and two ex-members of Darkest Hour? The finest crossover band in recent history." – Decibel
"[IRON REAGAN] nail the punk and hardcore divide with a thrashy attitude…" – Invisible Oranges
"…more fun than wondering how Alzheimer's-stricken Reagan was while he was running the United States. It thrashes, it rips, it roars." – MetalSucks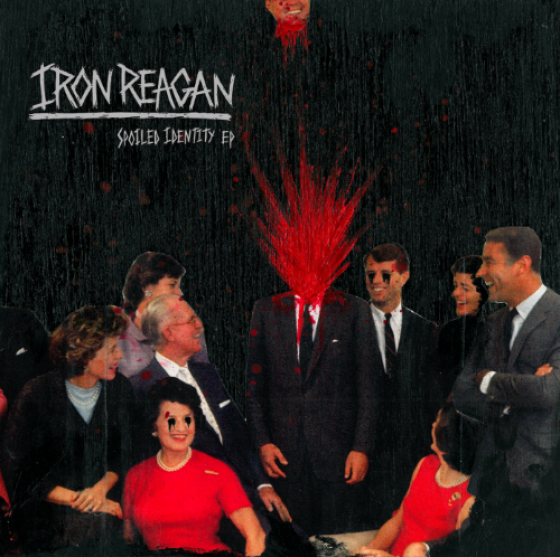 http://www.facebook.com/pages/IRON-REAGAN/235448059864772