Cult UK doom/sludge unit IRON MONKEY has announced three headlining shows the UK this coming April. Tickets go on sale Wednesday, November 29th at 10:00am GMT. A full list of confirmed shows is available below.
IRON MONKEY will be supporting their 9-13 full-length, recently issued via Relapse Records. Recorded in their hometown of Nottingham in Spring 2017 A.D. with producer Johnny A. Carter, 9-13 is nine songs and forty-eight minutes of total nihilism. Now older, more cynical and more isolationist, IRON MONKEY are back to usurp the scene, then crush it's skull. Without question, their most focused, aggressive and direct material to date, 9-13 is an all-out assault of violent hatred and nightmarish negativity. Recommended listening for fans of pain, suffering, and misanthropy.
9-13 is out now on CD, LP, and digital formats via Relapse Records. Physical packages and digital orders are available via Relapse.com HERE and all retail outlets HERE.
If you missed it, watch IRON MONKEY's previously released music videos from the 9-13 full-length via YouTube HERE.
IRON MONKEY:
4/13/2018 Rescue Rooms – Manchester, UK
4/14/2018 The Underworld – London, UK
4/21/2018 Ruby Lounge – Manchester, UK
IRON MONKEY was beaten to life in the year of your Lord, one thousand nine hundred and ninety-four, at the location of Nottingham, England. The original members were named: J.P.. Morrow, J. Rushby, S. Watson, D. Dalziel, and J. Greaves. Influences were primarily Eyehategod, Buzzov*en, Floor, Grief, and various hardcore punks and heavy metals.
IRON MONKEY shit out six disgusting tracks of raw sludge-core that were released on the Union Mill label then later on Earache Records. During this period, S. Watson was thrown out and replaced by God's lonely man, Dean Berry. Nineteen ninety-eight saw the release of the album Our Problem, also on Earache Records, a masterpiece of negative rock that instigated peace on earth and goodwill to all men. This was succeeded by a split release on Man's Ruin Records with Church Of Misery from Japan. J. Rushby soon abdicated and the band found a replacement in the manner of S. O'hara of Acrimony. IRON MONKEY was destroyed sometime in nineteen ninety-nine. Vocal terror J. P. Morrow died of a heart attack in June of two thousand and two. Rest in noise.
The band reformed for no reason in the winter of two thousand sixteen with original members J. Rushby and S. Watson, with the addition of current Chaos UK drummer Brigga, forming the shape of an inverted black triangle of vitriol and phase two of operations. IRON MONKEY do not care about your scene, bands, or opinions… ELECTROCUTION, DOOM, OMEGA OMEGA OMEGA. – J. Rushby, Two Thousand Seventeen
"9-13 reeks like Amphetamine Reptile's men's room after a particularly brassy office party while simultaneously maintaining that unsettling whiff of warped Grief and Sabbath vinyl these Nottingham gents peddled in the '90s." – Decibel
"…a constant attack of savage instrumentation… The overall emotion of doom and anger is all thanks to the brutal drum work, along with the wild guitar riffs and grooves that rage with grit and ferocity. IRON MONKEY have made one hell of a truly excellent return, for this latest release is something that one can truly slam their body and head to with the upmost fun." – New Noise
"9-13 offers a shredding sludge attack and is a violent rejoinder of why IRON MONKEY got its reputation as a doom/sludge vanguard. All these years later, IRON MONKEY remains gritty and uncompromising." – The Sludgelord
"9-13 is everything that it should be and more…long live IRON MONKEY." – Outburn
"…a hate wagon bearing down on a daycare center…" – Metal Injection
"It's hard to wrap your head around the sheer anger that defines this record… This is more than just a hardcore influenced sludge record; this is a powerful and devastating statement from a band who refuse to be tamed. IRON MONKEY are reveling in the madness right now, drowning you in riffs and overbearing, impossible to comprehend, glorious fucking volume." – Two Guys Metal Reviews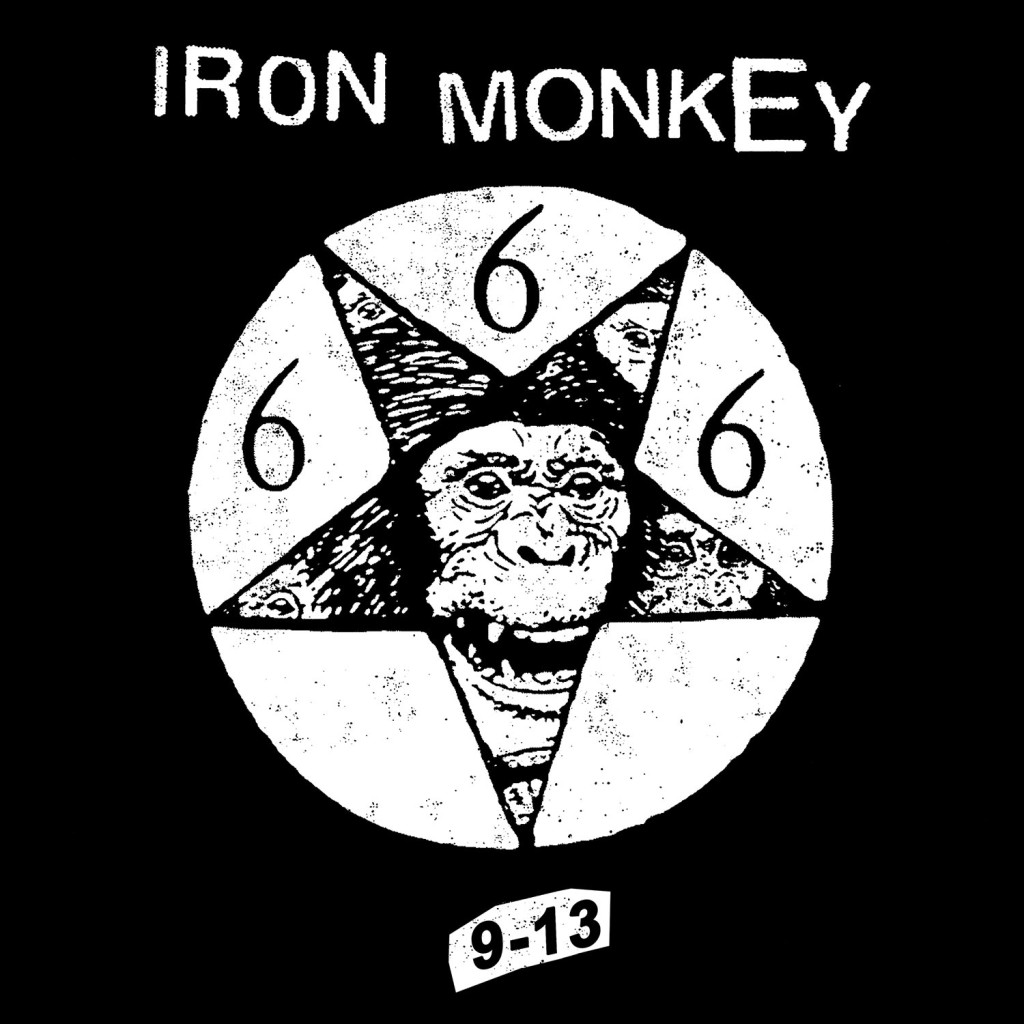 http://www.facebook.com/IRONMONKEYBAND
http://www.relapse.com
http://www.relapserecords.bandcamp.com
http://www.facebook.com/RelapseRecords
http://www.twitter.com/RelapseRecords