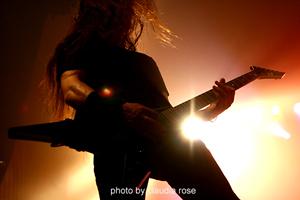 Guitarist Lee Altus of Bay Area thrash legends HEATHEN will be available for phone interviews on Thursday – February 25, 2009 from 3:00pm – 5:30pm EST in honor of the band's recently released full-length The Evolution Of Chaos (Mascot Records).
The Evolution Of Chaos received Album Of The Month awards from both Rock Hard and Heavy! magazines (both in Germany) for the month of January. The critically acclaimed album was released in the US February 16th.
HEATHEN's current lineup includes Dave White (vocals), Lee Altus (guitar; Exodus), Kragen Lum (guitar; Prototype), Jon Torres (bass; Angelwitch) and Darren Minter (drums).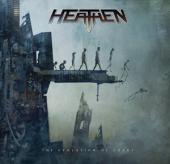 The Evolution Of Chaos Track Listing
1. "Dying Season"
2. "Control By Chaos"
3. "No Stone Unturned"
4. "Arrows Of Agony"
5. "Fade Away"
6. "A Hero's Welcome"
7. "Undone"
8. "Bloodkult"
9. "Red Tears Of Disgrace"
10. "Silent Nothingness"
Interested parties should contact Earsplit with two possible time slots and a contact number…

http://www.myspace.com/heathenmetal