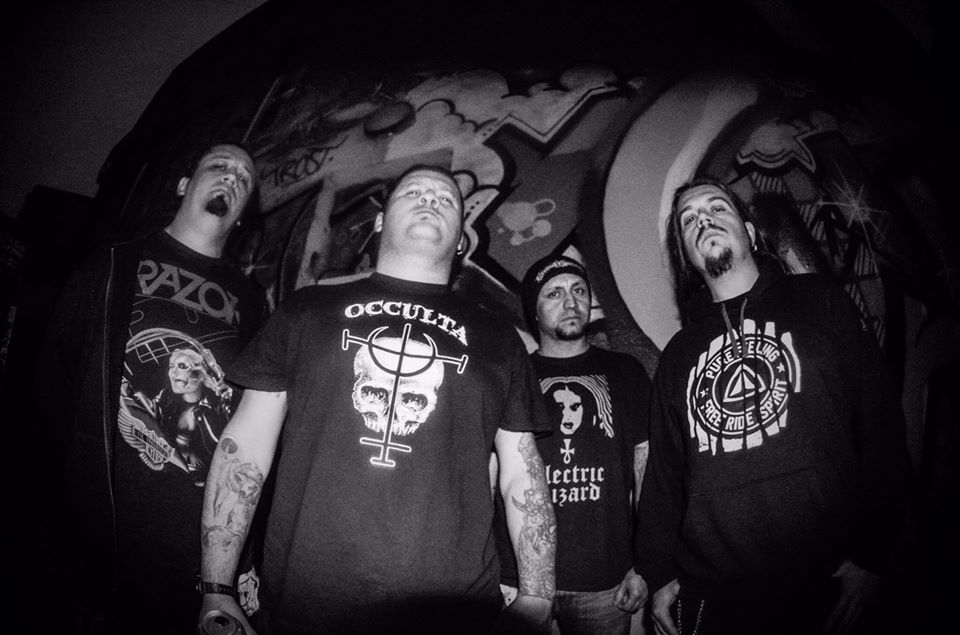 Cyclonic Void Of Power, the scathing new full-length from long-running brutal death metal legion, INTERNAL SUFFERING, will devour the masses on June 24th, 2016 via Unique Leader in CD, vinyl and digital formats.
Captured at 16th Cellar Studios in Rome (FleshGod Apocalypse, Hour Of Penance, Hideous Divinity, etc.) by Italian death metal mastermind Stefano Morabito (Eyeconoclast, ex-Hour Of Penance), Cyclonic Void Of Power delivers ten brand new tracks of the band's traditionally fast yet chaotic and wildly technical brand of sonic malevolence. A concept album divided into three separate chapters, Cyclonic Void Of Power follows the mystical, mythological and magic chaotic universe the band has explored on previous outings into far more complex realms.
In advance of its release, today Heavy Blog Is Heavy unveils the record's title track for public consumption hailing the band's combination of, "awesome vocals that dive into slam territory with some really intricate and technically difficult guitar work," furthering, "this song is a banger… very much worth your time."
Hear "Cyclonic Void Of Power" at THIS LOCATION.
Preorder options for Cyclonic Void Of Power are currently available at THIS LOCATION.
Spawned in 1996, INTERNAL SUFFERING relocated from their home base in Pereira, Columbia to Madrid, Spain. Notorious for their apocalyptic brand of brutal, blasting, technically proficient death metal, the band's bestial discography includes four full-lengths: 2000's Supreme Knowledge Domain (Repulse Records), 2002's Chaotic Matrix (Displeased Records), 2004's Choronzonic Force Domination (Displeased Records), and 2006's Awakening of the Rebel (Unique Leader Records), the last two of which featured the production of extreme metal sound-wizard Erik Rutan (Hate Eternal/ex-Morbid Angel). A maniacal work ethic and thirst to spread their audio peril globally has allowed INTERNAL SUFFERING the opportunity to ransack stages throughout the US, Europe, and Asia along the iconic likes of Cannibal Corpse, Sodom, Incantation, Exodus, and Origin, among many more.
For further info contact liz@earsplitcompound.com.
http://www.facebook.com/InternalSuffering
http://www.facebook.com/UniqueLeaderRecords
http://www.twitter.com/UniqueLeaderRec
http://www.youtube.com/uniqueleaderrecords