photo by Rachel Z Photography
Pax Aeternum presents The Spirit Of Science Fiction, the sixth full-length release from INTERESTING TIMES GANG. Confirmed for November release, the record's cover art, track listing, preorders, and lead single, "If You Don't Wanna Play," have been issued.
INTERESTING TIMES GANG is the solo project of Ian Miller. While he's widely known as the bassist for Kowloon Walled City, Less Art, Redemption 87, or Skankin' Pickle, ITG is the bedroom beats project he started during the Covid-19 pandemic.
"I've always loved electronic and beat-based music," Miller says. "I came of age during the advent of hip-hop, and as a bassist, my attention is always on the groove. ITG may seem like it comes out of left field for me, but it really couldn't be more natural."
"I started making these records because it was my only outlet," Miller explains. "I've been messing around with beats and loops since the early 2000s, but once everything shut down, the studio became my sanctuary. INTERESTING TIMES GANG helped keep me semi-sane, but it's great that people also seem to enjoy the music!"
The Spirit Of Science Fiction contains thirteen instrumental compositions ranging from downtempo to breaks to big beat. Miller flips Meters and Roxy Music samples but pairs them with breaks from unlikely sources — think Charlie Daniels, Misfits, and the Move — evoking comparisons to the Bomb Squad, Chemical Brothers, and Dilla.
You can easily picture the songs on The Spirit Of Science Fiction soundtracking an indie flick or a study session, but it's also got club bangers on deck. It's certainly not like any other electronic album you're likely to hear this year. Its defiance of categorization may make it a hard sell for some, but that's also what makes it so compelling. Let The Spirit move you.
The Spirit Of Science Fiction was performed, recorded, and mixed by Ian Miller, and completed with cover art by Nick Davis/Awesome Machine.
The lead single to INTERESTING TIMES GANG's The Spirit Of Science Fiction, "If You Don't Wanna Play," is now streaming via Pax Aeternum at THIS LOCATION where preorders are available.
Pax Aeternum will release the album on November 18th. Watch for additional audio previews from the record to be issued over the days ahead.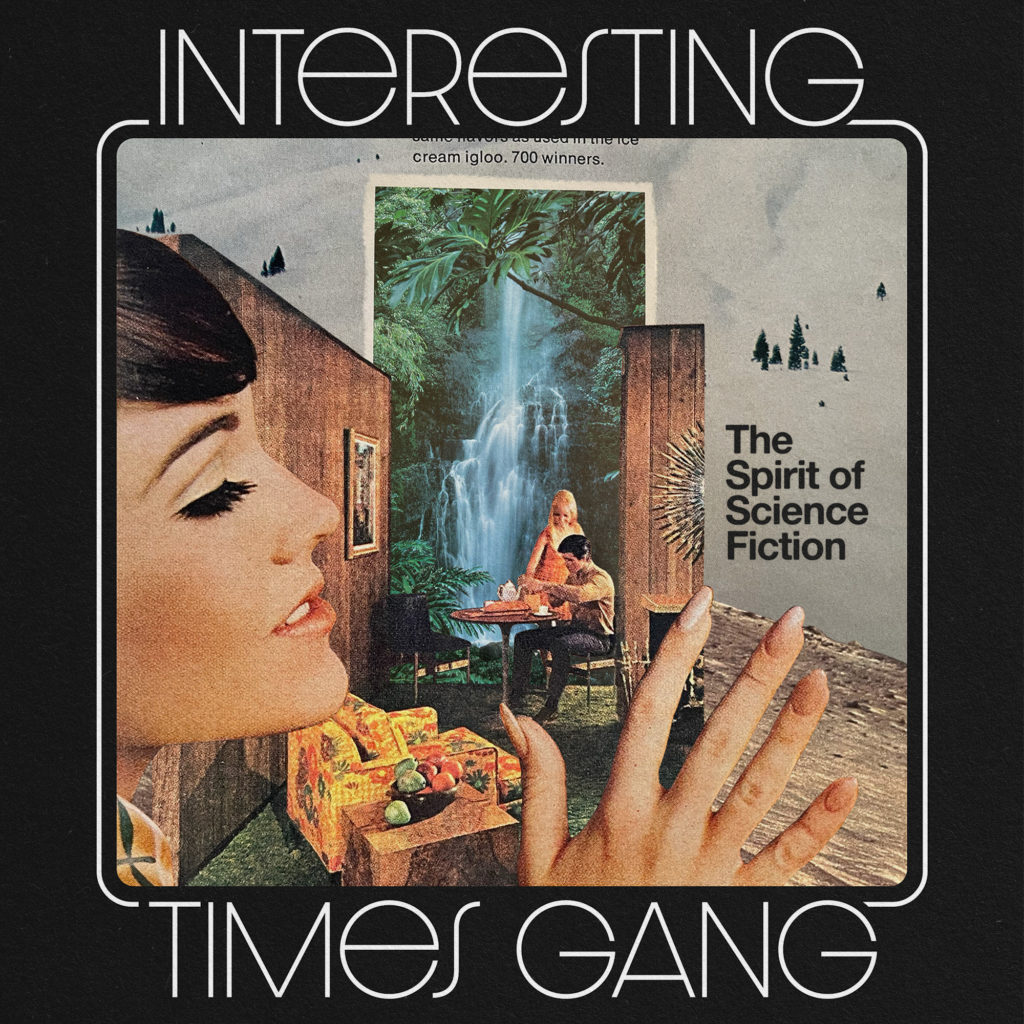 The Spirit Of Science Fiction Track Listing:
1. Lago Agrio
2. If You Don't Wanna Play
3. K Complex
4. The Name Implies
5. Street Process
6. The Sleeping Giant
7. Rashomon
8. Black Tactics
9. Here We Go
10. Good And Evil
11. Orphan Asylum
12. Big Green
13. No Shade
https://itgang.bandcamp.com
https://www.instagram.com/morbidkales
https://www.facebook.com/paxaeternumdigital
https://www.instagram.com/paxaeternum
https://twitter.com/pax_aeternum
https://paxaeternum.bandcamp.com