photos by Rachel Z Photography
As Pax Aeternum prepares to release INTERESTING TIMES GANG's sixth full-length, The Spirit Of Science Fiction, this Friday, Echoes And Dust is hosting an exclusive advance stream of the record alongside an interview with the act's founder.
INTERESTING TIMES GANG is the prolific solo project of Ian Miller. While he's widely known as the bassist for Kowloon Walled City, Less Art, Redemption 87, or Skankin' Pickle, ITG is the bedroom beats project he started during the Covid-19 pandemic.
The Spirit Of Science Fiction contains thirteen instrumental compositions ranging from downtempo to breaks to big beat. Miller flips Meters and Roxy Music samples but pairs them with breaks from unlikely sources — think Charlie Daniels, Misfits, and the Move — evoking comparisons to the Bomb Squad, Chemical Brothers, and Dilla. You can easily picture the songs on The Spirit Of Science Fiction soundtracking an indie flick or a study session, but it's also got club bangers on deck. It's certainly not like any other electronic album you're likely to hear this year. Its defiance of categorization may make it a hard sell for some, but that's also what makes it so compelling. Let The Spirit move you.
The Spirit Of Science Fiction was performed, recorded, and mixed by Ian Miller, and completed with cover art by Nick Davis/Awesome Machine.
With their advance stream and feature with Miller on The Spirit Of Science Fiction, Echoes And Dust writes, "…The Spirit Of Science Fiction features all manner of beat laden goodness with a heady mix of samples."
Listen to INTERESTING TIMES GANG's The Spirit Of Science Fiction in its entirety first only through Echoes And Dust's in-depth feature RIGHT HERE.
Pax Aeternum will release The Spirit Of Science Fiction this Fridaey, November 18th. Find preorders at Bandcamp HERE.
Watch for further updates on the project to post over the weeks ahead.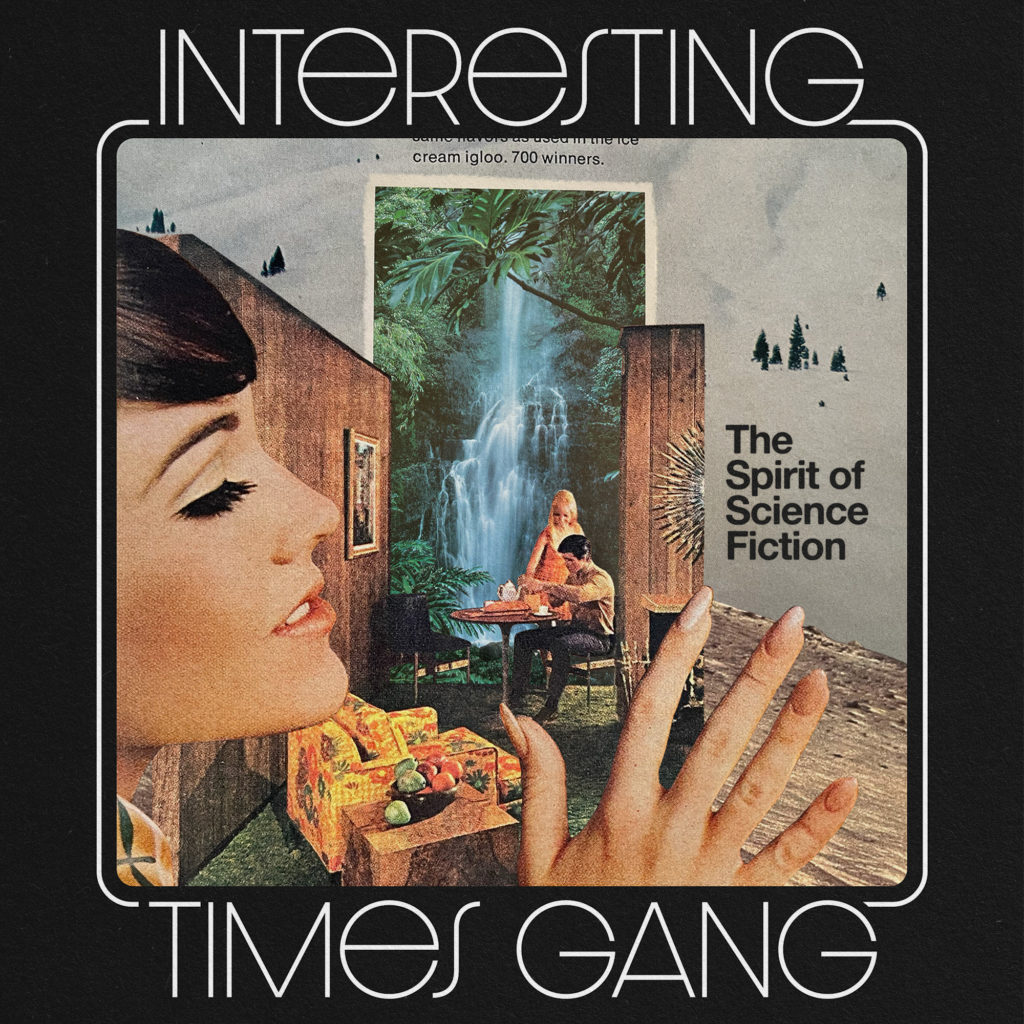 https://itgang.bandcamp.com
https://www.instagram.com/morbidkales
https://www.facebook.com/paxaeternumdigital
https://www.instagram.com/paxaeternum
https://twitter.com/pax_aeternum
https://paxaeternum.bandcamp.com