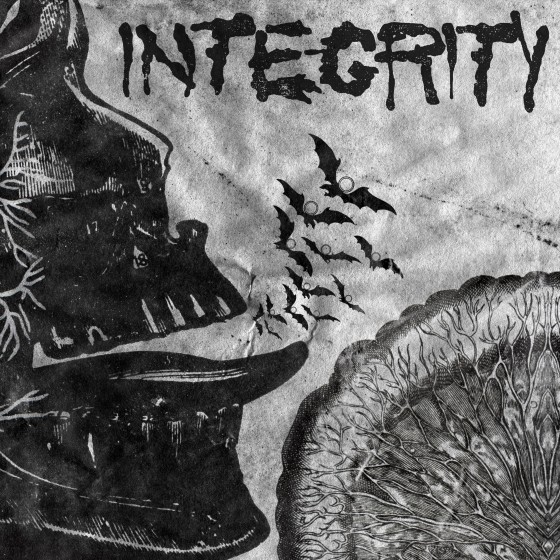 As the villainous INTEGRITY prepares to release the band's tenth LP, Suicide Black Snake, another new track has uncoiled today via Pitchfork.
While the band's vast catalog of albums, EPs and 7″ releases have continually shown new sides to the act's sound, the intense Suicide Black Snake shows some of the most extreme musical progressions in INTEGRITY's intense lineage. While the band's characteristic mournfully harmonized guitar style huge metal solos are apparent, the album's seventh and longest track "There Ain't No Living In Life" boasts classic blues-ridden and even Southern American rock elements which infiltrate the endtime INTEGRITY message in a unique style of apocalyptic sorrow, fusing undistorted guitars, somber spoken word passages and even harmonica into a crushing and epic culmination.
The third track from Suicide Black Snake, the crushing "Beasts As Gods," was released via A389 Records' 2013 edition of their annual mixtape downloadable HERE.
Suicide Black Snake sees worldwide release June 11th, the vinyl pressing via A389 Recordings and the CD with Magic Bullet Records. INTEGRITY will embark on an extensive tour leading up to and through the album's release, starting with a one-off in Hartford, Connecticut May 23rd alongside Overcast. The next two days will take the band's wrath to our northern allies to the first time ever as the A389 Canadian Invasion slams Montreal and Toronto with support from Homewrecker and Ilsa. Directly following the Canadian Invasion INTEGRITY will take part in the annual Maryland Deathfest in Baltimore, followed by a brutal tour through the Southeast states with Gehenna and Full Of Hell as the three acts trek to Chaos In Tejas 2013. A massive European festival assault will consume the end of July and much of August including multiple festival performances.
Further sermons on the coming of Suicide Black Snake should be expected over the coming months, along with additional INTEGRITY live actions.
INTEGRITY Suicide Black Snake World Tour:
5/23/2013 The Webster – Hartford, CT w/Overcast * new location!
5/24/2013 Foufounes – Montreal, QC (A389 Canadian Invasion)
5/25/2013 Wrongbar – Toronto, ON (A389 Canadian Invasion)
5/26/2013 Maryland Death Fest – Baltimore, MD
5/27/2013 Kingdom – Richmond, VA w/ Gehenna, Full Of Hell
5/28/2013 Motorco Music Hall – Durham, NC w/ Gehenna, Full Of Hell
5/29/2013 The End – Nashville, TN w/ Gehenna, Full Of Hell
5/30/2013 Siberia – New Orleans, LA w/ Gehenna, Full Of Hell
6/01/2013 Chaos In Tejas – Austin, TX
7/26/2013 Druckluft – Oberhausen, Germany
7/27/2013 Vlamrock Festival – AS, Belgium
7/28/2013 Le Pub – Port, UK
7/29/2013 Wharf Chambers – Leeds, UK
7/30/2013 Fiber – Dublin, Ireland
7/31/2013 Trillians – Newcastle, UK
8/01/2013 Underworld – London, UK
8/02/2013 Resurrection Festival – Viveiro, Spain
8/03/2013 New Noise – Karlsruhe, Germany
8/04/2013 Péniche Alternat – Paris, France
8/05/2013 Les Combustibles – Toulouse, France
8/06/2013 TBA – Bordeaux, France
8/07/2013 Le Korigan – Luynes/Aix en Provence, France
8/08/2013 Magnolia Club – Milano, Italy
8/09/2013 Freakout Club – Bologna, Italy
8/10/2013 Mostovna – Nova Goricia, Slovenia
8/16/2013 Voice Of Art Festival – Hohenstein, Germany
8/17/2013 Days Of Fury Fest – Fredericia, Denmark
8/18/2013 Innocent – Hengelo, Netherlands
8/19/2013 Bei Chez Heinz – Hannover, Germany
8/20/2013 Cassiopeia – Berlin, Germany
8/21/2013 Headcrash – Hamburg, Germany
8/22/2013 Bunker Festival – Oslo, Norway
8/23/2013 L' Orient – Linkoping, Sweden
Beyond an indisputable history as being an ultra brutal live act and basically being the most metal act associated with the top reigning champion acts of the 90s hardcore/metal scene, INTEGRITY has morphed into more of a musical entity, releasing countless splits and limited vinyl releases, taking back rights to seminal albums from the band's discography and re-releasing them in proper formats, constantly enshrouded in bleak end-time/anti-life propaganda. Over time, creator Dwid Hellion has stripped the once quintet down to the bare essentials, having written and recorded solely with Robert Orr alone for the past five years, the visual and musical dimensions of INTEGRITY have grown fathoms more expansive, culminating into the most diverse album in the band's storied existence with Suicide Black Snake.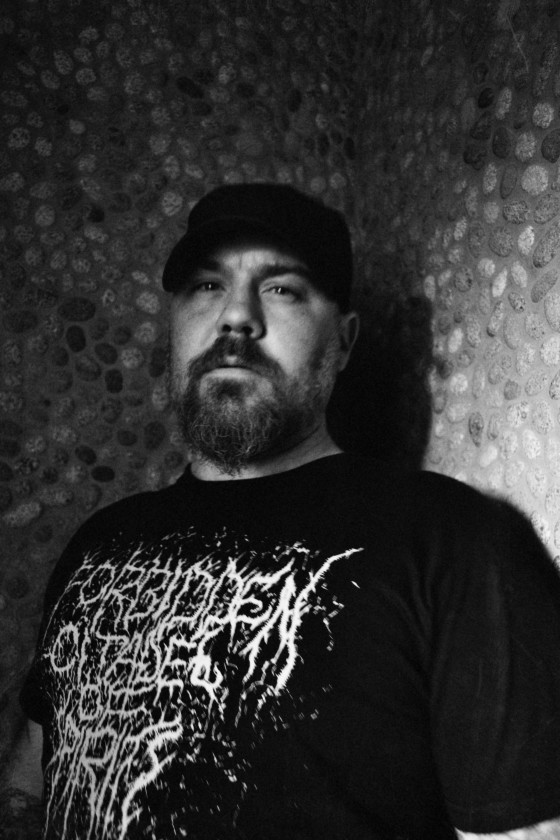 https://www.facebook.com/INTEGRITY.HT
http://www.holyterror.com
http://www.a389records.com
https://www.facebook.com/a389recordings
https://twitter.com/a389recordings
http://www.magicbulletrecords.com
http://www.facebook.com/magicbulletrecords
http://www.twitter.com/magicbulletrecs