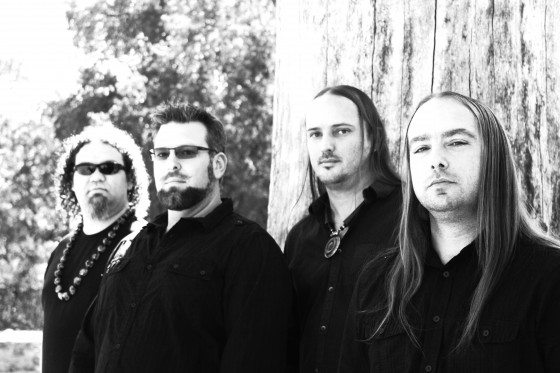 A Fair Dream Gone Mad, the debut album from Sacramento, California-based dark/progressive quartet, IN THE SILENCE — initially confirmed for official release via Sensory Records this month — has been moved back several weeks. Due to a manufacturing mishap, the final product has been delayed, and the record will now be in stores for its new street date, Tuesday, May 7th.
Musically comparable to the emotional output of Katatonia, Porcupine Tree and Opeth but boasting a more progressive nature than said acts, IN THE SILENCE surges with incredibly moving riffs and otherworldly atmospheres, boasting a huge mid-tone clean vocal performance atop a thunderous display of technical metal percussion. A Fair Dream Gone Mad's forty-five minute lifespan possesses massive, pristine production, further magnifying the band's skilled approach. The band self-released the album in two very limited runs, and when both pressings were immediately vanquished, they decided it was time for the album to have an official release. Sensory Records, a division of The Laser's Edge, will give A Fair Dream Gone Mad the proper worldwide distribution and attention it deserves, with updated digipak and digital download versions coming in early May. Preview several songs from the album and more AT THIS LOCATION.
IN THE SILENCE will tour in support of A Fair Dream Gone Mad throughout the year, including a performance at the massive annual ProgPower USA XIV festival in Atlanta, Georgia, where they'll share the stage with Circle II Circle, Rhapsody, Wolverine, Soilwork, Shadow Gallery, Wolf, Circus Maximus, Armored Saint and more.
http://www.inthesilence.net
http://inthesilence.bandcamp.com
http://www.facebook.com/inthesilence
http://www.reverbnation.com/inthesilence
http://www.lasersedgegroup.com
https://www.facebook.com/TheLasersEdge