"…an inspiring work that sets the standard for heavy music in 2017." — The Sludgelord
This Friday, Denver doom duo IN THE COMPANY OF SERPENTS will unveil their stunning new studio offering, Ain-Soph Aur. In advance of its release, BrooklynVegan is currently streaming the record before you can buy it championing the band's "towering sludge riffs, vocal-cord-shredding roars, and somber brooding atmospheres."
Hear Ain-Soph Aur courtesy of BrooklynVegan at THIS LOCATION.
The six-track Ain-Soph Aur takes its name from the three veils of negative existence which precede the manifestation of the material universe in the philosophy of Hermetic Qabalah, a Western esoteric tradition involving mysticism and the occult. The phrase translates to "Limitless Light," and is emblematic of the Qabalistic concepts which are central to the record.
Preorders are available at the band's official Bandcamp page at THIS LOCATION.
Ain-Soph Aur was captured at Flatline Audio in Denver by Dave Otero (Cattle Decapitation, Khemmis, Cephalic Carnage) and will see independent release on March 10th, 2017 on digital and vinyl formats. The standard edition features a white-on-white outer sleeve with a die-cut stencil of the IN THE COMPANY OF SERPENTS cross icon cut away to reveal key parts of the stark Mike Lawrence-designed cover art. The deluxe version of Ain-Soph Aur comes with two patches and two enamel pins of the A-side/B-side labels and a hand-printed block print.
Outlaws Of The Sun accurately calls Ain-Soph Aur, "…devastating from beginning to end…" Echoing Magazine crowns it, "…one of the heaviest albums of the year." Marquee Magazine observes, "As doom metal goes, Ain-Soph Aur is downright meditative at times, but the real magic is that in certain spots it manages to be that when they're playing their quietest pieces as well as when they're at their most demonic." Nerdist notes of the track "Limitless Light" specifically, "…a twelve-minute journey through bleak and tortured territory… reminiscent of Kowloon Walled City and early Neurosis. The band's name sounds like a short story from H.P. Lovecraft, which is fitting given their big, mythological sound. IN THE COMPANY OF SERPENTS is tightly formed… everything is carefully structured and in delivered. Plus, they have some of seriously killer guitar tones. Just listen to that 1:17 mark when everything kicks in. It's huge." The Sludgelord writes, "Ain-Soph Aur is a heavy experience on all levels. The band have dialed back the volume and slowed the tempo from previous releases which has unexpectedly resulted in increased impact. This album is a towering achievement from IN THE COMPANY OF SERPENTS," further lauding, "a fine addition to an already distinguished discography and an inspiring work that sets the standard for heavy music in 2017."
IN THE COMPANY OF SERPENTS will play a special record release show on March 31st at the Bluebird Theater with additional rituals to be announced in the coming weeks.
IN THE COMPANY OF SERPENTS:
3/31/2017 Bluebird Theater – Denver, CO w/ Dreadnought, Echo Beds, 908 [tickets]
IN THE COMPANY OF SERPENTS traffics in sonic catharsis. Their music inhabits the strange fringes between sludge metal and sprawling Spaghetti Western scores, constantly striving for visceral power and raw intensity, contrasted with eerie, spare instrumental passages. Founded in 2011, the Denver-based duo consists of Grant Netzorg on vocals and guitars and Joseph Weller Meyer on drums. Ain-Soph Aur serves as the follow-up to the band's critically-lauded Merging In Light EP, issued in the closing weeks of 2014.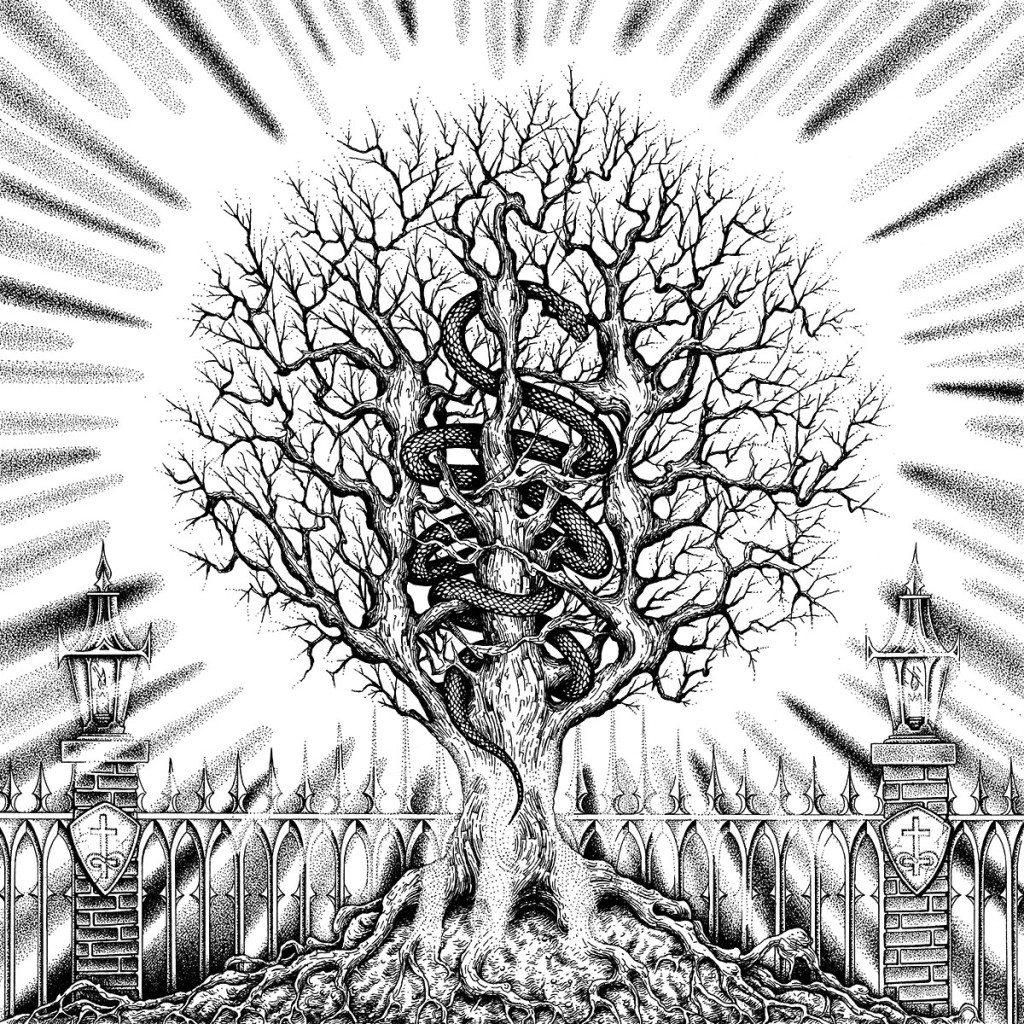 http://www.facebook.com/InTheCompanyOfSerpents
http://www.inthecompanyofserpentsdoom.bandcamp.com