Abyssal Gods is the imminent new long player from New York City experimental black metal heathens, IMPERIAL TRIUMPHANT. Slated to pollute the lands next month via Italy-based Aural Music's Code666 imprint, the band's second full-length was tracked at Solitude Studios in Pennsylvania and Amy Mills Studios (Couch Slut, Epistasis) in New York , mixed and mastered by Colin Marston (Gorguts, Krallice, Nader Sadek, Atheist, Origin etc.) at Menegroth, The Thousand Caves in New York and boasts the apocalyptic cover craftings of Andrew Tremblay (Deadbots, Downlow'd, Deathface etc.). Focused on urban decay and the impending extinction of mankind, IMPERIAL TRIUMPHANT's Abyssal Gods boasts ten traumatic psalms of strategically-composed black-addled mayhem bedecked in angular riff invasions, bestial vocal tirades, dissonant atmospheres and an overall air of disease, dread and looming disaster.
In advance of its unveiling, today No Clean Singing spews forth sixth movement, the haunting "Krokodil," sung entirely in Russian, for public devastation, noting, "Instead of pummeling you into the grave like a lot of Abyssal Gods, 'Krokodil' esoterically floats like a ghost underwater, an oceanic burial ceremony compounded by a multiplicity of layers and echoing a kind of trippy bewilderment. To add some further spunk to the already warped palette, the band incorporate a creepy inverted Russian Orthodox style chant written by vocalist, guitarist, and composer Ilya Goddessraper. This ethereal yet dense nightmare-scape is further embellished by female choral chants provided by Bloody Panda's Yoshiko Ohara as well as male choral vocals by RK Halvørson."
Elaborates the band, "This tracks is unique to the album. Essentially it's a Russian doom song meant to emulate the effects of desomorphine — the street name being krokodil. The side effects of this drug cause the skin to become leathery like a crocodile's. Rotting of the flesh is also common in longtime users. Lyrically I chose a Russian poem by Nikolay Nekrasov called 'I Shall Soon Fall Prey To Rot.' The piece is sung entirely in Russian. The track is a journey of psychedelia and desperation that ends with complete collapse."
Misery awaits, courtesy of No Clean Singing, at THIS LOCATION.
And you can still sample apocalyptic third cut, "Dead Heaven," at Decibel at THIS LOCATION.
IMPERIAL TRIUMPHANT will bring their infernal psalms to the stage alongside Canadian black metal heathens, Thantifaxath, on a near-two-week run of live incursions this Spring. The march will begin at Saint Vitus Bar in Brooklyn, New York and march through ten cities, the tour coming to close at Baltimore at the Maryland Deathfest. The band will also play a one off show at The Acheron in Brooklyn, New York later this week with additional live debauchery to be announced in the weeks to come.
IMPERIAL TRIUMPHANT:
2/20/2015 The Acheron – Brooklyn, NY w/ Mountain God, Hercyn [info]
w/ Thantifaxath:
5/10/2015 Saint Vitus Bar – Brooklyn, NY
5/11/2015 Rockin Buffalo Saloon – Buffalo, NY
5/13/2015 Quarters – Milwaukee, WI
5/14/2015 5th Quarter Lounge – Indianapolis, IN
5/16/2015 TBA – Pittsburgh, PA
5/15/2015 Live Wire Lounge – Chicago, IL
5/17/2015 Carabar – Columbus, OH
5/19/2015 TBA – Knoxville, TN
5/20/2015 The Earl – Atlanta, GA
5/21/2015 The Brass Mug – Tampa, FL
5/24/2015 Maryland Death Fest – Baltimore, MD
IMPERIAL TRIUMPHANT has been orchestrating vanguard black metal since 2005. Citing an eclectic palette of influences that includes everything from Deathspell Omega to Polish post-serialism composer Krzysztof Penderecki, the band features members of investigational death metal contortionists, Pyrrhon as well as instrumental rock collective Secret Chiefs 3 and New York death metal legion Malignancy
Abyssal Gods will be released in North America on March 10th, 2015 via Aural Music/Code666. Preorder your copy today at THIS LOCATION.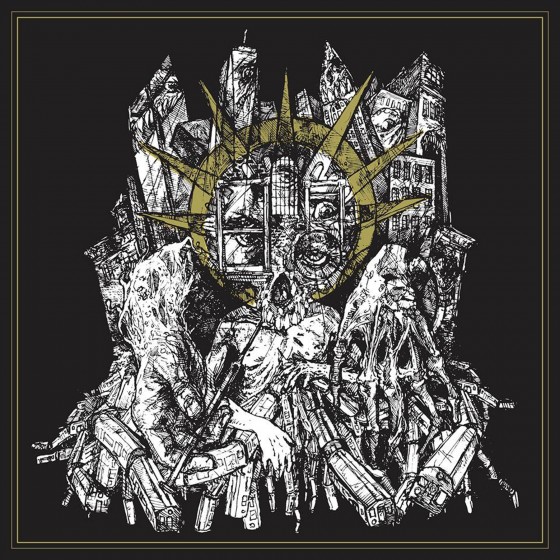 http://www.facebook.com/imperialtriumphant
http://www.auralmusic.com