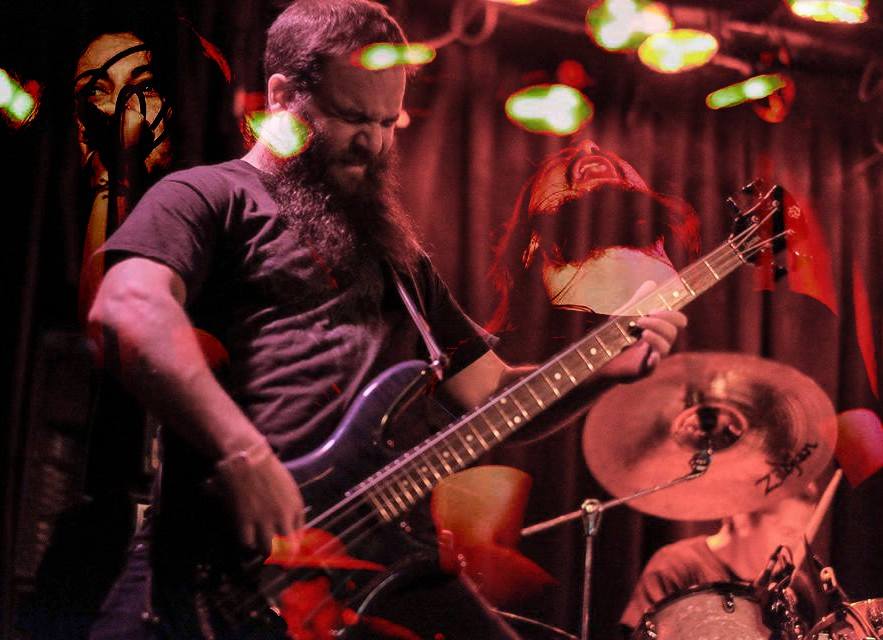 "This shit makes me feel like I am about to get run over by a 1000 elephants. Just as catastrophe is about to strike, I am dragged down into some Lovecraftian depiction of Nyarlathotep's chaos, and each note sounds like I am going to be stabbed by a spear. This is IMMORTAL BIRD." — New Noise Magazine
Blackened death grind unit IMMORTAL BIRD will bring their surly odes overseas for a European live takeover later this month. Set to begin October 21st and level fifteen cities through November 4th, the journey marks the band's first time ever performing in European territory. The band will be joined by French grindcore maniacs Moshpig. See all confirmed dates below.
"It's our first time touring Europe," says vocalist Rae Amitay. "We're going out with a super intense and fun French grindcore band, Moshpig, hitting four countries in two weeks, and a couple of the highlights will be the Damnation Prefest in Leeds and Bilbao Deathfest in Spain with Sete Star Sept, Pulmonary Fibrosis, Internal Suffering, and a bunch more. Very stoked to get out of the US for a minute!"
Check out live footage of the band playing Saint Vitus Bar in Brooklyn, New York earlier this year below.
IMMORTAL BIRD w/ Moshpig:
10/21/2017 Excalibur – Reims, FR
10/22/2017 Riveter – Nancy, FR
10/23/2017 Epplehaus – Tübingen, DE
10/24/2017 La Comedia – Montreuil, FR
10/25/2017 Le Dock – Grenoble, FR
10/26/2017 Les Pavillons Sauvages – Toulouse, FR
10/27/2017 Bilbao Deathfest – Bilbao, ES
10/28/2017 La Scene Michelet – Nantes, FR
10/29/2017 O'Flaherty's Pub – Lorient, FR
10/30/2017 Bar Live – Roubaix, FR
10/31/2017 The Dev – London, UK
11/01/2017 The Alma Inn – Bolton, UK
11/02/2017 Trillians Rockbar – Newcastle, UK
11/03/2017 Damnation Prefest – Leeds, UK
11/04/2017 The Golden Fleece – Nottingham, UK
IMMORTAL BIRD continues to tour in support of their critically-adored Empress/Abscess full-length, released in 2016 via a collaborative effort with Broken Limbs Recordings (vinyl/cassette) and the band's own Manatee Rampage Recordings (CD/digital). , Empress/Abscess was tracked by Pete Grossmann (Weekend Nachos, Harms Way, Dead In The Dirt) at Bricktop Recording in Chicago, Illinois and mixed and mastered by Colin Marston (Gorguts, Krallice, Nader Sadek, Atheist, Origin etc.) at Menegroth, The Thousand Caves in Queens, New York, and continues to traumatize the ears of fans and critics globally.
Empress/Abscess is available now on vinyl and cassette HERE and on CD and digitally HERE.
"…fiercely aggressive yet surprisingly accessible…" – Blurt Online
"…there is some serious venom in this music…" – Bearded Gentleman
"IMMORTAL BIRD songs burn directly into your ear and stay there…" — Metal Bandcamp
"…a densely layered meditation on anger and abuse, and an equally challenging collage of extreme music sub-genres." – Invisible Oranges
"…snappy and awash in character… A debut to be proud of…" — Angry Metal Guy
"…a raging slab of sludgy blackened deathgrind that signals another step forward towards potential greatness in years to come." — Teeth Of The Divine
"…thoroughly engrossing from start to finish, Empress/Abscess is an impressive display of genre-mashing that others simply dream of attaining…" – Dead Rhetoric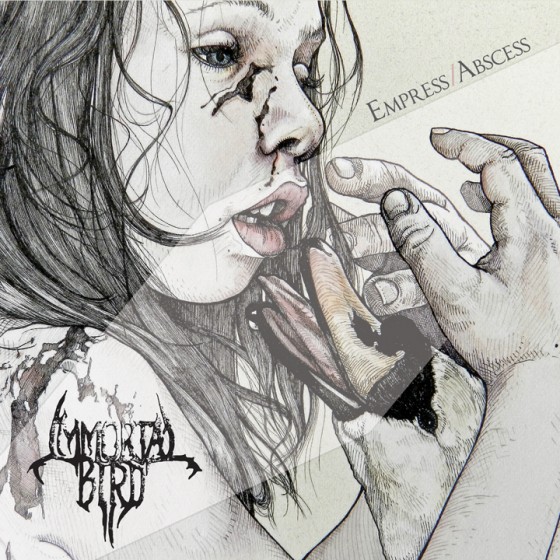 http://www.facebook.com/immortalbirdband
http://www.facebook.com/brokenlimbs