Washington, D.C. doom bringers ILSA will host a Gimme Metal guest DJ special Tuesday, December 22nd at 11:00am EST / 8:00am PST. Drummer Joshua Brettell will be typing along in the live chat with listeners.
Don't miss it! Visit http://www.gimmemetal.com.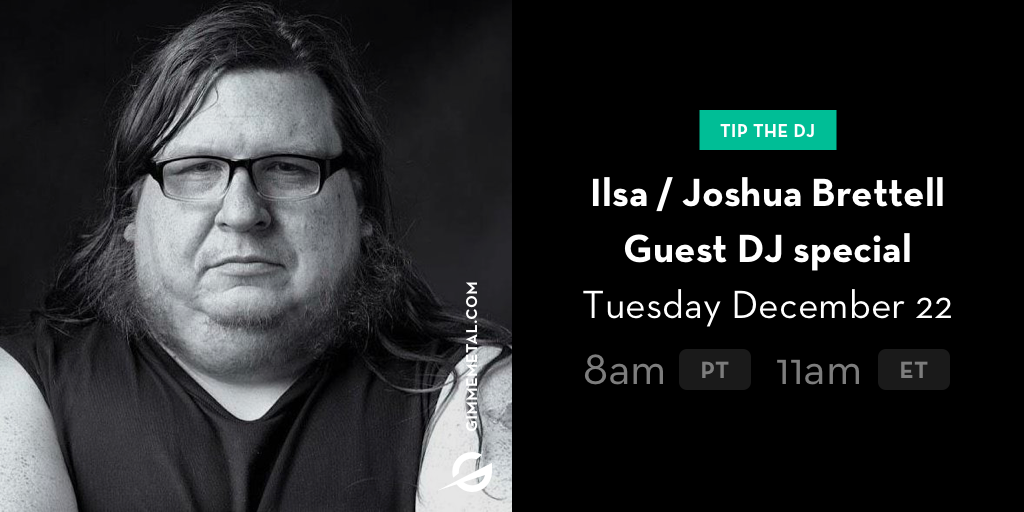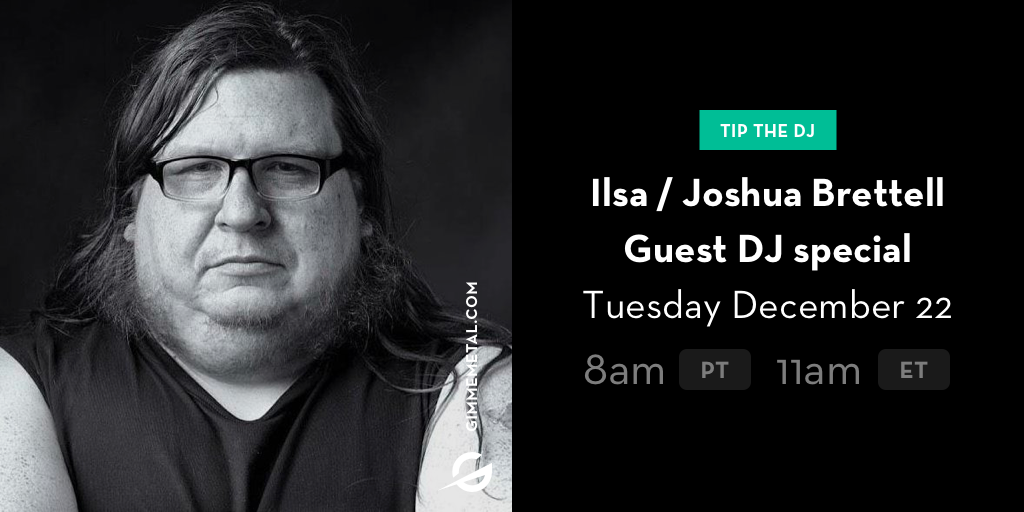 ILSA unleashed their punishing new album, Preyer, via Relapse Records last month. Recorded as the world shuttered away in 2020, on Preyer the band harnessed the fears and uncertainties of troubled times and used these as driving forces for their unnerving metal's raw, chaotic, and whipping intensity. The result is a new full-length that delivers overdoses of crushing doom and menacing death metal.
View the band's recently issued video for "Shibboleth" HERE.
Preyer is available on CD, LP, and digital formats. For physical orders, go to THIS LOCATION. Find digital downloads and streaming services HERE.
The ghost of the Satanic murderer Sean Sellers still haunts ILSA. The notorious killer was the first and remains the only person executed in the U.S. for a crime committed under the age of seventeen since the reinstatement of the death penalty in 1976. "These songs were written with his life in mind," the band states. "Sean's story is an exploitative intersection of religious, media, and state authority, culminating in his 1999 execution for murders committed in a state of self-described 'Demonic Possession.'"
But make no mistake, Preyer is not simply a narrative or concept album. Remaining true to ILSA's punk ethos, Preyer serves as a cathartic condemnation of a Christo-fascist society, a corrupt class dimension, and the evil cruelty behind it all. "Preyer is a wringing of these themes for the sweat and stink. Power's destructive force, love, and other extremist positions, religious fanaticism, depression and mental illness, social order, and control." In the midst of the darkness that continues to take hold, ILSA remain observant and pull no punches. With tracks such as "Poor Devil," "Shibboleth," and the album's title track, the band has released one of the year's most vicious offerings from the underground.
"ILSA is often dropped into the sludge metal camp, and while those doom elements are certainly apparent in their tempo and songwriting, when it comes down to brass tacks, they're simply one of the best death metal bands going… Preyer leans into that trademark bludgeoning rumble. While their approach may be muddied by their allegiance to punk rock, in tone, in tenor, and in lethal potential, Preyer could just as well have come crawling out of Stockholm in the mid-1990s than the D.C. suburbs in 2020." – Pitchfork
"Ripping, burning, and pissing on a page out of Church Of Misery, equally sludge and doom-drunk ILSA pull back the tarp on their own harrowing splatter platter in Preyer… Orion Peter's tortured shriek lays in unmistakable spirit possession…" – Decibel Magazine
"…a sludge-infused sonic can of filth… They take all d-tuned genres and morph them into a putrid audio tapestry that weaves everything from d-beat to blues to rock 'n' roll into the fabric of their songs… ILSA's songs are caustic storms of hate…" – Cvlt Nation
"…as heavy as a slab of bricks, but all that evil and abrasion is balanced out by some seriously melodic riffage. Sludge fans are not gonna wanna miss this one…" – BrooklynVegan
"ILSA speak heavy truths to power just as successfully as they lay down colossally heavy riffs." – Chicago Reader
"ILSA has frightened the metal scene since 2008, they have improved their unique blend of crust, sludge and death metal to a new level on the last records, straining the musical conception to unknowable heights and muddying it in the darkest principles of human flaws. So Preyer isn't just the technically skillful and compositionally strong record, it is also emotionally insightful and intricately exalted piece of art." – Antichrist Magazine
"…the guitars deliver a brutally simple blend of mass-driven power and hefty hooks, no matter whether they're grinding you down with a glacially-paced section of pure doomery or galloping all over your face with bar after bar of rabid intensity, while the drums keep time with ominous, oppressive accuracy (but aren't afraid to cut loose when the song calls for it), and the buzzing, brooding bass-lines prowl around the murky edges like some insatiable, intangible beast.." – No Clean Singing
http://www.facebook.com/ILSADC
http://www.instagram.com/ilsadoom
http://www.twitter.com/Ilsa_DC
http://www.relapse.com
http://www.instagram.com/relapserecords/
http://www.facebook.com/RelapseRecords
http://www.twitter.com/RelapseRecords