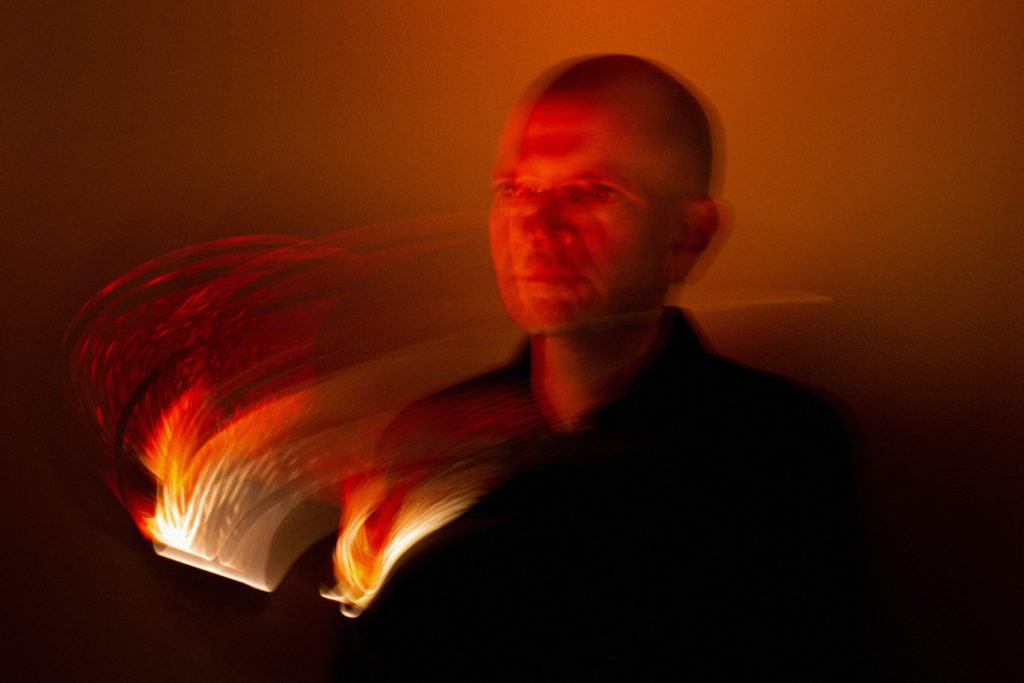 In celebration of Record Store Day 2021, June 12th, IIVII's previously released Obsidian EP will get its first ever release on vinyl via Belgium's Consouling Sounds.
Led by Josh Graham — visual artist, multi- instrumentalist, and electro-acoustic composer best known for his work with Neurosis, Red Sparowes, Battle Of Mice, and A Storm Of Light — IIVII embodies everything Consouling Sounds stands for. Graham focuses on enigmatic cinematic atmospheres, exploring elements of electronica, classical, ambient, drone, and vaporwave that ultimately culminate to a fully immersive listening experience.
Initially released on CD in 2019 via Consouling Sounds, Obsidian leaves behind the science fiction themes of IIVII's first two full length albums and instead explores and reworks Graham's original score for the behind-the-scenes documentary, Mother! The Downward Spiral, which details the making of Darren Aronofsky's film, Mother!. Where IIVII has previously been a synth and midi-project, Obsidian takes on a more organic approach with the inclusion of more traditional instruments. IIVII here has respawned thematically as well, shifting more towards a dystopian nightmare laced with societal criticisms around the fringes giving his art and music another layer of urgency.
In conjunction with the release of Obsidian, Consouling Sounds will host a special pre-recorded IIVII livestream at www.deconsole.be. The event is FREE! RSVP at THIS LOCATION.
This year's Record Store Day will be all about the world of IIVII. A perfect moment to redeem what was cancelled by Covid. A time to sit down, look, and listen. You're invited to join in this extraordinary universe.
Obsidian Track Listing:
1. Octagone
2. Meridian Passage
3. Destructed Salvation
4. MineBlackHeart
5. The Body Compels
"… [a] transcendental sonic portal…" — Cvlt Nation
"Obsidian demands the listener's attention…[it] is impossible to ignore. As such, it provides a haunting soundtrack to your day – or night – for its full thirty-four minutes, and leaves its mark long after it has finished. Embrace it." – Echoes And Dust
http://resonantiivii.com
http://www.facebook.com/resonantiivii
http://www.instagram.com/theboilingsea
http://twitter.com/theboilingsea
http://www.deconsole.be/
http://consouling.be/
http://www.facebook.com/ConsoulingSounds
http://twitter.com/consouling
http://www.instagram.com/consouling