With the North American release of IHSAHN's fifth solo offering, Das Seelenbrechen, now less than two weeks away, today mammoth metal gateway, Loudwire, offers up an exclusive premiere of sixth track, "Tacit."
Recorded at his own studio in Norway in collaboration with drummer Tobias Ornes Anderson (Leprous), IHSAHN's Das Seelenbrechen takes its name from Nietzche's famed Human, All Too Human: A Book of Free Spirits and courageously eschews traditional metal instrumentation in favor of a limitless textural landscape that evokes the freewheeling spirit of artists like Diamanda Galas, Scott Walker, and John Zorn. A daring and exploratory recording that is a musical contrast to the progressive shades and saxophone augmentations of the former Emperor vocalist/guitarist's previous two albums (2009's After and 2011's Eremita), Das Seelenbrechen exists in an entirely unfamiliar sonic world as IHSAHN draws upon his most esoteric influences, fully embracing the spirit of the avant-garde.
Elaborates Loudwire of the track, "the musician brings an atmospheric and dissonant feel to the song, rich with drumming that adds a great sense of solidarity to the song's controlled chaos. The dynamic piece is highly experimental as well, mixing mellow, yet grand themes with surprising leads carried by saxophone."
Peel back your ears and face the sounds of "Tacit" at THIS LOCATION.
Few artists in modern heavy music have created such an extraordinary and distinctive body of work as IHSAHN. Having refined and redefined black metal with the now legendary Emperor, Norway's foremost musical extremist has spent the last decade establishing himself as a fearless and wildly idiosyncratic solo artist.
Das Seelenbrechen will be released in North America on October 22 via Candlelight Records and will come available on CD, limited edition digibook (with expanded graphics and liner notes), and double 180-gram clear vinyl. Preorders are available HERE.
"A resolute and forward thinking release which boldly presses the agenda of its author. Das Seelenbrechen is a grotesquely wonderful creation. 9/10″ – Ghost Cult
"IHSAHN's most daring and difficult solo release… if you liked the more unconventional side of his earlier work, then this will be right up your alley." – Metal-Rules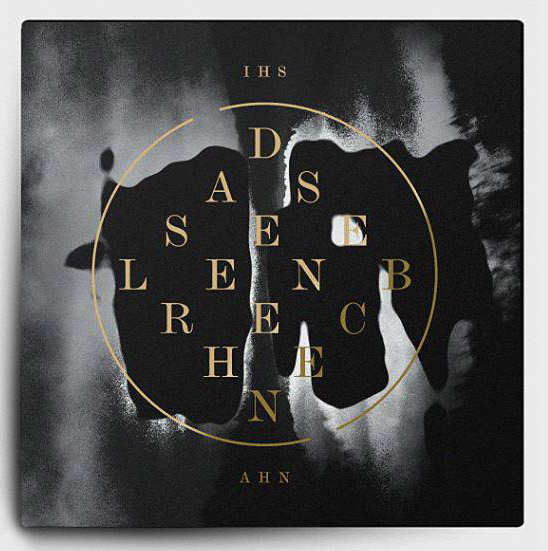 http://www.ihsahn.com
https://www.facebook.com/ihsahnmusic
http://www.candlelightrecordsusa.com