Today, IDES OF GEMINI, in cooperation with the sound sergeants at Cvlt Nation, are pleased to undrape the shimmering sounds of "Carthage." The trio's latest hymn comes by way of a two-song seven-inch featuring "Carthage" and a stunning cover of Billie Holiday's "Strange Fruit," released via Magic Bullet Records this past weekend in commemoration of Record Store Day.
The lingering tones of "Carthage" inhabit Side A. Commencing with a doomy, acoustic summoning of the spirits of a barren world, the band goes full tilt into their eclectic brand of overdriven power and command, charging onward and upward through forest and sky, dragging the doomed, sorrowful carcass of humanity itself into light. Written and recorded during Old World New Wave (Neurot/Sige) sessions, the track offers another brilliant moment in the band's beautifully evolving sound.
Issues Cvlt Nation: "'Carthage' feels like I am journeying into another dimension of time; the pounding beat laying the foundation for the haunting vocals and sweeping riffs. What leads this song more than anything is Sera Timms, sounding more powerful than ever. You know when you watch Vikings and you secretly wish you could be in their world? Well, Timms' voice against Kelly Johnston-Gibson's rhythmic drums make me imagine I'm a jarl about to lead my band on a Viking in Saxon territory."
Take in the audio alchemy of "Carthage," courtesy of Cvlt Nation at THIS LOCATION.
The Carthage/Strange Fruit seven-inch is currently available on limited black wax or clear wax HERE. Desirers of the digitals visit Magic Bullet's BandCamp page HERE or iTunes HERE.
"The IDES deliver ominous, haunting music, perfect for séances, witches covens, and backyard barbecues with the neighbourhood Goths – think Siouxsie & The Banshees (ca.Join Hands) – meets Dead Can Dance." – Soundblab.com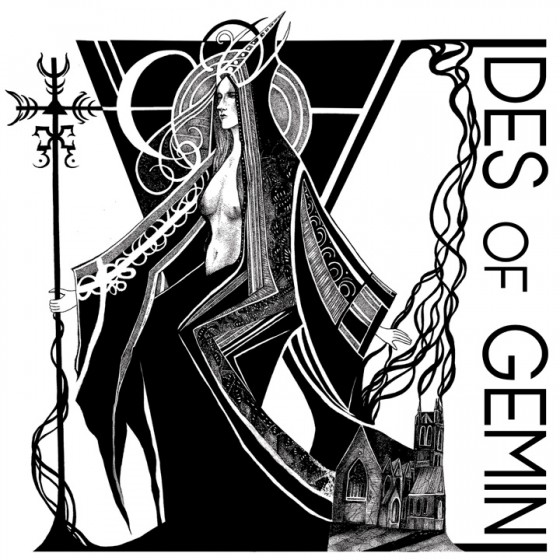 http://www.idesofgemini.blogspot.com
http://www.facebook.com/IdesofgeminI
http://www.idesofgemini.bandcamp.com
http://www.magicbulletrecords.com
http://www.facebook.com/magicbulletrecords