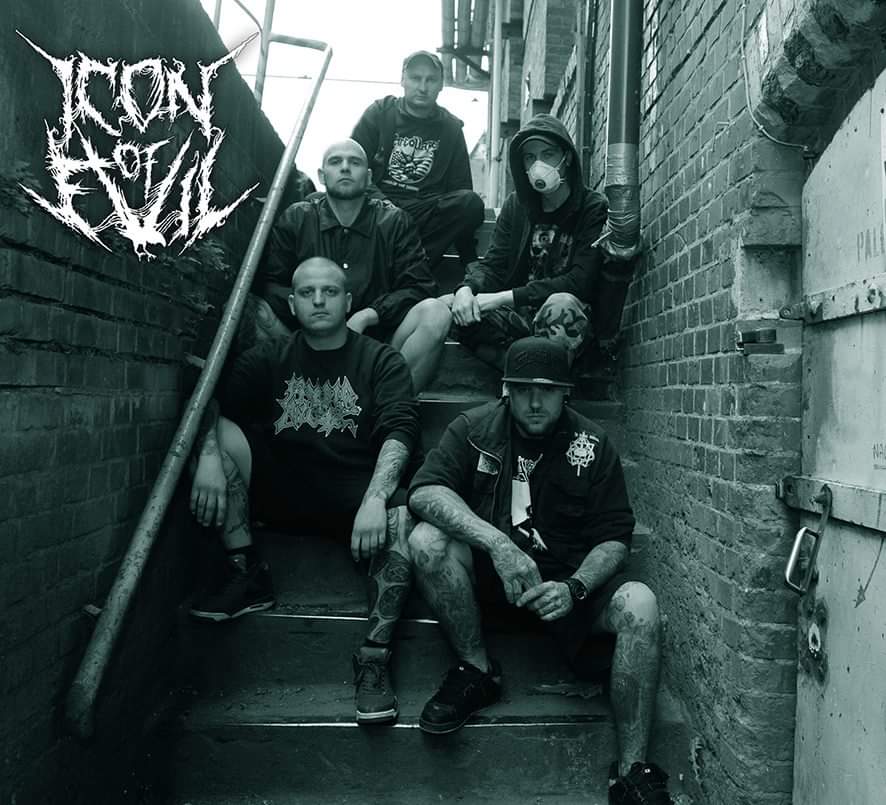 [photo by Katarzyna Pawlik]
Selfmadegod Records presents the eponymous new 7″ EP from Polish death metal outfit ICON OF EVIL.
With former and current members of Evil, Infekcja, Wojtyla, Creeping Corrupt, Poltergeist, and more in its lineup, ICON OF EVIL has delivered their brand of damaging metal since forming in 2011. Drawing comparisons to the likes of Bolt Thrower, Hail Of Bullets, Asphyx, Benediction, and Massacre, the band has issued splits with The Bold And The Beautiful and The Dead Goats in addition to their 2013-released debut album, Syfilis Mentalis.
On their eponymous EP, ICON OF EVIL offers two ultra-heavy new songs – "Ojcze Nasz" (Your Father In Heaven) and "Urojony Bóg" (The God Delusion). The band's fluid delivery of their brutal, bone-crushing death metal is focused and precise. The tracks were recorded and mixed in Soundscope Studio by Jarek Wysocki in Wroclaw, Poland.
Icon Of Evil will see release on 7″ vinyl and all digital platforms through Selfmadegod on May 1st. Watch for preorders and more to post shortly.
Icon Of Evil Track Listing:
A. Ojcze Nasz
B. Urojony Bóg
ICON OF EVIL:
Kamil Folga – guitars
PaweÅ' Folga (Folgin) – bass
Grzegorz Brzozowski (Grzelo) – drums
Łukasz MaÅ'ys (Rapidfire) – guitars
RafaÅ' Pietras (Mokry) – vocals
https://iconofevil.bandcamp.com
https://www.facebook.com/ICON.OF.EVIL.StenchMetal
https://selfmadegod.com
https://www.facebook.com/Selfmadegod
https://selfmadegod.bandcamp.com
https://www.instagram.com/selfmadegod_records
https://soundcloud.com/selfmadegodrecords
https://www.youtube.com/user/SelfmadegodRecords