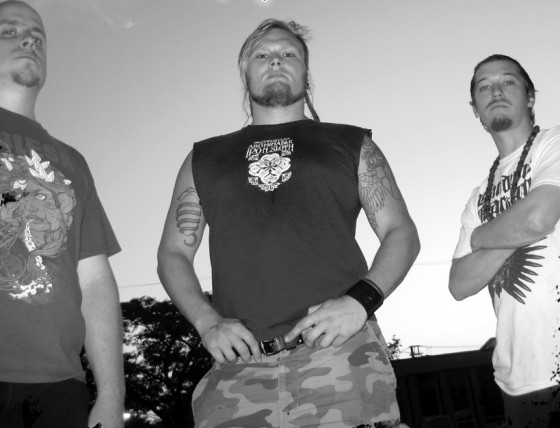 Rooted in the sprawling Chicago underground metal scene with ties to multiple internationally-notable musical and artistic forms of media, a massive composition five years in the making has finally arrived. Behold Kether, the second LP by sludge/doom hybridizing collective I KLATUS.
With the dark spirit of Chicago in mind and the mysteries of the Cosmos at heart, the all-consuming devastation achieved on Kether takes the pummeling morphing of sludge/grime/doom the I KLATUS clan has previously attained to even more warped and exploratory realms through nearly an hour of continually-engaging material in the progressive tradition of Spaceboy, Gasp, Ufomammut, Rwake, Noothgrush and YOB. The band self-describes the material as "beyondcore, sludge, and shamanistic method doom."
I KLATUS self-released the mammoth Kether in an extremely limited 2xLP version at the end of 2012, but now takes the album to an entirely broader audience with an official digital release of the album this month. The album lies in the wake of the tragic passing of I KLATUS' bassist Tariq Ali and features the artist's last recordings. The three surviving members of the collective — drummer Chris Wozniak (Lair of the Minotaur, Earthen Grave), bassist John Bomher (Yakuza, Indian) and guitarist/vocalist/visual artist Tom Denney (known for art created for Soilent Green, Kylesa, Saint Vitus, Black Cobra, Rwake, Samothrace among countless others) — have dedicated the album to Tariq's memory and pay thanks to his family members, stating that he was "a good dude on the scene here in Chicago, and was part of the best lineup of the many this band has seen." Kether also features guest contributions from Leon Del Muerte (Intronaut, Murder Construct) and Bruce Lamnot (Yakuza, Bloodiest), among others.
Experience some of this brutally mesmerizing genre-colliding beauty for yourself by way of the massive track "Portals Under The Lake" alongside a graphic visual trailer for Kether:
Kether Track Listing:
1. John of the Network
2. Flailtank
3. Chemtrails
4. Antediluvian Knowledge
5. Model Prisoner Interlude
6. Model Prisoner Revolt
7. Portals (Under the Lake)
8. Pillar of Boaz
9. Tree of the Sephirot
10. By the Coercion of Marduk
11. Karma and Forgiveness
12. Dark Commitment to the Ceaseless NON