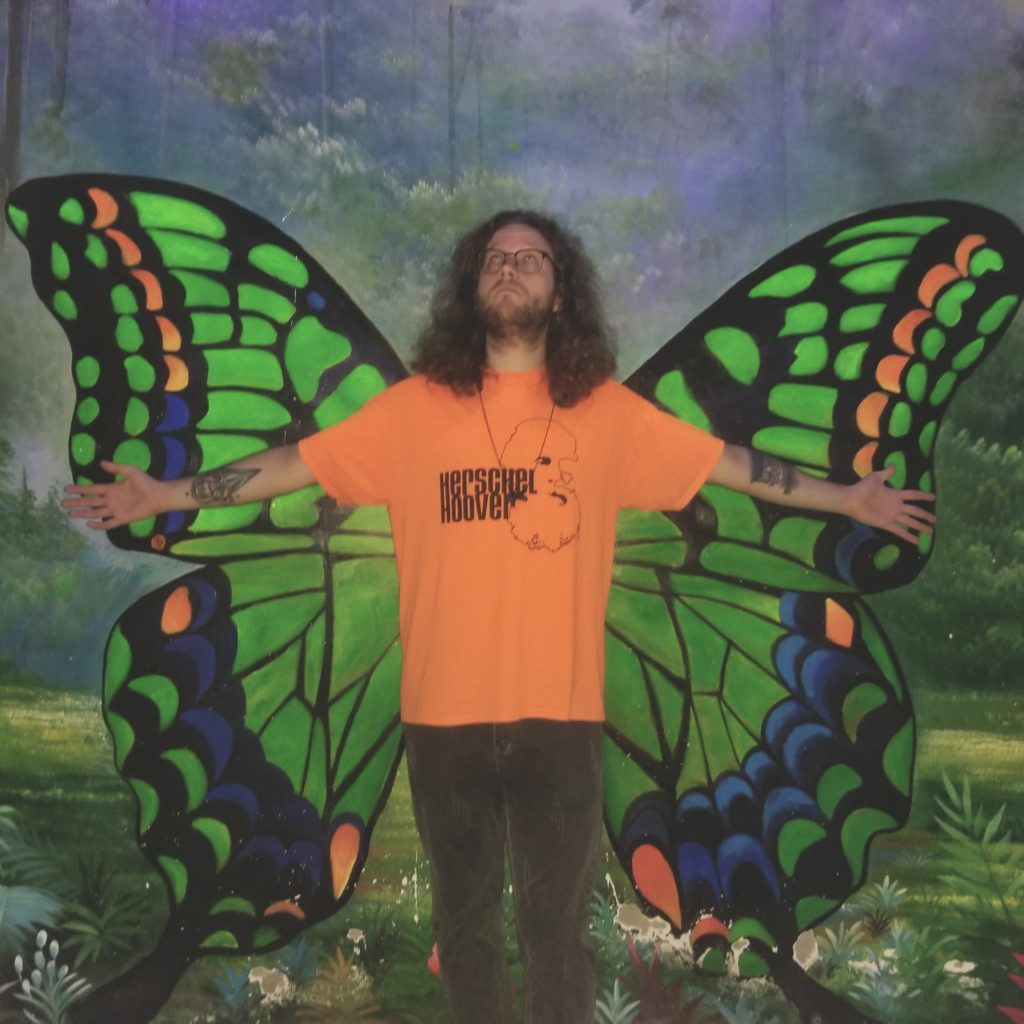 photos by Momsen
As Nefarious Industries prepares to release Part Of Being Human, the eleventh album from China-based HUMANS ETCETERA, V13 has premiered the album's second single, through a video for the song "Lovebirds."
HUMANS ETCETERA is an experimental rock outfit and passion project of China-based American singer, songwriter, and recording artist Christopher Henry. Primarily a solo endeavor, occasionally infused with collaborative performances, the music of HUMANS ETCETERA is created in the time between work with his other bands: Fuck Your Birthday, Polyphozia 怕繁杂 (both in which Henry is the singer/guitarist), and Night Tides 潮汐狩猎 (in which Henry's on drums). Beginning in 2012 as an outlet for recording experiments and songwriting, HUMANS ETCETERA continues to be an integral piece in Henry's ever-expanding musical output.
Part Of Being Human delivers eleven new songs, with Henry performing vocals, guitars, bass, keyboard, and drums for the entire album, with backing vocals from Lin Xiaoyang on the song "Lovebirds." Henry recorded and mixed the tracks in Wenzhou, China and created the cover art, after which the record was mastered by Pinggong in Yiwu, China.
The new single "Lovebirds" features haunting guest vocals by Xiaoyang, frontwoman of Wenzhou based dreampunk outfit, Night Tides 潮汐狩猎. The two met in late 2020 while performing back-to-back at a music festival on a small island in Wenzhou. After collaborating back and forth, Henry officially joined the band on drums.
Henry reveals, "'Lovebirds,' from its opening lines, 'they cut your wings off, then you're free to fly away…' is a song about the contradictions between our expectations of love and the reality of love. The song describes love's more undesirable features: loneliness, naivety, danger, uncertainty, selfishness, and violence. Belief in the purity of love creates unrealistic expectations, and pain ten-fold when those expectations are broken. After the final lines, 'you crash-land right through the table, breaking everything,' the song ends with bird sounds distorted and gated so much that they sound like agonized screams."
V13 writes, "Featuring a very retro sound reminiscent of new wave, Henry really paints a stunning picture with this new song and video, an evocative, expressive slice of electronic pop, attractive in style and genre to both younger and more middle-aged fans of the genre."
Watch HUMANS ETCETERA's "Lovebirds" video first at V13 RIGHT HERE.
Nefarious Industries will release Part Of Being Human digitally and on limited edition cassette September 30th. Find preorders where prior single "Gone" is playing HERE.
Additional info and previews of Part Of Being Human will post over the weeks ahead.
https://www.facebook.com/humansetcetera
https://humansetc.bandcamp.com
https://nefariousindustries.com
https://nefariousindustries.bandcamp.com
https://facebook.com/nefariousIndustries
https://instagram.com/nefarious_industries