No Echo has debuted the new "Bedsores" video from China-based American musician Christopher Henry and his HUMANS ETCETERA project. The track is pulled from the outfit's Intelligent Skeleton album, impending release through Nefarious Industries in less than two weeks.
Intelligent Skeleton was written, produced, recorded, mixed, and mastered by Henry in Wenzhou, China, who handles all vocals, drums, guitars, bass, synth, sampling, and sequencing. The album also features tambourine by Cai Qing 蔡清 on "Vice" as well as piano by Huang Yalun 黄亚伦 and guzheng from Zhang Guogao ç« å›½æ² on the song "Gravebody," and is completed with an original cover drawing by Zhu Weikai 朱为凯.
Henry offers of the "Bedsores" single, "The track is about finding the will to get out of bed every day when you've become obsessed about death. I think death will be very similar to sleep; just like blackness with no concept of time. So then waking up after a dreamless night must be quite similar to rebirth. Every day is another chance to try living again, try achieving your goals, and try breaking bad habits (like sleeping into the PMs). But every day is also another fraction of my world and existence that's haunted by death."
See HUMANS ETCETERA's new "Bedsores" video at No Echo RIGHT HERE.
Nefarious Industries will release Intelligent Skeleton digitally on October 13th, in addition to a special limited run of 25 preorder bundles containing printed materials — 10 stickers in 5 unique designs, a digital download card, an 8×8 poster with cover art backed with lyrics/notes, and handwritten letter of thanks.
Find preorders for Intelligent Skeleton and see the previously-released "Silkworm" and "Exam" videos RIGHT HERE
HUMANS ETCETERA is an experimental rock outfit founded by West Virginia native, Christopher Henry (Fuck Your Birthday, ex-Clean Dirty Clean), which unifies '90s alternative rock and post-hardcore with modern experimental rock elements. The band was formed in 2012, and quickly released two EPs (Wet Toe Mistake and This Water Ghost Can Change Like Candy) and two LPs (Scatter Bomb, and The Night Used To Be Young). In the fall 2015, HUMANS ETCETERA recruited Alan Bentley on drums and Takeru Abe on bass to form a live band to support the project's third LP, Pointless Squares. The trio's musical chemistry and friendship ignited a flame of inspiration which yielded their forth full-length, Headlining. The trio disbanded shortly after in the summer of 2016, when Henry signed a two-year contract to teach ESL in Wenzhou, China.
To help cope with being alone in foreign city, Henry wrote, recorded, and released two EPs (音乐家, and Exit Parachute Via Bear), and three LPs (Crammed And Distorted, Red Tape, and Cold Summer Tongs) all by December of 2016. This left Henry exhausted and questioning why he'd spent such a great deal of time making music by himself. Taking his time in 2017, resolving to focus on quality over quantity, the soloist crafted the project's eighth full length release, Intelligent Skeleton.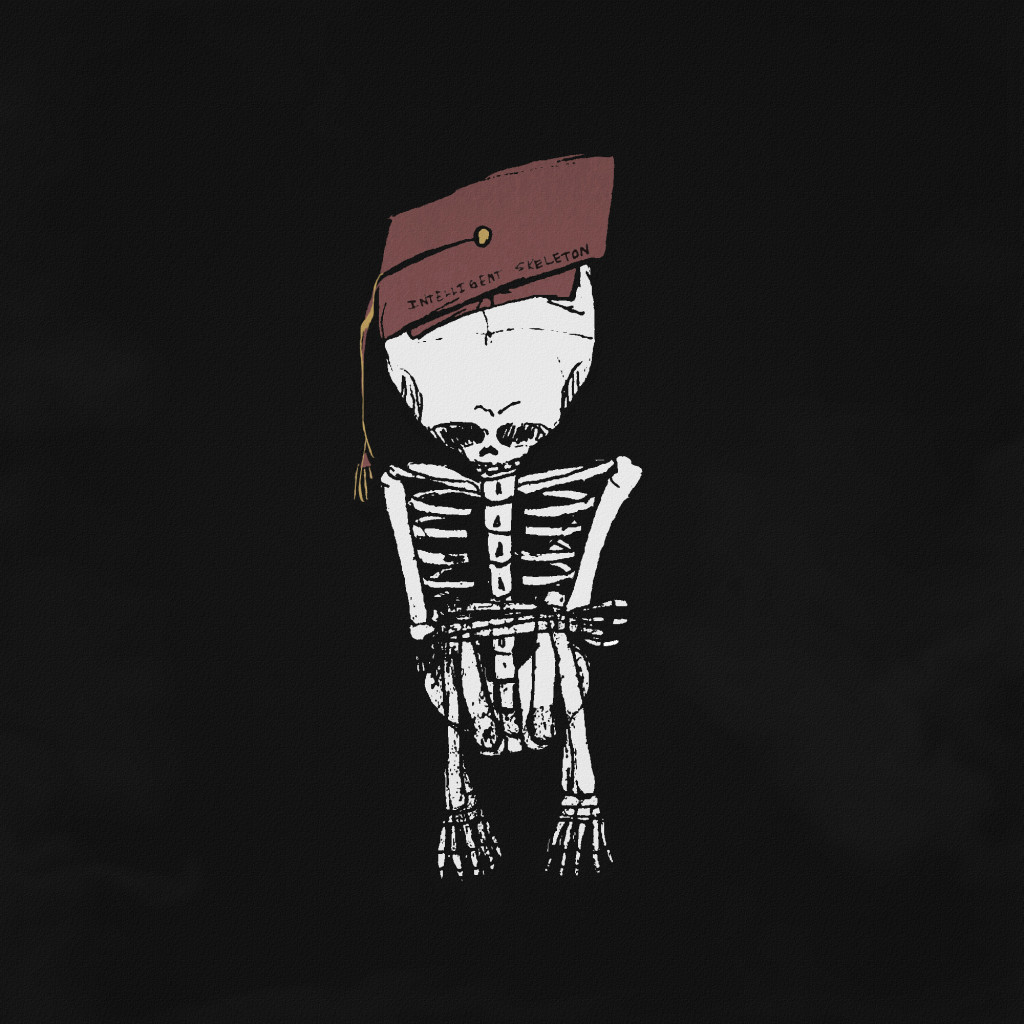 https://www.facebook.com/humansetcetera
https://humansetc.bandcamp.com
http://nefariousindustries.com
http://www.facebook.com/NefariousIndustries
http://www.twitter.com/NefariousInd