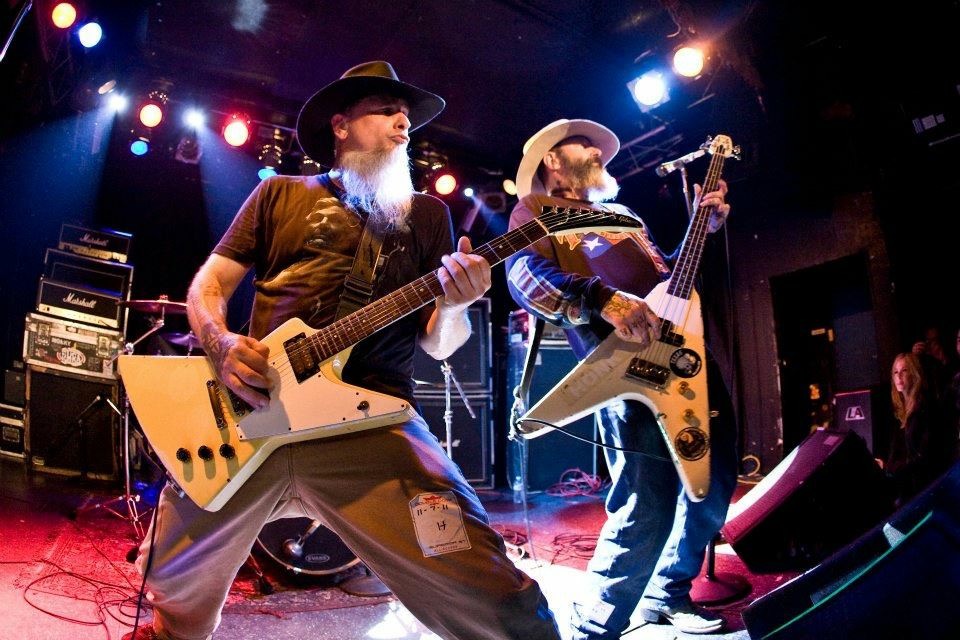 "New twists on old formulas are always welcome, but they're also unnecessary for an act with a black belt in boogie." – The Austin Chronicle
Austin-based superboogie veterans HONKY will bring their Lone Star grooves to European stages beginning tomorrow. The near month-long journey runs from July 21st through August 16th and surrounds various festival appearances including Zwarte Cross Festival in the Netherlands, Roadkill Festival in Belgium, and Wacken Open Air in Germany.
Comments bassist JD Pinkus (Butthole Surfers, Melvins), "We can't wait to make some asses wiggle as we spread the good word of HONKY through our friends' front yards and backyards across the big pond. Make Boogie Super Again!"
HONKY features Pinkus alongside guitarist Bobby Ed Landgraf (Down, Skrew), and drummer Trinidad Leal (Dixie Witch). The band will be touring in support of their Corduroy full-length, recently issued via Housecore Records. Produced by JD Pinkus and mastered by Paul Leary with artwork and layout by Ryan Everett, Corduroy boasts a talented cast of bashers alongside Leal including Michael "Night Train" Brueggen (Blackula, Syrup, Supagroup), Dale Crover (Melvins), and original HONKY drummer, Lance Farley as well as guest appearances from Mark "Speedy" Gonzales and the Fantasma Horns, and the band's favorite Honkette, Rae Comeau.
In a recent review of the record, The Austin Chronicle expounds, "Corduroy, the band's seventh album, introduces a few new wrinkles: 'Outta Season' makes excellent use of the Grupo Fantasma horn section, and 'Bad Stones' lets Rae Comeau overdub herself into a backing choir. 'I Don't Care' even offers banjo-laced country blues. Otherwise, Corduroy keeps HONKY's distorted chug finely tuned. 'Double Fine,' 'Baby Don't Slow Down, and Pat Travers' 'Snortin' Whiskey' gleefully ride Landgraf's six-string sizzle, Pinkus' cable-thick basslines, and a hard rock wallop from a variety of drummers, including original skin-beater Lance Farley and current timekeeper Trinidad Leal (Dixie Witch)," furthering, "New twists on old formulas are always welcome, but they're also unnecessary for an act with a black belt in boogie." Enfocus Magazine gushes, "it's not often that you find a band that gets better with each and every album. HONKY is absolutely one of those few bands… these guys kick ass live as well." Maximum Volume Music calls Corduroy, "absolutely brilliant," adding that the nine tracks on deck are, "just about as fine a bluesy boogie you are gonna get anywhere this side of [ZZ Top's] 'Tush,' or, 'Sharp Dressed Man." Sea Of Tranquility rallies, "with songs like 'Outta Season,' 'Baby Down Slow Down, 'and the title track so full of addictive grooves, raunchy guitar work, occasional horns, strong lead and backing vocals, and just a warm vibe, it's hard to imagine these guys falling as far under the radar as they have," while Music UG champions, "heavy, Texas-style riffs and rhythms," that, "explode on the backbone of a down-home, boogie-style and blues melting pot… Usually, I will tell you that an album isn't for everybody, but this album truly is for everybody. Each song has a life of its own, but each still flows together in the track listing. Get the bottle of Jack out and call your best girl… You got a new album to shake your boots and booty."
Check out Corduroy, still streaming courtesy of Revolver Magazine, at THIS LOCATION. For CD and blue vinyl orders, go to THIS LOCATION.
HONKY:
7/21/2016 De Kroeg – Arnhem, NL
7/22/2016 De Engel – Den Helder, NL
7/23/2016 Zwarte Cross Festival – Luttenberg, NL
7/24/2016 Krakatoa – Aberdeen, UK
7/25/2016 Rebellion – Manchester, UK
7/26/2016 Portland Arms – Cambridge, UK
7/27/2016 The Cavern – Exeter, UK
7/28/2016 The Unicorn – London, UK
7/29/2016 The Bullingdon – Oxford, UK
7/30/2016 Red Sun Festival – Cardiff, UK
7/31/2016 Craufurd Arms – Milton Keynes, UK
8/01/2016 Exchange – Bristol, UK
8/02/2016 The Iron Road – Evesham, UK
8/03/2016 Arches Venue – Coventry, UK
8/04/2016 The Anvil – Bournemouth, UK
8/05/2016 Roadkill Festival – Waarschoot, BE
8/6/2016 Wacken Open Air – Wacken, DE
8/7/2016 Alte Ziegelei – Hüllhorst, DE
8/9/2016 Wild At Heart – Berlin, DE w/ Valient Thorr
8/11/2016 Ebrietas – Zürich, CH
8/12/2016 Sala Niagara – Santander, ES
8/13/2016 Mardi Grasa РCoru̱a, ES
8/14/2016 Le Bukowski – Donostia, ES
8/16/2016 Fun House – Madrid, ES
HONKY was founded in 1996 and proudly carries the torch held by the likes of Bloodrock, Pantera, ZZ Top, and the red-headed stranger himself, Mr. Willie Nelson. Over the course of two decades, the band has released some of the best stripped down, butt-shakin', rock ever cut to wax, tape, or CD.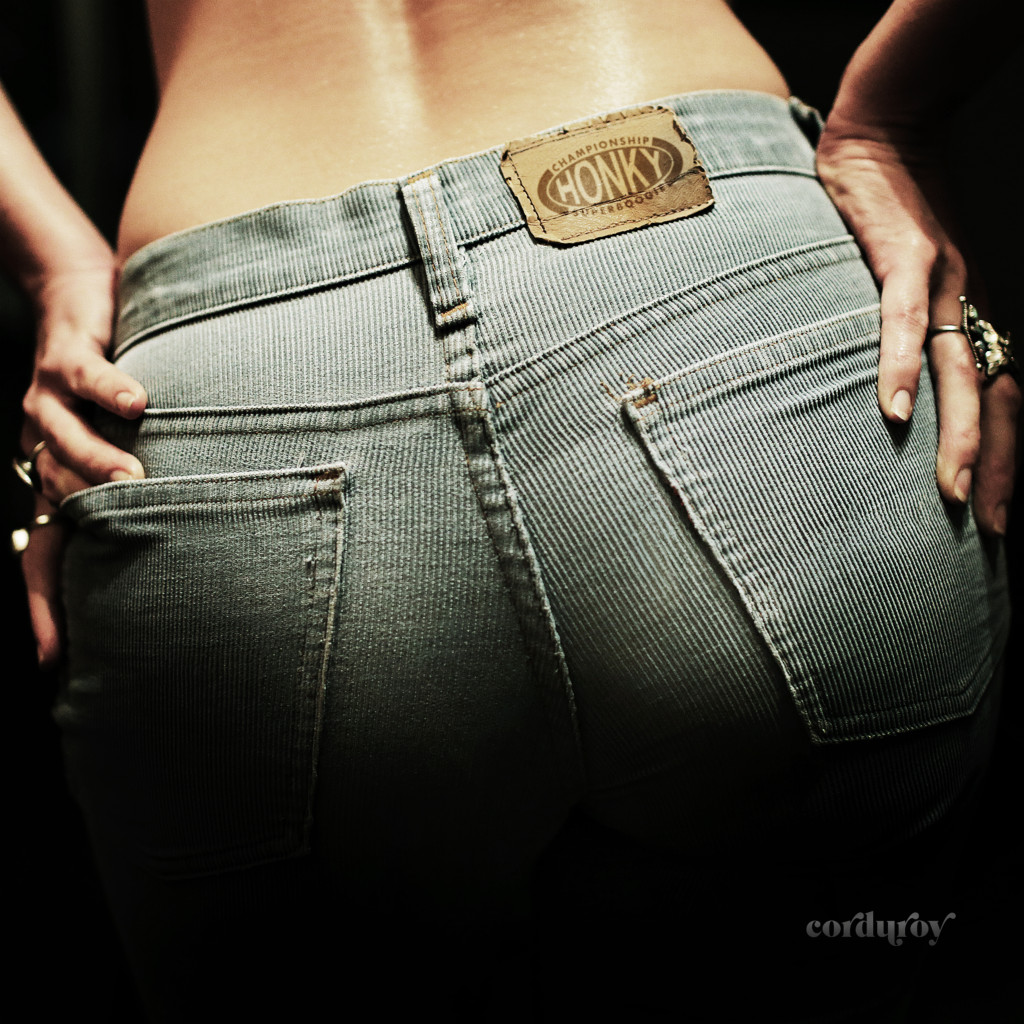 http://www.facebook.com/TeamHonky
http://www.facebook.com/honky
http://www.honky.net
http://www.facebook.com/housecorerecords
http://www.thehousecorerecords.com