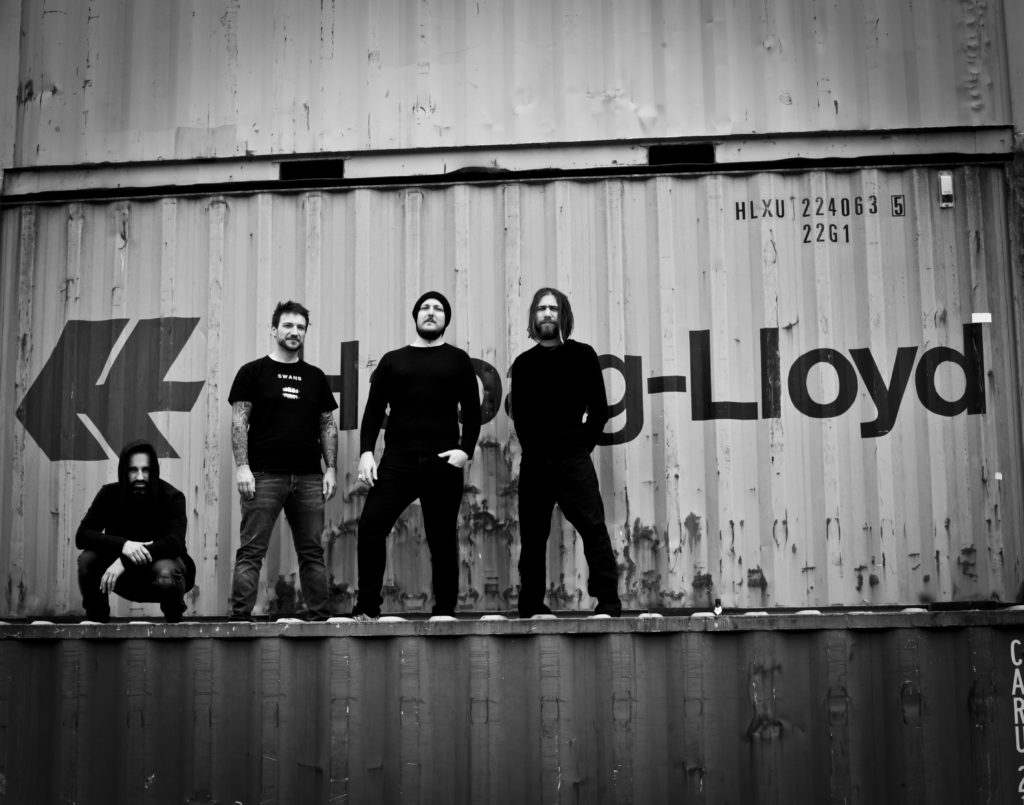 Swiss progressive sludge metal unit HEROD have joined the Pelagic Records roster and will release their Sombre Dessein full-length early next year.
Initially the brain child of guitarist Pierre Carroz, 2014 saw HEROD's debut release They Were None via Mighty Music and a subsequent European tour. Following the departure of their original vocalist, former The Ocean (Precambrian) vocalist Mike Pilat was recruited for follow up album Sombre Dessein. Pilat also plays guitar and HEROD is now furnished with a supplementary layer of musicality to complement both the heaviness and soundscape aspects of their palette.
Recorded and mixed by Swiss audiophile Julien Fehlman and mastered by Magnus Lindberg from Cult Of Luna, Sombre Dessein is an album of staggering riffs, intricate yet groovy polyrhythmic patterns, and pure heaviness. The bilingual vocal approach adds an unusual but intriguing aspect to the band's delivery of their craft.
"The concept of the album is about the end of our Judaeo-Christian and thermo-industrial civilization," comments Carroz. "The artwork and video clip are made up from footage of Shipbreakers, people who dismantle huge container ships which end up mooring to die on Indian or Bangladeshi shores." HEROD creates a strong musical and visual image of the abysses of the human consumption project, "which turns out to be hell on earth for these people whose every day work involves constantly risking their lives to feed their families."
Throughout their young four years of presence, HEROD has already shared the stage with such acts as Gojira, Crowbar, The Ocean, Carcass, Obituary, Napalm Death, and Voivod, attesting their repute as the busboys of King Herod, serving up whole sides of rare riffs, disposition, beauty, and authority. Fans of Scarlet, Breach, Yob, Meshuggah, Gojira, and Textures pay heed.
Sombre Dessein will be released February 15th, 2019 via Pelagic Records. In the meantime, check out the album teaser at THIS LOCATION.
HEROD Lineup:
Pierre Carroz – guitar
Bertrand Pot – guitar
Michael Pilat – guitar, vocals
Fabien Vodoz – drums
http://www.facebook.com/HerodNoise
http://www.pelagic-records.com
http://www.facebook.com/pelagicrecords
https://www.instagram.com/pelagic_records
https://www.twitter.com/pelagic_records