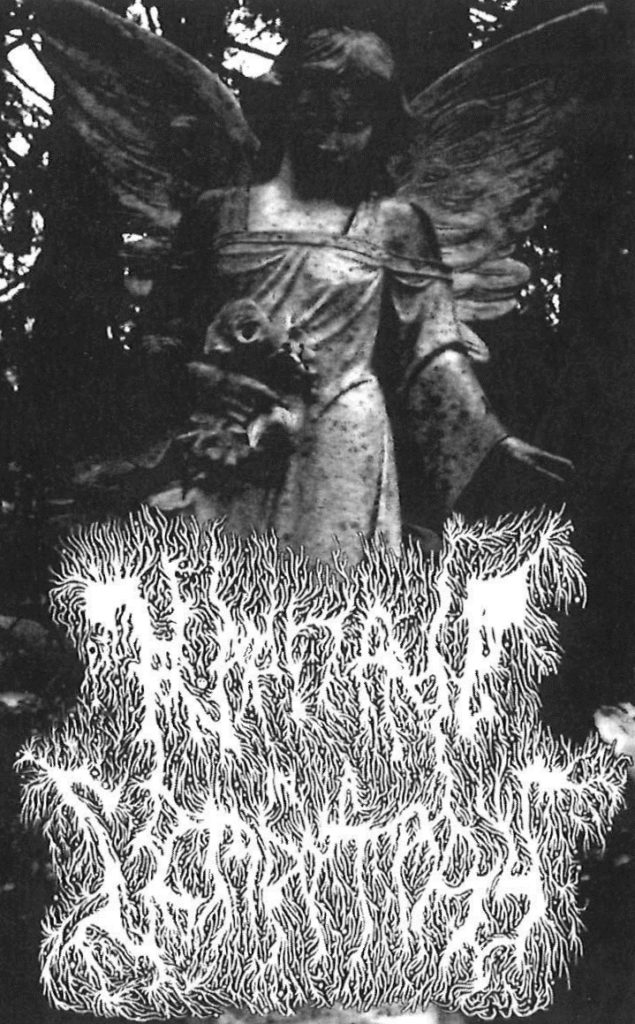 Seattle-based atmospheric/depressive lo-fi black metal project, HER NAME IN A CEMETERY, will release Demo MMXX, a limited-edition three-song cassette, December 4th via Stench Ov Death Records.
HER NAME IN A CEMETERY's sole recording member — known only as "H" — remains largely anonymous and reclusive. The three tracks comprising the offering were composed and produced in a deep depressive state brought on by great change, familial loss, and psychological deterioration. Vocals were recorded on a particular "dark night of the soul" during this time. One hopes that all the death, loss, paranoia, and mistrust felt during this period transfers properly onto tape, and perhaps those suffering similarly will find something here to connect with. As the tower burns, a dim path through the woods seems to illuminate. When all other hope is lost, we are led by night creatures to unknown places… Sonically, HER NAME IN A CEMETERY is inspired by the work of Silencer, Xasthur, Lifelover, Agalloch, and Harakiri For The Sky.
In advance of the cassette release, HER NAME IN A CEMETERY unveils opening psalm, "Photographs Of Myself And The Phantom," now streaming at THIS LOCATION.
For preorders, visit the Stench Ov Death Bandcamp page HERE.
Demo MMXX Track Listing:
1. Photographs Of Myself And The Phantom
2. If I Might See You Again Someday
3. Owls Singing On Suicide Nights
"In times of sickness and sorrow,
When only your blood,
Is warm on your flesh,
In the cold emptiness,
In times of longing and shadow,
When only your face,
Lays heavy on my brow,
Rest easy, there in the ground…"
— "Photographs Of Myself And The Phantom"
http://www.stenchovdeath.bandcamp.com/merch
http://www.instagram.com/stenchovdeathprod