"I now tell the children that if they won't brush their teeth, I shall invite HELLBASTARD 'round for tea…" — John Peel
Legendary UK thrash/crust/metal warriors HELLBASTARD are set to unearth five new tracks of sonic antagonism in the form of the fittingly titled Sons Of Bitches EP. Set for release on vinyl via PATAC Records, Sons Of Bitches includes a re-recorded version of 1988's "We Had Evidence" from the band's 1988 Heading For Internal Darkness full-length. Sons Of Bitches is dedicated to all those who are currently outraged by the sheer patheticness humanity throws around on a daily basis. A "Mad Max" future scenario is imminent –many heads will roll. Join HELLBASTARD in their deathdance on all organized forms of oppression and slavery.
The Sons Of Bitches vinyl will be limited to 1000 copies. Pre-orders for limited white wax test pressings, woven patches and exclusive T-shirt designs are currently available. Order yours at THIS LOCATION before it's too late! Pre-orders end November 15, 2012!
Sons Of Bitches Track Listing:
1. Arcadia
2. Sons Of Bitches
3. System Whore
4. We Had Evidence
5. Throw The Petrol Bomb
Often cited as being the band who created the "crust" wave of the 1980s, HELLBASTARD formed in late 1984/'85 then died a premature death in 1992. In 2012, HELLBASTARD are now very much back in action, tighter, more powerful and still as annoyed as they were from the off. With the scarce availability of heavy music — especially heavy music with respectable lyrics — HELLBASTARD bring socially aware lyrics and an unclassifiable form of punk/thrash metal music to the international stage.
Founding vocalist/guitarist Malcolm "Scruff" Lewty saw fit to reform the 'Bastard in 2008. The mischievous, unkempt, "Geordie" looking frontman comments: "It had to be done. There was a massive interest in the band worldwide and a friend from Los Angeles made a HELLBASTARD internet site which got thousands of hits in a very short time. This was all well and good but it was consistency that had a big part in the HB revival. It was things like this and my own gut instinct which told me to reform the band. Besides, it is a great live band. If I wasn't in the band I'd definitely wanna go and see us! It's the energy and passion… it always comes across". Over the past couple of years, HELLBASTARD have been pummeling stages throughout Europe and North America and, in addition to the upcoming Sons Of Bitches EP, recently unleashed a split picture disc with friends Dresden through Unleash Hell Records.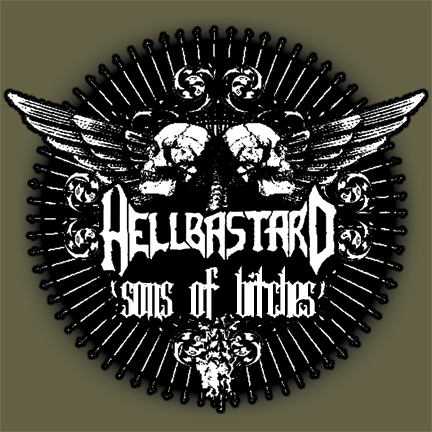 [woven patch]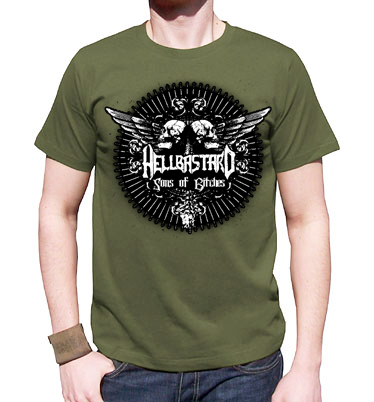 http://www.hellbastard.co.uk
http://www.twitter.com/tomhellbastard
http://www.reverbnation.com/hellbastard
http://www.myspace.com/rippercrust