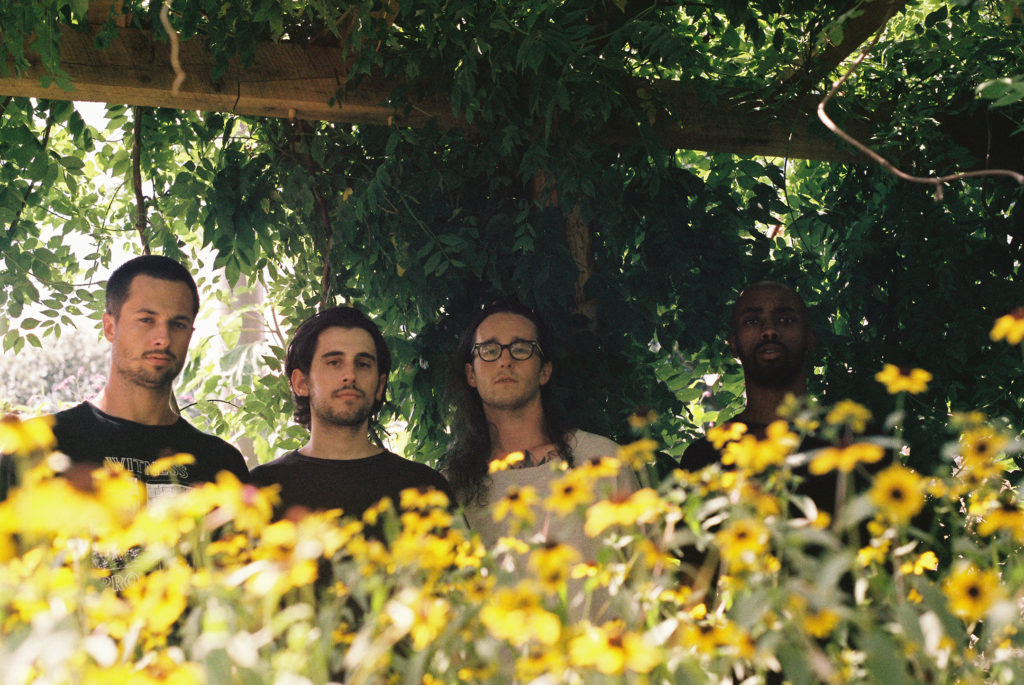 [photo by Mike Russel]
Revolver Magazine is now streaming "Thrive," by Philadelphia-based metallic hardcore outfit HELL TO PAY. The track hails from the band's impending debut LP, Bliss, in mid-March through GTR Records.
HELL TO PAY offers, "'Thrive' is about power structures and the lack of integrity in our institutions. Affluent special interests have too much power in our political system, that's pretty much common knowledge at this point. Our dear friend Colby Donahue of Nightfear appears on the track, begging the listener to take cognizance of the world around them. All is not as it seems and that's becoming clearer every day."
Revolver calls "Thrive" a, "maelstrom of blasts, buzzsaw guitarwork and pit-ready riffage engineered to bring out your inner caveman."
Unleash HELL TO PAY's "Thrive" at Revolver Magazine HERE.
Also hear the previously-issued single "Bleed To Me" at Cvlt Nation RIGHT HERE.
Bliss will see digital and LP release through GTR Records on March 16th; preorder options have been posted HERE.
Watch for additional songs, tour dates, and more to be issued in the weeks ahead.
Formed in 2014, HELL TO PAY is a four-piece metallic hardcore outfit, containing within its ranks members of Jesus Piece and others from across the Philadelphia and Lehigh Valley area. Here they incorporate elements of hardcore punk and death metal to form a noise-filled sound reminiscent of their grind and crust forefathers. Following a nearly four-year void since the outfit released their first two short releases in their year of creation, 2018 sees HELL TO PAY set to arise with Bliss, their dominating debut full-length album.
Bliss unloads a torrent of merciless, metallic wrath with eight new tracks packed into a half-hour-long assault. The deafening low-end crunch of the famed Stockholm sound Dismember and Entombed helped define seamlessly meshed with elements brutalizing '90s death/grind purveyors citing carcass, Brutal Truth are delivered in a noise-soaked, modernized style of intensity in HELL TO PAY's delivery, which was recorded and mixed at Captured Studios by Jared Stimpfl (Jesus Piece, Tile), mastered by Arthur Rizk (Power Trip, Crypt Sermon), and completed with artwork by Dom Pabon. Dave Updike of Jesus Piece also helped in the creation of noise textures throughout the record.
HELL TO PAY live:
2/27/2018 Lava Space – Philadelphia, PA w/ U.N.I.T., Bandit, Worn, Luxe
https://helltopay.bandcamp.com
https://www.facebook.com/helltopayhc
https://www.facebook.com/gtrrecords
http://getthisrightrecords.bandcamp.com
http://www.coldcutsmerch.com/gtrr