Volume I: Fire, the new full-length from Arizona sludge/desert metal outfit HEALING MAGIC is out TODAY on Blood Blast!
Hailing from the deserts of Arizona, HEALING MAGIC — vocalist/bassist/ guitarist Igor Amadeus Cavalera and drummer Johnny Valles — take influence from the majesty of the mountains, mesas, and spirit of the Canyon State, imparting their music with a blazing desert vibe. A natural force of raw sludge, splicing fuzzed-out riffage, ritualistic rhythms, and colossal heaviness amidst drifts of smoke and psychedelics, each song is like a trip into a dark fantasy world, a world teeming with a sense of despair, urgency, and unknown dangers. Truly a unique sound, rife with crunching overdrive that is only complimented by subtle melodies and epic song structuring.
Lyrically, HEALING MAGIC is centered around the story of The Healer and The Tyrant, in an ever-constant struggle between light and dark. Volume 1: Fire is the first album in the epic saga which will unfold in the years to come. Dealing heavily in mysticism, adventure and pain, the words are sure to strike a chord with you as much as the music.
Recorded, mixed, and mastered by Today Is The Day's Steve Austin, Volume 1: Fire is available TODAY on all digital platforms at THIS LOCATION with a physical edition to follow at a later date.
View HEALING MAGIC's previously released video for "Wolf Coven" at THIS LOCATION.
HEALING MAGIC is currently tour bound supporting Max And Iggor Cavalera's 2022 Return Beneath Arise US Tour! The month-long journey commenced on May 22nd in Albuquerque, New Mexico and runs through June 25th in Tempe, Arizona with additional support provided by Warbringer, and Cephalic Carnage on select dates. See all remaining dates below.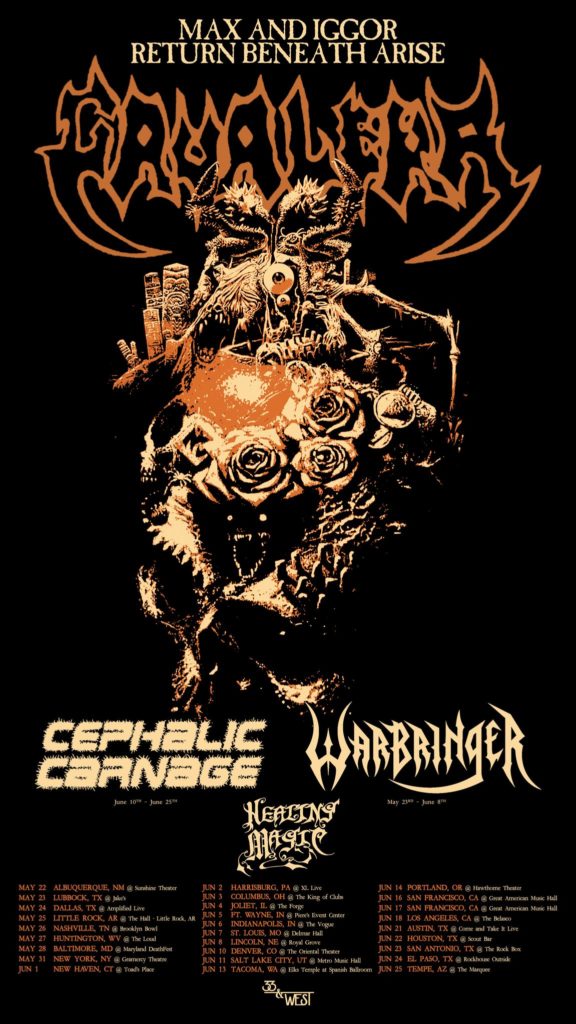 HEALING MAGIC w/ Cavalera, Warbringer [remaining dates]:
5/27/2022 The Loud – Huntington, WC
5/28/2022 Maryland Death Fest – Baltimore, MD
5/31/2022 Gramercy Theatre – New York, NY
6/01/2022 Toad's Place – New Haven, CT
6/02/2022 XL Live – Harrisburg, PA
6/03/2022 King Of Clubs – Columbus, OH
6/04/2022 The Forge – Joliet, IL
6/05/2022 Piere's Event Center – Ft Wayne, IN
6/06/2022 The Vogue – Indianapolis, IN
6/07/2022 Delmar Hall – St Louis, MO
6/08/2022 Royal Grove – Lincoln, NE
w/ Cavalera, Cephalic Carnage:
6/10/2022 Oriental Theater – Denver, CO
6/11/2022 Metro Music Hall – Salt Lake City, UT
6/13/2022 Elks Temple Spanish Ballroom – Tacoma, WA
6/14/2022 Hawthorne Theater – Portland, OR
6/16/2022 Great American Music Hall – San Francisco, CA
6/17/2022 Great American Music Hall – San Francisco, CA
6/18/2022 The Belasco – Los Angeles, CA
6/21/2022 Come And Take It Live – Austin, TX
6/22/2022 Scout Bar – Houston, TX
6/23/2022 The Rock Box – San Antonio, TX
6/24/2022 Rockhouse Outside – El Paso, TX
6/25/2022 The Marquee – Temple, AZ
HEALING MAGIC:
Igor Amadeus Cavalera – vocals, bass
Johnny Valles – drums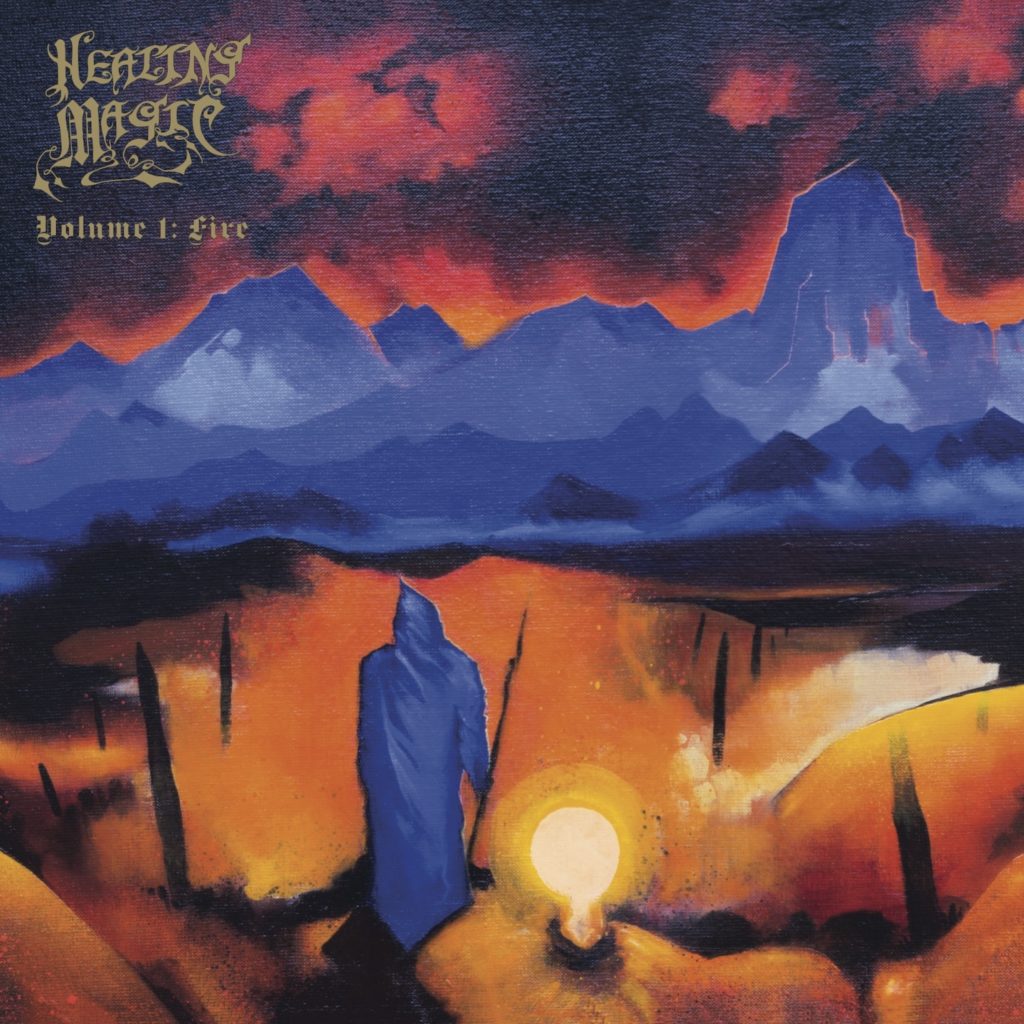 http://www.facebook.com/healingmagicaz
http://www.instagram.com/healingmagicaz
http://www.youtube.com/channel/UCVUDElgDjR4KFgHcATsi-Fw
http://www.maximumcavalerastore.com/
http://www.bloodblast.com
http://www.facebook.com/BloodBlastDistribution
http://www.instagram.com/bloodblastdistribution