Ethereal sludge unit HE WHOSE OX IS GORED will unleash their brand new "Paralyzer" seven-inch this weekend via Chain Letter Collective and the band's own label Void Assault Records
Captured by renowned producer Jack Endino (Soundgarden, Nirvana, L7, High On Fire, Zeke etc.) at Avast! Recording Studio (Soundgarden, Mudhoney, Earth, Supersuckers etc.), "Paralyzer" was recorded as part of a Converse Rubber Tracks session and includes two previously released tracks — "Buried Twice" and "Void Assault" from the band's critically-lauded Rumors EP — remixed by their cohorts in Seattle's Newaxeyes.
"The 'Paralyzer' seven-inch started as a great opportunity presented to us by Converse Rubber Tracks and Jack Endino," HE WHOSE OX IS GORED comments. "We also wanted to find a way to work with our friends in Newaxeyes and a seven-inch came to mind. When Ben and Heather Heywood of Los Angeles' Chain Letter Collective came on board, it created an opportunity for us to bring it all together."
"Paralyzer" will see official release on June 16th but will be available this Sunday, May 14th at the band's special show with Conan, North, and Serial Hawk at Highline on their home turf of Seattle as part of the venue's seven-year anniversary series. The seven-inch will also be available throughout HE WHOSE OX IS GORED's US tour with Samothrace from May 17th through June 10th. The trek includes performances with Void Omnia, Noothgrush, and Graves At Sea on select dates. See all confirmed shows below.
In celebration of its release, today the band is pleased to unveil the visual accompaniment to "Paralyzer" (their first-ever video) below:
Listen to HE WHOSE OX IS GORED at their Bandcamp page HERE.
HE WHOSE OX IS GORED:
5/14/2017 Highline – Seattle, WA w/ Conan, North, Serial Hawk [info]
w/ Samothrace:
5/17/2017 Back Alley Pub – Great Falls, MT
5/19/2017 The Aquarium – Fargo, ND
5/20/2017 The Reverie – Minneapolis, MN
5/21/2017 Reggies Joint – Chicago, IL
5/22/2017 Now That's Class – Cleveland, OH
5/23/2017 Saint Vitus Bar – Brooklyn, NY
5/24/2017 Black Forge – Pittsburgh, PA
5/25/2017 Maryland Deathfest – Baltimore, MD
5/26/2017 Club 529 – Atlanta, GA
5/27/2017 Siberia – New Orleans, LA
5/28/2017 Rudyards – Houston, TX
5/29/2017 The Lost Well – Austin, TX
5/31/2017 Three Links – Dallas, TX
6/01/2017 89th St. – Oklahoma City, OK
6/02/2017 71 Grind Festival – Colorado Springs, CO
6/03/2017 Loading Dock – Salt Lake City, UT
6/04/2017 Beauty Bar – Las Vegas, NV
8/05/2017 Green Room – Flagstaff, AZ
6/06/2017 Yucca Tap Room – Tempe, AZ
6/07/2017 Hotel Congress – Tucson, AZ
6/08/2017 Complex – Los Angeles, CA w/ Void Omnia
6/09/2017 Soda Bar – San Diego, CA w/ Void Omnia
6/10/2017 Oakland Metro Opera House – Oakland, CA w/ Void Omnia, Noothgrush, Graves At Sea
"…disfiguring the expectations of metal, noise, punk and dance in the best ways." – Metal Riot
"…epic post-metal that rolls ominously like dark clouds over big sky country…" – Pop Matters
"The quartet's sound stimulates multiple pleasure centers: the sweetness of post-grunge psychedelia courtesy of keyboardist and singer Lisa Mungo as well as the muscular Botch-ish groove that few outside the Pacific Northwest can produce…" – Invisible Oranges
"…The combination between monolithic sludge and doom, complex post-hardcore nuances and colorful shoegaze elements would seem ludicrous on paper. But HE WHOSE OX IS GORED pull off this heterogeneous style with confidence and finesse." – New Noise Magazine
"…these guys understand the significance of an intense ebb and flow, and that clearly makes for beautiful, engaging music." – Last Rites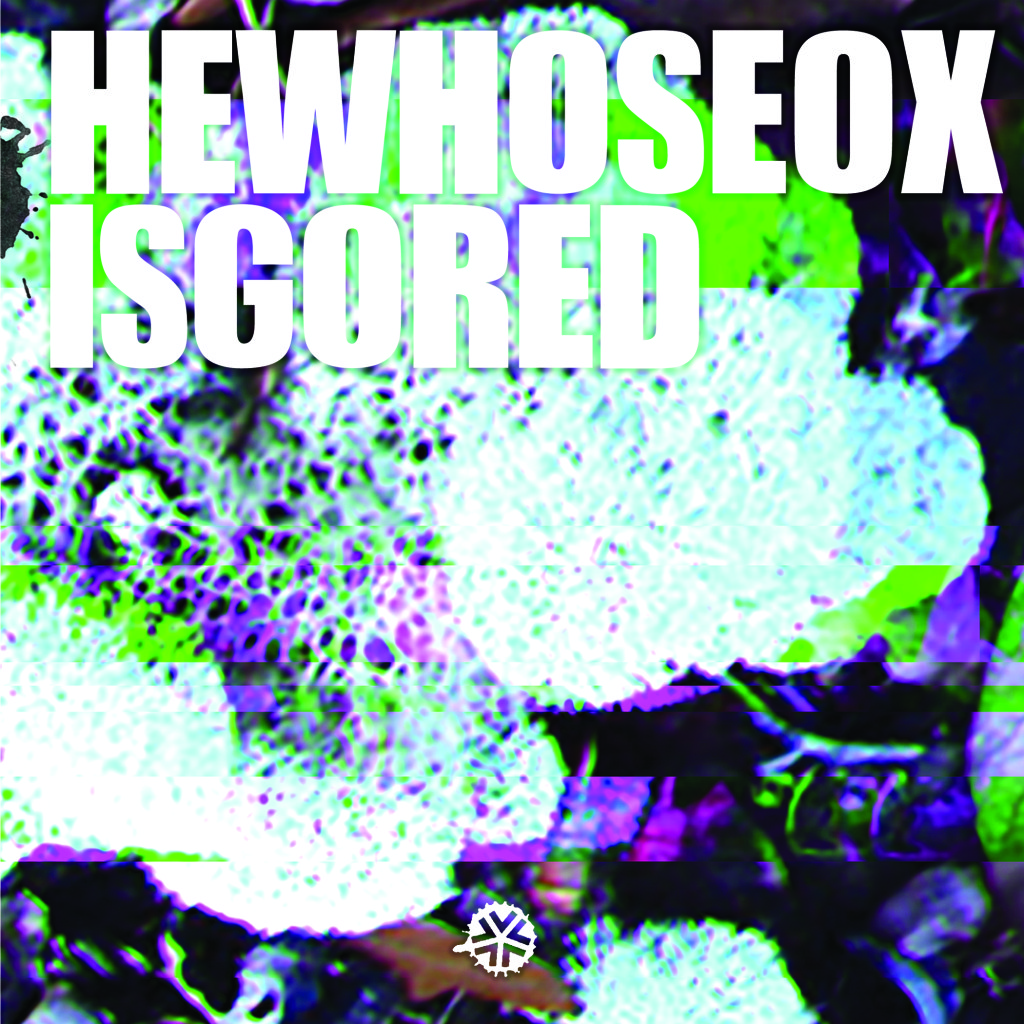 http://www.hewhoseoxisgored.com
http://www.facebook.com/hewhoseoxisgoredseattle
http://www.instagram.com/hewhoseoxisgored/
http://www.chainlettercollective.com/chain-letter
http://www.facebook.com/voidassaultrecords