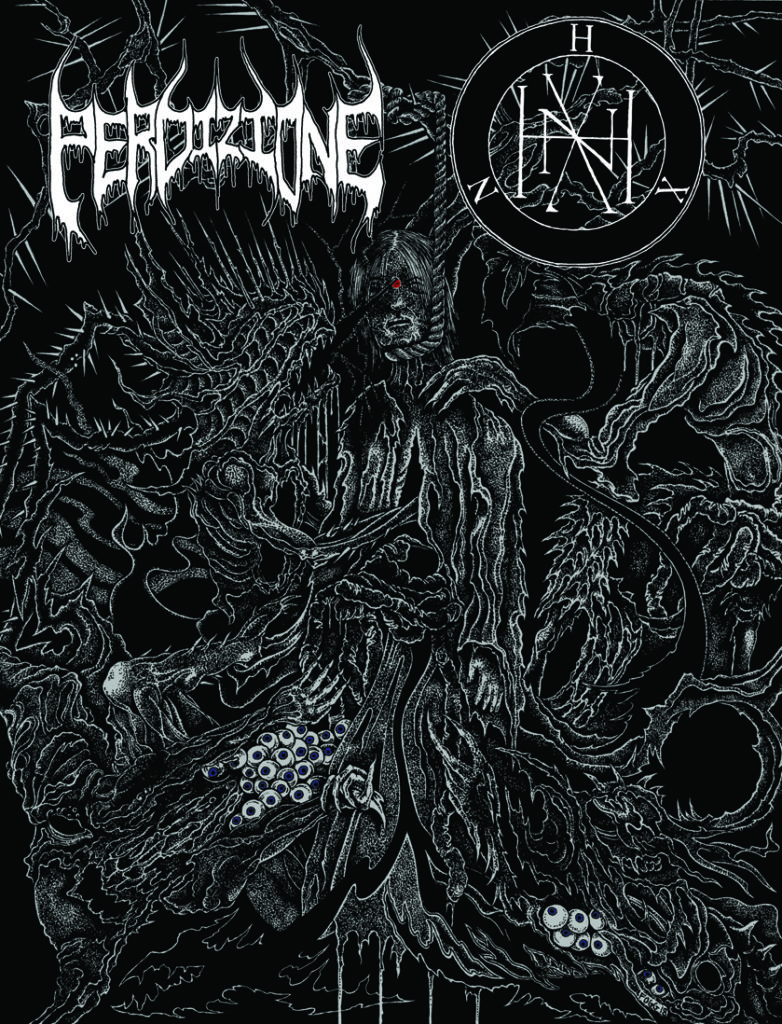 "Lightning in the skies and frozen desolation – HAXEN calls forth the storm." — HAXEN
Cvlt Nation is currently streaming "Tempestades" from Rhode Island-based black metal horde, HAXEN. The scathing hymn comes by way of the band's impending split with the mysterious Perdizione, set for release next month via Eternal Death Records.
For over a decade, HAXEN has remained virtually unknown outside the Providence metal underground. Beginning as a solo project at the turn of the century, HAXEN later became a longstanding duo producing various demo recordings yet remaining in the shadows for several more years. HAXEN began performing live as a full band in 2008. 2011 saw a newly assembled lineup that has remained the same to this day. Their self-titled debut, released in 2016 on Eternal Death Records, was HAXEN first major statement of what they are capable of delivering. The three tracks occupying this split with the mysterious Perdizione takes listeners through a vast landscape of dark and haunting black metal. Always raw and minimalistic, HAXEN delivers both aggression and atmosphere with inexorable authority.
Comments Cvlt Nation of HAXEN's punk-infused "Tempestades," "How do you like your black metal? I like my black metal raw as fuck, which is why the soon to be released split between Perdizione and HAXEN is my kind of sonic black terror!"
Adds the band, "Lightning in the skies and frozen desolation – HAXEN calls forth the storm."
Stream HAXEN's "Tempestades," courtesy of Cvlt Nation, at THIS LOCATION.
The split will be released on September 6th on limited cassette and digital formats. For preorders and to sample Perdizione's "Luce e Vento" visit the Eternal Death Bandcamp page at THIS LOCATION.