Just days from its worldwide release via Southern Lord is Blodets Bånd, the debut album from Copenhagen, Denmark's brutal raw punk outfit, HALSHUG, and in preparation, Invisible Oranges has unloaded the record's fourth track, "Knæl." The feedback-soaked intro immediately gives way to one of the most straightforward, circle pit-inducing, percussive d-beatings of the entire album. Corresponding with the exclusive song premiere, Invisible Oranges offers, "By the time you get to this point on the album, you're less than six minutes in and you already have black eyes and broken teeth. By the end of the eighth track, they live up to the translation of their name: decapitate."
Unload HALSHUG's "Knæl" through Invisible Oranges RIGHT HERE.
The album's "Total Destruktion" was previously issued via Cvlt Nation HERE.
HALSHUG will celebrate Blodets Bånd with a hometown record release show in Copenhagen tomorrow, Friday, February 20th, joined by Weak, Horrendous, Smitstof and Reverie. Additional live actions are being confirmed and even more planned, the most recent additions include HALSHUG supporting Harms Way and also taking part in Copenhell Festival alongside the likes of Rise Against, Gojira, Body Count, Life Of Agony, Bloodbath, Cannibal Corpse, At The Gates and more, both in June. The band will also make its way to the US for the first time later this year.
HALSHUG Tour Dates:
2/20/2015 Mayhem Kbh – Denmark DK *release show w/ Weak, Horrendous, Smitstof, Reverie [info]
6/12/2015 Pumpehuset – Copenhagen DK w/ Harms Way, The Southern Oracle, No Fealty, Czar [info]
6/18/2015 Copenhell Festival – København DK [info]
Blodets Bånd sees North American release on vinyl and digital formats via Southern Lord on Tuesday, February 24th. Preorders for the wax are available HERE and digital HERE.
HALSHUG (which translates to 'decapitate') is fast becoming known within Europe's hallowed DIY routes and enclaves for their impeccably executed hardcore crust, which pays furious tribute to their rich K-town heritage and crucially adds an abrasive modern stomp. With searing distortion, radical d-beat pace, overblown reverb vocals, HALSHUG leaves no room for subtlety or second-guessing across the eight tracks of their first full-length effort, Blodets Bånd. Watch as Blodets Bånd engulfs the world in flames.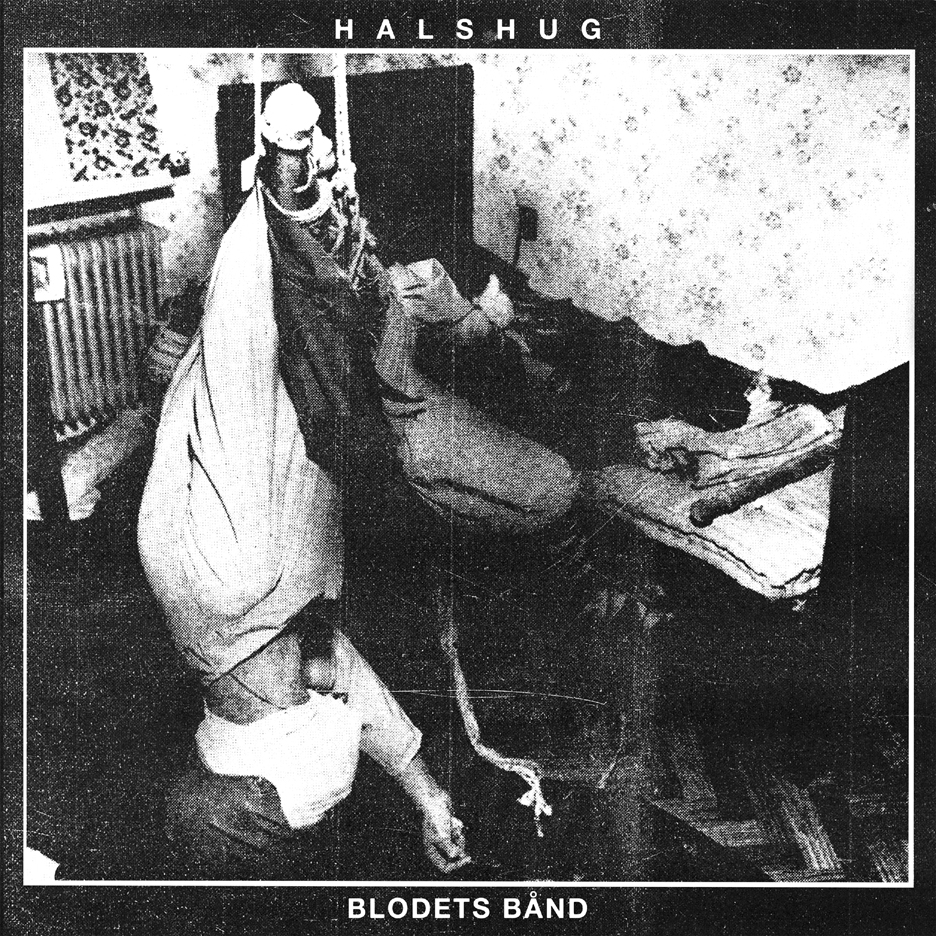 http://halshug.bandcamp.com
http://www.facebook.com/halshugcph
http://www.halshug.blogspot.com
http://www.southernlord.com
http://southernlord.bandcamp.com
https://www.facebook.com/SLadmin
http://twitter.com/twatterlord