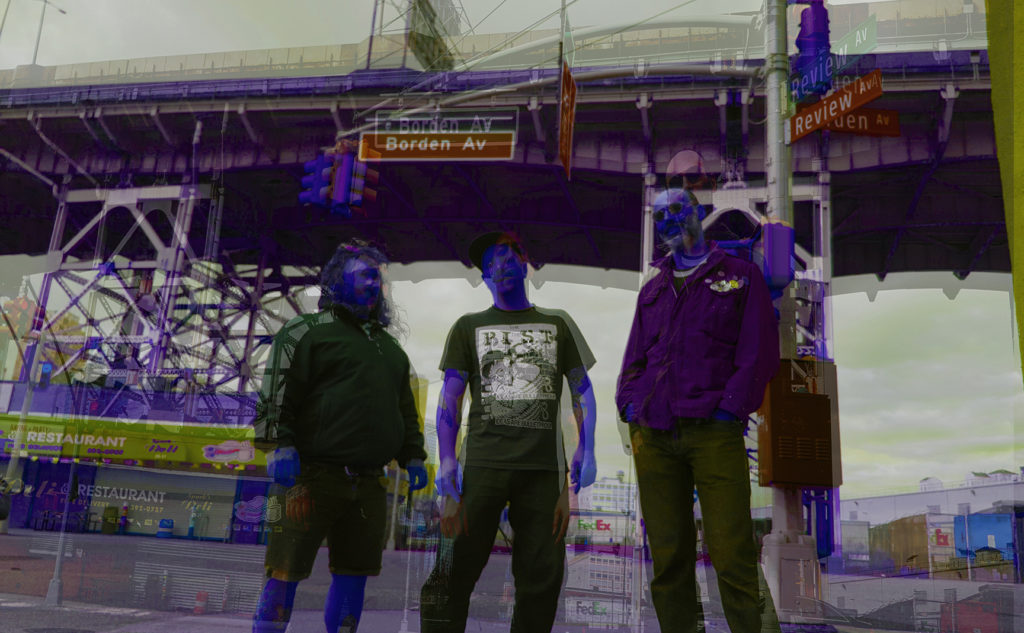 [photo by Bryan Lautz]
New York harsh experimental act GRIDFAILURE will perform its first live shows this week. A limited CD version of the outfit's newest album, Irritum, has been put into production, and a new YouTube page for the act has been launched.
GRIDFAILURE's recorded output is created by founder David Brenner, at times infused with contributions and collaborations from a wide cast of musicians. The debut live actions from the project will see Benjamin Levitt (Megalophobe) on accordion and effects, and Richard Muller (Vise Massacre, The Third Kind) handling drums and percussion, and Brenner handling bass, vocals, and effects. Supporting Maine-based blackened rock cult Zud for two shows of their ongoing The Springtime In The Abyss tour, the heavily-improvisational GRIDFAILURE live trio will attack The Meatlocker in Montclair, New Jersey tomorrow, Wednesday, May 2nd, with Sunrot also on the bill, and this Friday, May 4th at Dusk in Providence, Rhode Island, joined by Malacath and Sanguine Moon. Watch for additional shows to be booked in the days ahead.
GRIDFAILURE Live:
5/02/2018 The Meatlocker – Montclair, NJ w/ Zud, Sunrot [info]
5/04/2018 Dusk – Providence, RI w/ Zud, Malacath, Sanguine Moon [info]
Released on the outfit's second anniversary in February, GRIDFAILURE's Irritum delivers an inexorable sense of hopelessness and an impenetrable veil of dystopian paranoia through thirteen new tracks surging with confrontational vocal torrents and unclassifiable dirges. Irritum was solely performed and recorded by creator Brenner. A limited enviropak CDR version of the album with alternate artwork is in production and is available for preorder.
A new GRIDFAILURE YouTube page compiling the outfit's videos to date and more has been launched; delve and subscribe HERE. Check out a Svbterranean track-by-track of Irritum HERE and stream/purchase the album HERE.
The Wire Magazine reviewed GRIDFAILURE's latest effort, offering in part, "Irritum is certainly readily understood in the horror film terms which all this implies, especially with respect to its submerged elements of conventional instrumentation… However, to characterise this record solely in such terms would be a mistake. For all its unease, it is never pantomimic, and instead delivers a kind of monumental expansiveness…" Cvlt Nation declared, "This New York harsh experimenter does not create easy listening music, and why should he when that's not his game plan! He goes out of his way to conjure soundscapes that pump fear and paranoia into your veins." Ghost Cult's 8/10 review included, "…my first impression was how distinctive it sounds, and how easily it stands apart from similar releases… A strong demonstration of how interesting, characterful, and even accessible music that rejects traditional song-writing can be."
Sea Of Tranquility's 4/5 review calls GRIDFAILURE, "some of the most unique, original, and mind-numbing music in the world today. Don't believe me? Give Irritum a listen and be prepared to have the shit scared out of you." Cadaver Garden calls Irritum, "pure dementia and paranoia. Each track is maniacal, twisted and steeped in pure mind-bending darkness and hysteria. Listening to Irritum front to back is like stepping in to the mind of the insane and witnessing first hand all of the discordant, schizophrenic thoughts that bounce around." Frame Music's 8/10 review stated, "…this is never music for the fainthearted (and to be fair, those with less eclectic tastes than mine might even challenge the notion that it is music at all). To me this is yet another huge success…" A review at Grizzly Butts/ included, "…I felt something closer to anxious futility as it's crackling layers curled and melted the hair in my ears… the album is angel-dusted with hardcore shouts, acoustic guitar twangs, and a moderate sandblasting of harsh noise…"
News on GRIDFAILURE's Tasukete collaborative album with Megalophobe will be released in the coming days, followed by updates on the impending collaborations with Walking Bombs, Fyrhtu, Pornohelmut, and upcoming GRIDFAILURE albums shortly after.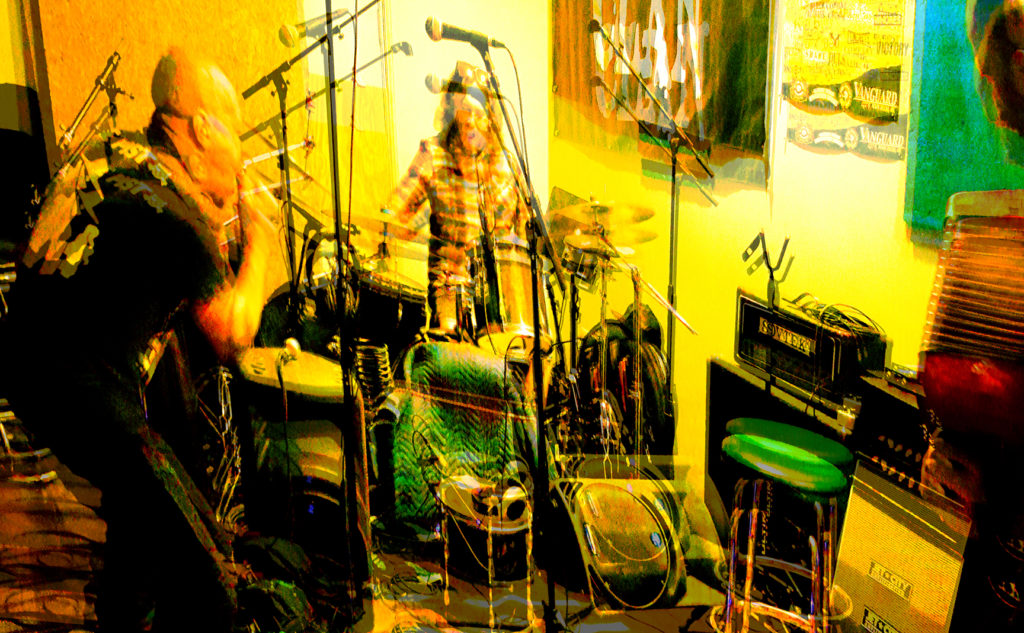 http://www.facebook.com/gridfailure
http://www.gridfailure.bandcamp.com
https://twitter.com/GRIDFAILURE
https://www.instagram.com/gridfailure
http://www.earsplitdistro.com