New York solo outfit GRIDFAILURE purges forth some of its most tortured output yet, with Scathed, which will see release in early June with DIY/experimental label Darker Days Ahead. The record's "Gaze Of Aversion" is now streaming.
While many recent and forthcoming GRIDFAILURE titles infuse collaborations and contributions from a wide range of henchpersons, Scathed is void of any participants, as creator David Brenner solely unloads ten unpredictable and defeating new anthems for hallucinogenic seppuku. Layered with seismic and eroded guitars and bass, percussive lunacy, homicidal keys/synth, theremin, didgeridoo, xylophone, harmonica, and more, the songs on scathed writhe forth from surreal atmospheres, and deliver the most scorned vocal evisceration from the outfit to date. With fifty-three minutes of material performed, recorded, and mixed by Brenner, whose photos/layout complete the record, Scathed is laced with enough stability to keep you engaged while delivering an oppressive sense of dread and impending retribution from a parallel universe.
GRIDFAILURE's Scathed will see free digital download and handmade CDR through Minneapolis-based Darker Days Ahead on June 2nd.
Stream "Gaze Of Aversion" at THIS LOCATION.
Find GRIDFAILURE releases digitally at Bandcamp HERE and physical product at Earsplit Distro/The Compound Recs HERE.
GRIDFAILURE released the Hostile Alchemy record at the end of March, and Dendritic, a collaborative album with Megalophobe, at the end of April. The outfit continues to finalize the Teeth Collection and Drought Stick albums, more collaborations with Megalophobe, and much more for release. Expect a suffocating amount of material from the outfit to see release alongside live tests of GRIDFAILURE.
Darker Days Ahead also recently issued the diverse Death Season Six compilation which features GRIDFAILURE's "Shallow Epicenter," as well as contributions from Never Presence Forever, Megalophobe, Cory Schumacher, Dusthallowed, Teeth Engraved With The Names Of The Dead, and many others. Download the album for free and buy the limited CD HERE.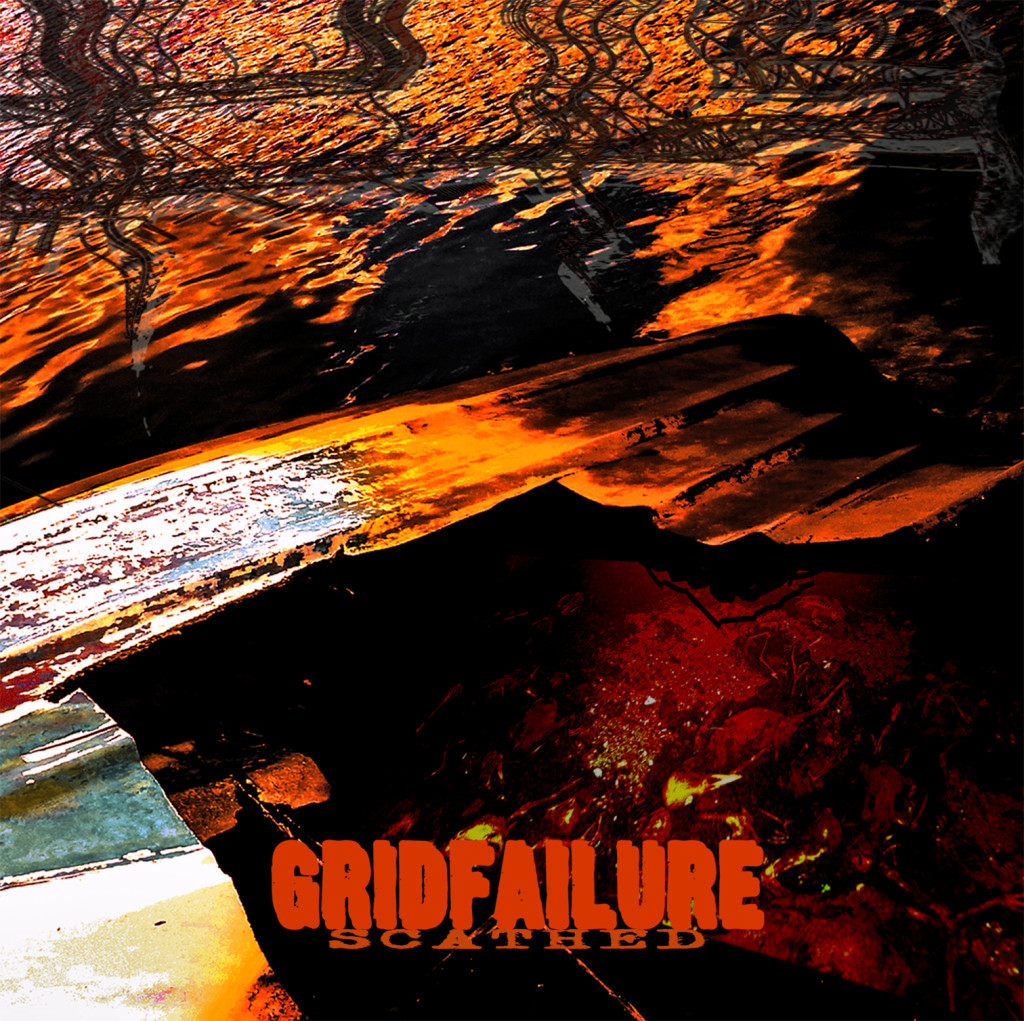 Scathed Track Listing:
1. Collecting The Blood We Spilled On Your Lands To Feed The Crops On Ours
2. Gaze Of Aversion
3. Infection In The Treatment Area
4. Just Relax
5. Cut The Hard Line
6. Scathed
7. Disappointing Warrior
8. Condescender
9. The King's Highway Ripper
10. Raze
http://www.facebook.com/gridfailure
http://www.gridfailure.bandcamp.com
https://twitter.com/GRIDFAILURE
https://www.instagram.com/gridfailure
http://darkerdaysaheadmn.blogspot.com
http://darkerdaysahead.bandcamp.com
http://www.facebook.com/pages/Darker-Days-Ahead/136880839751590