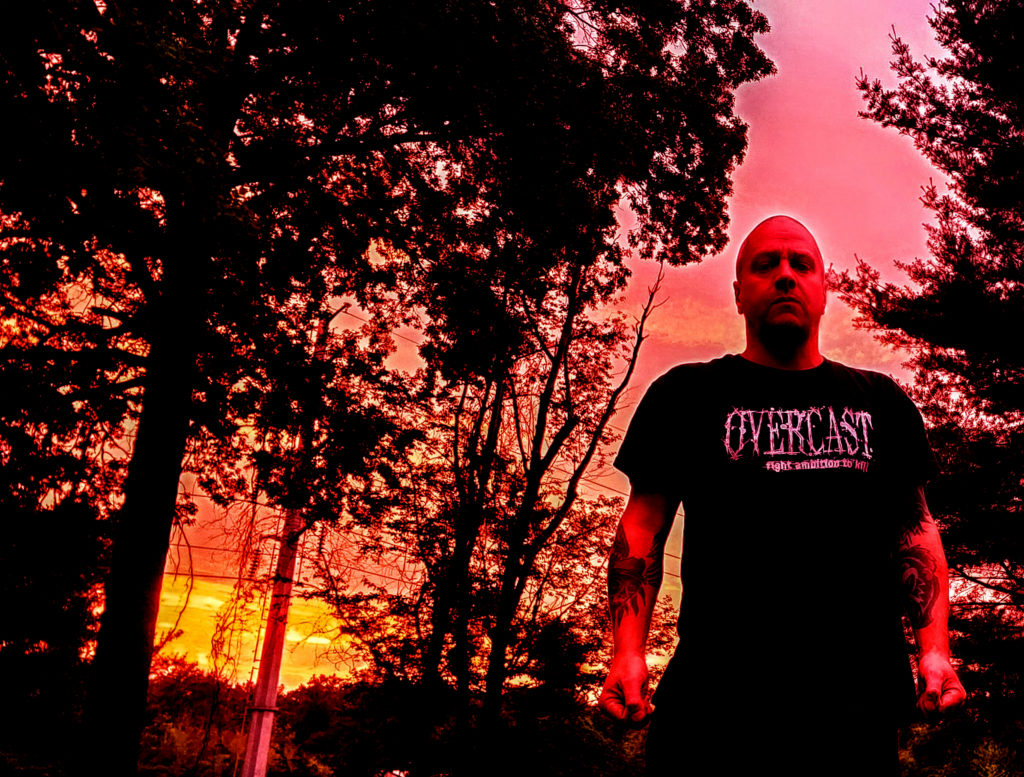 GRIDFAILURE closes out 2022 with Perpendicular To The Living Ones. The project's fourth title of the year serves as its first fully solo record since the Covid-lockdown-released Epicenter MMXX: Quarantine Instrumentals. Caustic dark ambient and harsh noise passages are corroded with horror-inspired keys/synth, gnarled post-industrial beats, panicked percussion, and immersive field recordings, most of the tracks replete with torrents of vocals that demoralize the listener with tales of inescapable natural disasters, viruses, incineration, and more. Simply put, this is GRIDFAILURE 101.
GRIDFAILURE's David Brenner performed, recorded, mixed, and handled the artwork for Perpendicular To The Living Ones at The Compound in Valley Cottage, New York, after which the record was mastered by Dan Emery at Black Matter Mastering in Nashville, Tennessee (Kool Keith, Steve Von Till, Thetan).
Stream and download GRIDFAILURE's "Molten Nickel Raining Onto Fields Of Flesh" RIGHT HERE.
Perpendicular To The Living Ones will be released on Bandcamp this Friday, December 30th and will hit all other digital points in the weeks ahead.
2023 will yield another wave of GRIDFAILURE titles including collaborations with Interstitia, Pornohelmut, and others, a split with Deeper Graves, the Sixth Mass-Extinction Skulduggery III album, and more. Watch for new release and live info to post in the weeks ahead.
Perpendicular To The Living Ones Track Listing:
1. Bow Echo
2. Aftermath Dysphoria
3. Molten Nickel Raining Onto Fields Of Flesh
4. Pathogens Coalesce
5. Controlled Burn
6. Perpendicular To The Living Ones
https://linktr.ee/gridfailure
http://www.gridfailure.bandcamp.com
https://www.youtube.com/@gridfailure
https://www.instagram.com/gridfailure
https://twitter.com/GRIDFAILURE
http://www.facebook.com/gridfailure