GRIDFAILURE will release the Hostile Alchemy EP in the coming weeks, as the experimental outfit acknowledges one year of auditory disrupt.
Conceived in the final weeks of the 2016 election cycle in protest to the profoundly destructive and misinformation-fueled current style of politics we're witnessing, Hostile Alchemy delivers nine tracks which bare a more reality-based intent than the outfit's customary horror. In addition to suffocating layers of instrumentation and vocals by GRIDFAILURE creator David Brenner, Hostile Alchemy features guest contributions from a wide cast of allies including Leila Abdul-Rauf (Vastum, Ionophore, Cardinal Wyrm), Faith Ciavarella, Mark Deutrom (Bellringer, ex-Melvins), Jeff Wilson (Wolvhammer, Abigail Williams, Chrome Waves), Pete Tsakiris, Benjamin Levitt (Megalophobe), Christian Molenaar (Those Darn Gnomes), Alexei Korolev (The Company Corvette), and more.
GRIDFAILURE will digitally release Hostile Alchemy on March 24th with a physical entity of the record to follow. The artwork, track listing, and preorders are live RIGHT HERE.
GRIDFAILURE's second full-length, Teeth Collection, will be completed in the coming weeks for release in the Spring, with sprawling third album, Drought Stick, directly behind it. An ambient collaborative album with Megalophobe, several other new projects, videos, and much more is also in production.
GRIDFAILURE was formed in February 2016, and the past year has seen the release of several records which sole founder of the project David Brenner performed on, including Theologian's Dregs, and Before My Flesh Was Torn By The World, the Theologian/Lament Cityscape Soft Tissue collaborative album, and several titles for Cadabra Records, including Theologian's scores for H. P. Lovecraft's The Lurking Fear and Pickman's Model LPs, and Clark Ashton Smith's Inferno 7″. GRIDFAILURE's Ensuring The Bloodline Ends Here debut album saw release in May 2016, the record followed by the Further Layers Of Societal Collapse EP on Halloween, a split cassette with Never Presence Forever, inclusion in Walking Bombs' "Demagogue" protest anthem, and more.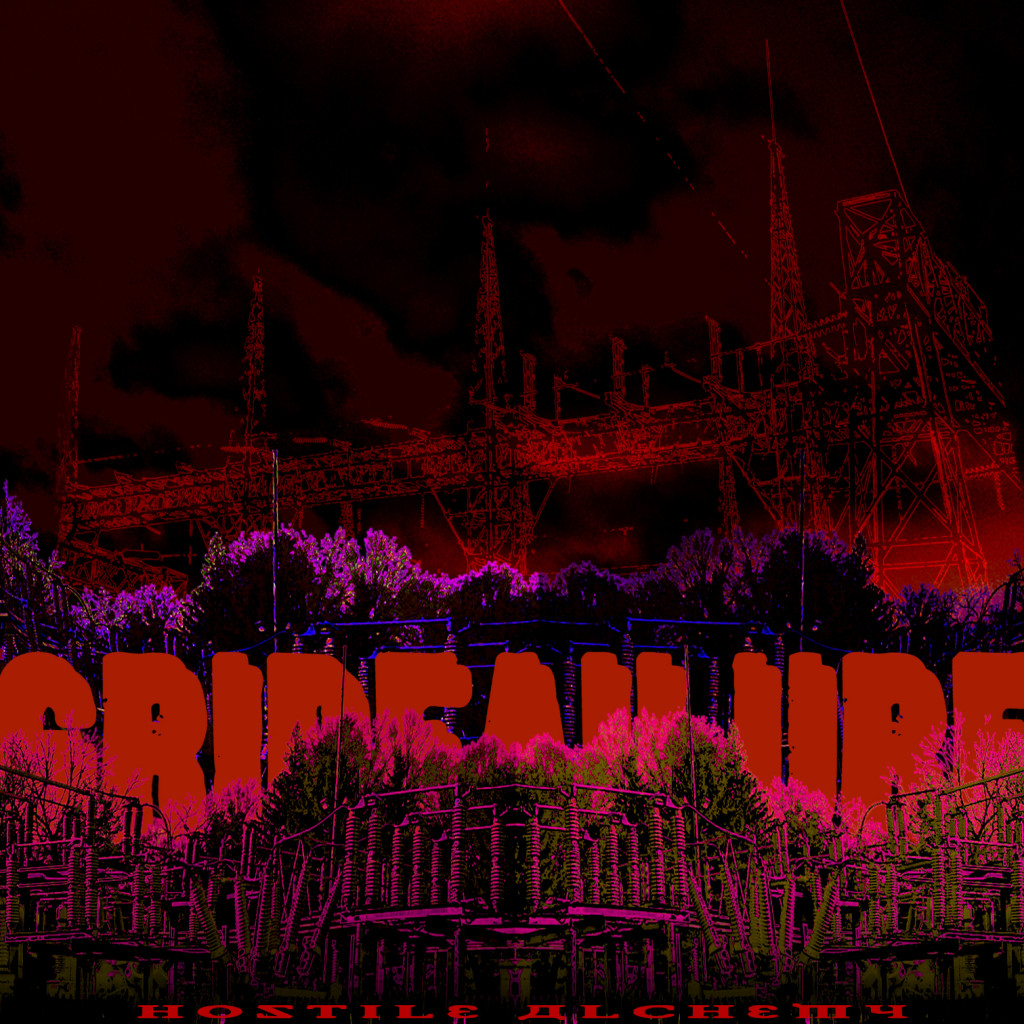 Hostile Alchemy Track Listing:
1. Unveiled Abyss
2. Target Rich Environment
3. Kompromat
4. Mannequins
5. Surrogates
6. EMP ASAP
7. Scourge Telepathy
8. Hostile Alchemist
9. Fallout Curtain
http://www.facebook.com/gridfailure
http://www.gridfailure.bandcamp.com
https://twitter.com/GRIDFAILURE
http://www.thecompoundrecs.com
http://www.facebook.com/thecompoundrecs
http://www.thecompound.bandcamp.com
http://www.earsplitdistro.com