Ending a year-long visual propaganda campaign surrounding their Dismemberment Cabaret collaboration, harsh/experimental soloist GRIDFAILURE and world-renowned trumpet player MAC GOLLEHON present a frenzied visual accompaniment to the album's "El Temblor."
Created early in the 2020 quarantine, the uneasy combination presented on Dismemberment Cabaret acts as a suite, merging jazz and cinema influence of 1970s/1980s slasher/crime films with harsh sub-hardcore hostility and post-industrial tension. As if The Great Gatsby was re-scored by the Hewitt family in The Texas Chainsaw Massacre, GRIDFAILURE's David Brenner weaves an environment of beats, bass, guitars, keys, field recordings, and vocal savagery, while MAC GOLLEHON's explosive trumpet, trombone, cornet, and didgeridoo contributions slash through the carnage with filmic intensity.
Dismemberment Cabaret was recorded and mixed by Brenner at The Compound in Rockland County, with GOLLEHON's material captured in stairwells of his building in Staten Island and mailed in. The album was mastered by Dan Emery at Black Matter Mastering (Kool Keith, Lost Dog Street Band, Thetan), with art and visuals by Brenner.
The "El Temblor" video was created with footage filmed by Tyler Adams/Wolfchild Productions which Brenner then fed feet-first into a tree mulcher, resulting in a frantic and literally seizure-inducing experience.
GRIDFAILURE featuring MAC GOLLEHON's Dismemberment Cabaret is available on Flamingo Meth cassette and all DSPs at Nefarious Industries with the album's prior four videos are playing RIGHT HERE.
Brenner recorded GOLLEHON's recently released The End Is The Beginning EP, GOLLEHON appears on GRIDFAILURE & MEGALOPHOBE's third collaborative album Harbinger Winds nearing release in September as well as GRIDFAILURE's impending Sixth Mass Extinction Skulduggery III concept album installment, the new LP from MAC GOLLEHON & THE HISPANIC MECHANICS is being sorted for 2023 release, and much more is in the works, all through Nefarious Industries.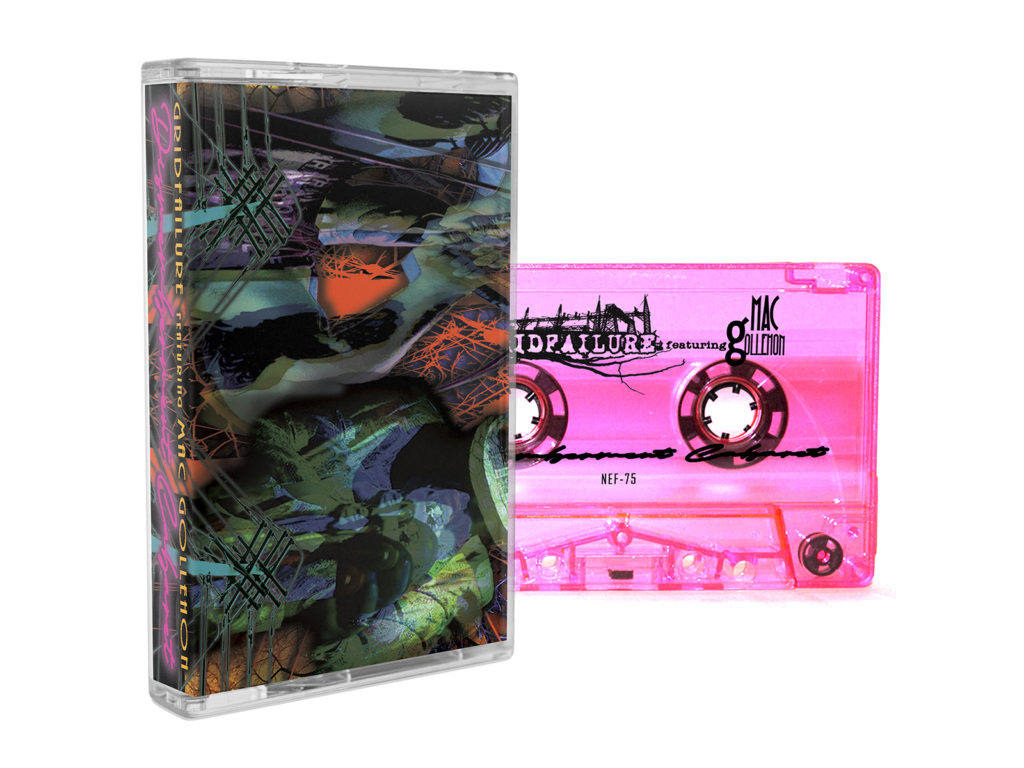 http://www.facebook.com/gridfailure
http://www.gridfailure.bandcamp.com
https://twitter.com/GRIDFAILURE
https://www.instagram.com/gridfailure
https://www.instagram.com/macgollehon
https://www.facebook.com/mac.gollehon
https://twitter.com/gollehonmac1
http://nefariousindustries.com
http://www.facebook.com/nefariousIndustries
http://www.twitter.com/nefariousInd
https://nefariousindustries.bandcamp.com