[photos by Liz Ciavarella-Brenner]
Lower Hudson Valley solo outfit GRIDFAILURE has released a new video for "Exsanguination Of The Utopians," the closing track on one of the unit's recent albums, Sixth Mass-Extinction Skulduggery I — the first in a five-album series — which saw release through Nefarious Industries in February. Cvlt Nation is hosting the exclusive premiere of the video alongside an interview which divulges more new upcoming releases and actions from the unit.
The "Exsanguination Of The Utopians" video was filmed and directed by GRIDFAILURE's David Brenner, with additional footage of filmed by Friederike Schüür. The song itself is soaked with effects-laden accordion from regular live and album collaborator Benjamin Levitt (Megalophobe), with Brenner providing vocals, guitars, bass, keyboards, violin, xylophone, chains, chimes, field recordings, and more.
Cvlt Nation writes in part with the video's unveiling, "The Earth cries out. The Geotrauma is echoed in human suffering and violence. Our every utterance and effort at progress goes stifled and unheard. Sometimes, mere heavy metal feels inadequate to express the true horror of this world. Reality is infinitely complex and requires great deals of abstraction to communicate its terrible truths. This is where GRIDFAILURE comes into play. A leviathan of noise and power electronics, industrial drones and field recordings, GRIDFAILURE brings the schizo-horrors shambling into the burning light for all to hear."
See GRIDFAILURE's "Exsanguination Of The Utopians" video at Cvlt Nation RIGHT HERE.
Sixth Mass-Extinction Skulduggery I is out now on all digital platforms through Nefarious Industries – via Bandcamp HERE, iTunes HERE, and Spotify HERE – with a short-run physical version to be issued shortly. Also see the video for the album's "Post-Attack Habitat" HERE.
GRIDFAILURE is also completing the score to HARMLESS, an upcoming independent short horror movie, created by several writers associated with Decibel Magazine (Andrew Bonazelli as screenwriter and Sean Frasier as director) along with Manuel Alarcón as cinematographer and assistant director. It's fully self-financed and Brenner is solely scoring the film. Watch for further updates on HARMLESS to be issued shortly.
GRIDFAILURE completed its first short tour at the beginning of May, supporting friends, Portland, Maine-based blackened rock killers Zud. This tour saw regular live collaborators Benjamin Levitt (Megalophobe) and Richard Muller (The Third Kind, Vise Massacre) joining Brenner for two shows, and Brenner performing the first solo sets for the outfit for two more. The outfit is currently booking other new shows into the summer months. Subscribe to GRIDFAILURE's YouTube to see new live sets, official videos, and much more RIGHT HERE.
Watch for updates on GRIDFAILURE's other new recordings including the nearly completed Sixth Mass-Extinction Skulduggery II album, several other new collaborative titles, and much more to see release throughout the summer.
GRIDFAILURE Live:
6/07/2019 Ceremony224 – Brooklyn, NY w/ Reg Bloor, Willzyx, Duskseeker [info]
GRIDFAILURE's Sixth Mass-Extinction Skulduggery concept series depicts a grim, rapidly approaching reality, the series' five titles culminating tales of nature's decimating wrath in response to humanity's provocation, and the effects on our civilization. The series will include Sixth Mass-Extinction Skulduggery I, II, and III, and will culminate with the two massive albums Teeth Collection and Drought Stick, which document random stories from the final days of the human species.
Sixth Mass-Extinction Skulduggery I delivers over fifty-two minutes of GRIDFAILURE's cavernous, effects-drenched terror, merging elements of harsh industrial, world music, pensive drone, dark hardcore, and cinematic horror. Elements of the record were written in times of blackout during Superstorm Sandy, and other elements were recorded outdoors in extreme weather events. Conceived, written, executed, recorded, mixed, and completed with art by GRIDFAILURE's David Brenner, Sixth Mass-Extinction Skulduggery I also features contributions from Joy Von Spain (Eye Of Nix, To End It All), Pete Tsakiris, Greg Meisenberg (A Fucking Elephant, Maid Myriad), Benjamin Levitt (Megalophobe, Gridfailure live), BJ Allen (Full Scale Riot), and Christopher Henry (Humans Etcetera, Fuck Your Birthday). The album was mastered by Dan Emery at Black Matter Mastering (Kool Keith, Krieg, Thetan).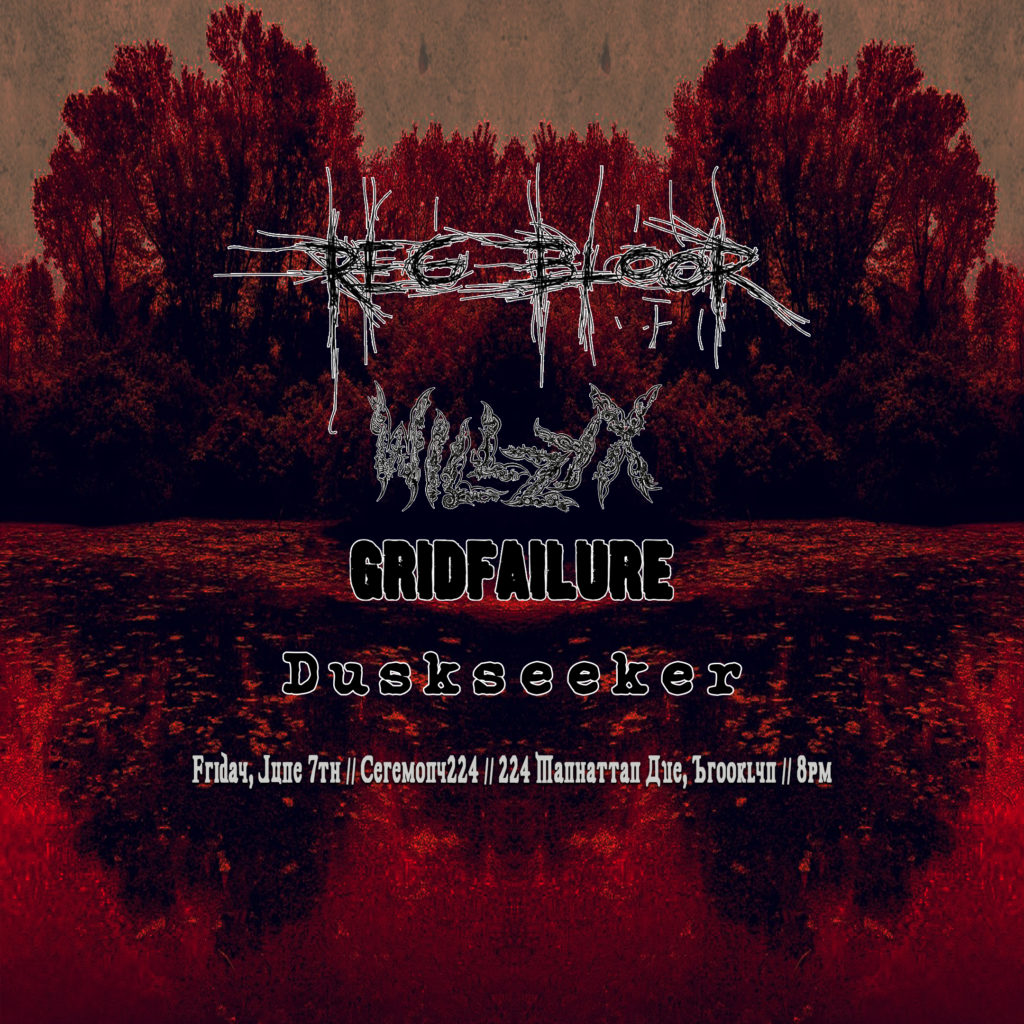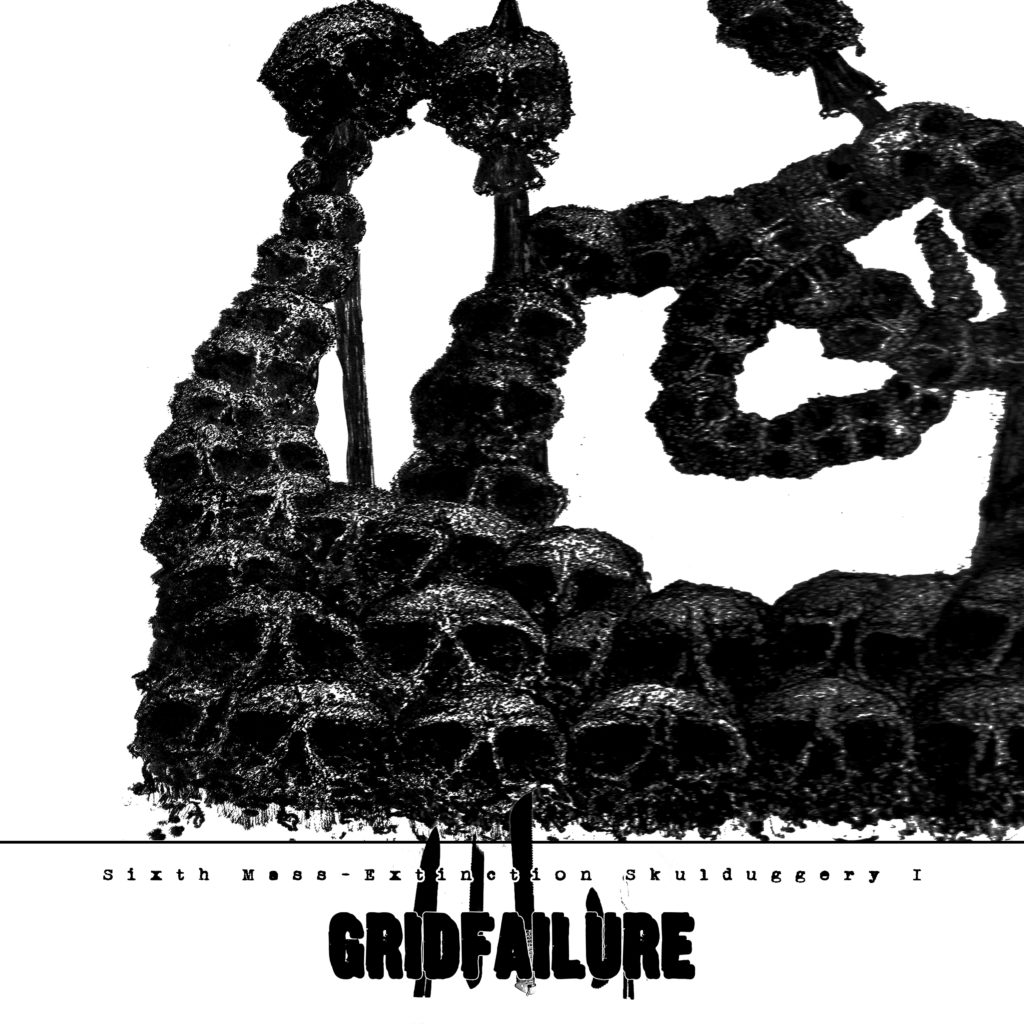 http://www.facebook.com/gridfailure
http://www.gridfailure.bandcamp.com
https://twitter.com/GRIDFAILURE
https://www.instagram.com/gridfailure
https://www.youtube.com/channel/UCRbk4oQvuhLgZmUZ1hyceog
http://www.thecompoundrecs.com
http://nefariousindustries.com
http://www.facebook.com/NefariousIndustries
http://www.twitter.com/NefariousInd
https://www.instagram.com/nefarious_industries