New York City-area's ominous black/death/doom quintet, GREY SKIES FALLEN, will open the gateways to their most epic and expansive album in their seventeen-year history on April 29th, 2014, with the release of The Many Sides Of Truth, and today, another single from the record has been set loose.
Now playing at exploratory metal community, Sea Of Tranquility is the third of the album's seven massive tracks, "The Flame." An incredibly gloomy but dynamic seven-plus-minute piece, in their new 4/5-rated review of the record, Sea Of Tranquility said of the track, "'The Flame' is a kick ass Viking/Pagan metal barn burner, and wouldn't sound out of place on any Amon Amarth or Enslaved album, and is perhaps the heaviest song here. In between some of the longer tracks are gentle, atmospheric instrumentals, which bridge the gap between the heavier pieces quite nicely."
Ignite "The Flame" now at THIS LOCATION.
Also stream the album's "Ritual Of The Exiter" and "Of the Ancients" via No Clean Singing RIGHT HERE.
As with their five previous studio works, GREY SKIES FALLEN will independently unleash The Many Sides Of Truth on multiple formats on April 29th. The band will directly publish the album through all digital platforms, and in CD and LP runs of 300 copies each. The Travis Smith-designed cover art for the record has been redesigned in three separate color schemes. The band's own limited digipak CD and digital releases will bear a blue-infused cover, the LP artwork in green, and now, Paragon Records will issue a full official jewel case CD run featuring the artwork in red, and also handle distribution of the album. The band's own LP pressing will be available shortly after the other editions on three vinyl color schemes — black, colored/splattered, and glow-in-the-dark. Preorders for the CD and digital versions through the band are available HERE, and LP preorders are posted HERE.
GREY SKIES FALLEN has also confirmed a local release show for The Many Sides Of Truth on Monday, May 12th at The Acheron in Brooklyn. This hometown gig will feature direct support from the henchmen in Buckshot Facelift, the brutalizing grind/death faction in which three of the members of GSF share double-duty, as well as local acts Hypoxia, Lysura and Lucid Terror. Additional live performances will be announced in the coming days.
GREY SKIES FALLEN Record Release Show:
5/12/2014 The Acheron – Brooklyn, NY w/ Buckshot Facelift, Hypoxia, Lysura, Lucid Terror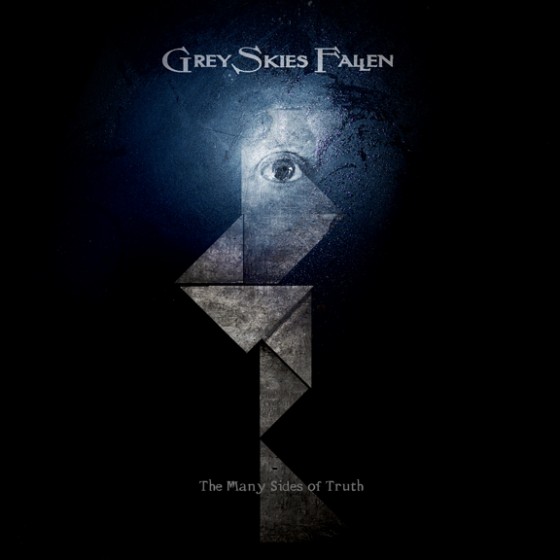 http://www.greyskiesfallen.com
http://greyskiesfallen.bandcamp.com
https://www.facebook.com/GreySkiesFallen